When I was in kindergarten, I fell off the monkey bars and sliced my arm on a rock thus ending any possible dreams of a future as a rock climber, ice climber, or even tree climber. From then on, I preferred to have my feet on solid, level ground.
The frigid cold terrain of Iceland stands beautiful and treacherous, a draw to adventurers and photographers alike. Action and adventure photographer Tim Kemple teamed up with SmugMug Films to take us on a breathtaking Icelandic adventure where he follows Rahel Schelb, a part-time professional climber and Klemen Premrl, a world-champion ice climber, along with two SmugMug staff members who had never been climbing before, to make this 16-minute documentary about the Climbing the Iceland Trifecta. The team climbed Europe's largest glacier (it's so large, it can be seen from space!), explored ice caves, scaled walls of ice, and hung off steep cliffs just to get the shot.
The documentary features the impressive feat of this team, stunning imagery, as well as incredible drone work to capture it all as it was happening. In addition to the documentary, Tim gives tips on shooting in the Arctic without freezing, gives advice on ice climbing techniques and the gear that is needed, which you can review on the SmugMug site.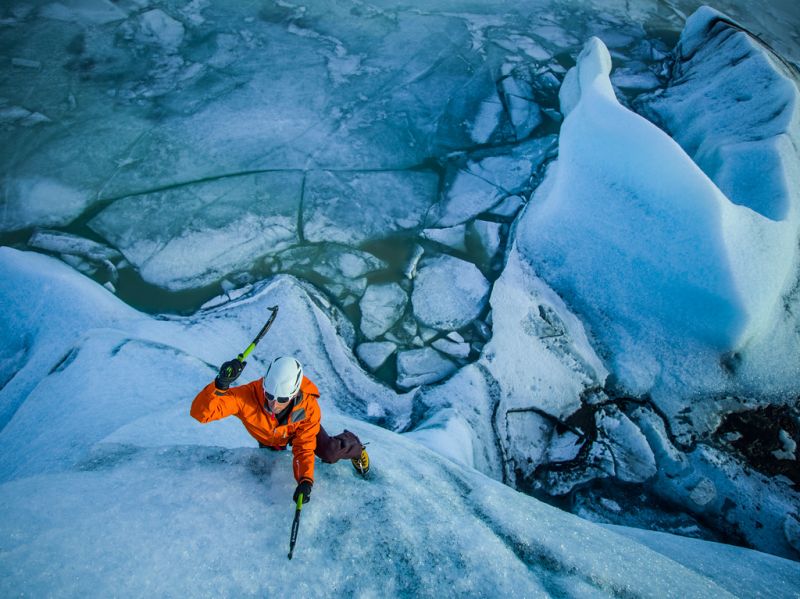 Among his Arctic weather shooting tips, there were a few I found really interesting and wouldn't have thought of. You can see the full article here, but a few highlights:
At night, he recommends putting the strobes and off camera flashes away in favor of headlamps dimmed to their lowest settings. This helps with getting a balanced exposure.
Get gloves with digital fingertips (They make those?! Not that I have any use for gloves…)
Be aware of temperature changes and give your camera ample time to adjust to the extreme shifts
Watch the jaw-dropping video below.
You can read more about the team's adventure on the SmugMug website here. To see more of Tim Kemple's work, be sure to check out Tim's Instagram.
Hanssie
Hanssie is a Southern California-based writer and sometimes portrait and wedding photographer. In her free time, she homeschools, works out, rescues dogs and works in marketing for SLR Lounge. She also blogs about her adventures and about fitness when she's not sick of writing so much. Check out her work and her blog at
www.hanssie.com
. Follow her on
Instagram