Davey Wilson is a talented award-winning photographer primarily known for documenting compelling rugby or cycling stories and high-profile commercial works. Even more interesting, Davey just happens to be a long-time Sony user who recently put Sony's new A-Mount flagship, the A99ii, through the paces.
As you'd expect, Davey is as busy as any in-demand photographer who's found their niche, but scheduling aside, he happily gave us 30 minutes to get his insights from a working sports photographers perspective, where he addresses and gives his take on the direct questions we all want answers to on things like AF speed, buffer, comparisons to the Nikon D5 and Canon 1DX Mark II, and more.
Q. What made you stick with Sony's A-Mount even as they waited nearly 5 years to release a successor to the original A99?
A. After being pleasantly surprised with Sony's A77ii SLT camera, an excellent, lightweight, low-cost sports option, I anxiously awaited a Sony full frame follow-up to Sony's A99 – which was plagued with poor AF coverage & speed which, while comparable to similar priced cameras, felt substandard compared to Sony's own lower cost SLT camera offerings. I didn't want to jump back to Canon for the 1Dx Mark II because after shooting with Electronic Viewfinder I don't know if I can ever go back to an optical viewfinder. For me, it's just too many advantages to ignore.
Q. You mentioned some shortcomings with the original A99. Do you feel the A99ii has addressed those issues?
A. The A99ii is what Sony SLT cameras should have been from the start. Sony not only solved the A99's shortcomings, they improved it to an extent where it matches or exceeds the best offerings from Nikon or Canon. All this while still retaining the advantages of an electronic viewfinder, in a compact very ergonomic SLR body.
Q. So what's in your bag?
A. Because I'm documenting fast paced sports reportage along with capturing lifestyle, and portrait work I have to be ready for any and everything.
My bag includes…
– Sony A99ii (x 2)
– Sony 300mm F2.8 G SSM II
– Sony 70-200mm F2.8 G SSM II
– Zeiss 85mm F1.4 ZA
– Zeiss 50mm F1.4 ZA SSM
– Zeiss 24-70mm F1.4 ZA SSM II
– Sigma 35mm F1.4 DG HSM Art
Q. Tell me about this shoot you brought with you? How did the Sony A99II handle the rigors of a professional work day of Davey Wilson?
A. Earlier in January, I had the opportunity to capture lifestyle, action and portrait photography for [Axeon Hagens Berman Cycling Team] with Sony's A99ii in California. Speed and logistics make cycling one of the more challenging and rewarding sports to shoot, so I thought this would be the perfect assignment to break in the new camera in a real world setting.
My first day with Axeon HB started at a yoga session with team partner, Lululemon Athletica, near the hotel. I only had my two A99ii bodies with attached Zeiss 24-70/2.8 Z2 and 70-200/2.8 G2, so I had to start out shooting at ISO 3200 to get a fast enough shutter speed – even wide open at F2.8. The cameras performed exceptionally well & images turned out detailed & relatively clear! Considering the tiny bit of light loss with SLT cameras, this was a welcome surprise! Additionally, since Yoga is slow-moving, I turned Face Detection on and let the A99 II AF system do its thing, and the tracking wide open was impressive.
Later that day, the team and I fell under torrential downpour. While I had rain gear in the van, I hadn't had a chance to put over my cameras yet, and had to keep shooting or else I'd miss behind-the-scenes content of the athletes in the rain. The A99II build quality definitely feels solid, and Sony says their cameras are built with seals for dust & moisture resistance, tohugh they don't guarantee them to be weatherproof. Regardless, Sony's sealing methods worked great! Even as I got completely soaked, both of my A99II's and Sony lenses handled the rain like champs and allowed me to keep shooting without issue!
Back at the hotel, I set up lights for team portraits. While I can't post any of these images yet as they're under embargo, I will say the face detection tracking is so good I didn't even mess with the Eye-AF function. Between athletes, staff & sponsor VIPs, I shot 30 people across hundreds of frames and there wasn't a single focus miss. Every image was focused razor sharp on the subjects' eyes. Sure, for a static portrait session, you don't even necessarily need AF to get the same results, but for this session, we had both serious and fun takes which were shot while the subjects were continually in motion.
In the morning, the team performed what's called an FTP test in which the athletes are tested to see how much work they can perform in an hour. The directors held it like a Time Trial – racing team athletes against each other. Typically, some of the most challenging action to track on any camera is fast-moving forward motion while the photographer is stationary, but A99II locked onto the athletes with confidence & precision. Images weren't just decently in focus, but razor sharp & with rich detail throughout. Typically on Sony's AF system, (dubbed "4DAF"), for these scenarios you want to be on AF Area: Zone with AF responsiveness (stickiness) set to 1 or 2 (low). Since A99 II only recently shipped, I haven't been able to program all the modes into the Memory yet, but was amazed that "Lock-on AF: Expand Flexible Spot" mode (which I use for most everything else except landscapes) worked beautifully, tracking forward motion even with the AF responsiveness set to 4 & 5 (high) and simplified my workflow
Furthermore, regarding the buffer, I confirmed 60 frames shooting cRAW using the latest version SanDisk ExtremePro SDXC UHS-I / Class 10 / U3 / V30, but I never shoot 60 frames straight while shooting sports. It's usually a burst of 4 to 12 at most. Would I like to have a larger or unlimited buffer? Of course. Hopefully, Sony can move up to processor to support USB 3 interface & UHS-II in the next generation, but it's really difficult to be very disappointed with the performance here as I wasn't held up by the buffer even once!
After the FTP test, the team proceeded on a long ride around Malibu. I got to drive ahead on a climb, and this the part where the A99ii left my jaw on the ground. The resolution of the A99ii really helps take those distance shots to another level. Cycling is such a beautiful sport to shoot, but you know how it is, the best sports cameras previously have been low resolution / high speed. The combination of high resolution and high speed in A99ii really helps take those distance sports shots to another level. Action photos have never looked so good, and the 42-megapixel resolution really shines!
Q. 42 megapixels to many of us feels like a bit of overkill for action, sports, and reportage photography. Do you find the high resolution and handling all that data more of boon or a drag for your work?
A. A year ago, I didn't necessarily think I would necessarily need the additional resolution, but A99ii has proven me wrong every day I've worked with it so far. For me, more resolution has come to mean more cropping flexibility with clients, greater flexibility in print output, and a far richer, detailed image – even when downsized for websites or Instagram posts. Sony made good on improving ISO performance as I find the new backlit sensor to be competitive with the best lower megapixel models from other brands from 100 and beyond 6400.
Q. How about the autofocus performance. Sony has made some bold claims about the A99ii. How did it work out for you in the real world?
A. The AF performance was the most impressive surprise of the Sony A99ii, it performs exactly the way you'd expect a high-end sports camera to perform – confident & accurate. Less shooting, less culling, and less editing, while delivering better output overall is how I'd rate how much of an upgrade the A99ii has been for me. In terms of AF accuracy and speed, the A99ii is most definitely in the same league as the Canon 1Dx Mark II and Nikon D5.
Q. Thanks for giving SLR Lounge a real world review of the Sony A99II. These images are impressive and we appreciate your client allowing us to display the work for our readers.
A. Anytime, Marlon, I hope Sony continues what they are doing with the A99ii in future models. It has proven to be a remarkable tool that gets the job done with ease.
Conclusion
The Sony A99ii has been a camera we've been excited about since PhotoPlus last fall. On paper, it's a veritable powerful taking the best of mirrorless and DSLR's and compressing those features into a compact SLR-style body. It's not perfect, no camera is, but it's nice to see a company like Sony listening to its longtime users and delivering a high-resolution performance driven camera that actually appears to be as advertised.
About Davey Wilson:
Davey Wilson is a photographer capturing sports stories that foster social media communities & build brands. Whether shooting ASAP Rocky & ASAP Mob to launch their new clothing line or documenting U.S. Soccer's biggest fans in Kansas to promote the latest deodorant from Degree during the World Cup, Wilson displays an unstoppable work ethic, a relentless passion for the moment, an expressive vocabulary with color & light, and a gift for finding something extraordinary in the ordinary.  Most recently, Wilson served as official team photographer for Axeon Cycling Team & USA Hawks (National Rugby League team) — two contrasting sports which showcase his uncanny ability to capture raw emotion & help grow a following for whomever he photographs. Find him on Instagram here and his site.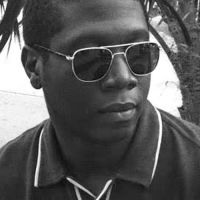 Marlon Richardson
Marlon is a South Florida-based wedding and portrait photographer, writer, and interactive designer. Involved in photography since the 90's, his background began with repairing film cameras from a master Vietnam veteran, followed by years of assisting professional photographers then before starting his own business in 2006. Marlon at his heart is a tinkerer that has love for and adept in every medium of photography. When not working Marlon is all about spending time with his wife, Naomi and two boys, Taze and Brassaï. https://www.marlonrichardson.com