In the rapidly-changing landscape that is professional photography, the usurping of prominent magazine cover shoots by iPhoneography is an interesting turn. Major magazines including Bon Appetite, Elle Australia, Billboard, Sports Illustrated, and most recently TIME have all featured covers captured on an iPhone.
Though it isn't TIME's first instance of allowing an iPhone shot to grace its cover, this occasion is noteworthy in that it is a series of covers featuring not models but a set of twelve ultra-VIP, very powerful and distinguished women. The covers are representative of TIME's 'FIRSTS Project,' a celebration of women who are changing the world.
In another head-spinning 'sign of the times,' the photographer for this series, Luisa Dörr, was selected when TIME's Director of Photography and Visual Enterprise, Kira Pollack, stumbled upon Dörr's iPhone-only Instagram account and was dazzled by her creations. If you aren't sold on the importance of a strong social media presence and following yet, I don't know what will get you there.
Smartphone cameras have proven themselves to be fully capable of delivering the quality needed for a magazine cover print, and with effects like the iPhone 7 Plus's portrait mode which simulates a shallow depth of field convincingly and a slew of editing apps that make the most of your shot right on your device, it's no wonder digital point and shoot sales have plummeted and traditional editorial photographers and photojournalists have found themselves in a tight spot.
To read an interesting behind-the-scenes account and learn Luisa Dörr's perspective on Instagram and how she got to this point, check out TIME's article, 'Behind the FIRSTS Project: How Luisa Dörr Shot 12 TIME Covers On Her iPhone.' To see more of Dörr's iPhone work, pay a visit to her Instagram.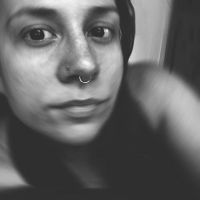 Holly Roa
Seattle based photographer with a side of videography, specializing in work involving animals, but basically a Jill of all trades. Instagram:
@HJRphotos