When it comes to predicting the future, Hollywood has had its fair share of fun. We may not have flying cars and time travel as of yet, but one thing it has completely gotten correct is the use of drones.
Drones are steadfastly changing the world of imagery as we know it and up until the past year or so the good ones have been pricey, and bulky.  The folks over at DJI, however, shifted that in a major way with the Mavic, and have just created yet another intuitive product that's smaller, lighter, and significantly cheaper, putting it at a price point that is making it accessible to the masses. Meet the DJI Spark. Priced at $499.
The absolute basics of the Spark is that it provides up to 16 minutes of flight time and has a flight speed of up to 30mph in strong winds, but it's so much more than that and absolutely packed with tech and convenience. The Spark comes equipped with a 12mp camera on a 2-axis gimbal, and offers 1080p playback while supporting a 720p HD WiFi real-time video transmission from up to 1.2 miles away. Not only is it enabled with GPS and senses obstacles in its path, keeping it from getting lost and allowing it to return home safely, but it has:
Quick Launch – With Face Aware it launches by recognizing you, hovering quickly into place.
Gesture Control – Take your photos either with a controller or simply by using gestures it recognizes.
Quickshot – various quick settings which will get the Spark to do cinematic works like rocket ascending, circling a target/subject, Helix, and more.
Tapfly – Almost like Google Maps you tap on a location on your phone screen and the Spark flies there
ActiveTrack – Automatically recognizes objects and tracks accordingly
As can be seen, one of the best parts of Spark is the ease of use – anyone can use it. The Spark is activated by recognizing the face of its owner and can be launched from the palm of your hand, while returning home when you signal it. It can be controlled by remote control, hand signals, a mobile device as well as DJI Goggles. If you don't know how to fly it, you can simply tap the fly button and it will do the work for you.
Shot sequences can be lined up ahead of time to capture the shot. There is also an option to automatically change to a shallower depth of field. With the ability to hover in place and recognize these commands, it is changing the selfie game as we know it.
The DJI Spark is a very clever drone aimed at the everyday user. The price of the drone and accessories is right and the simplicity is even better. This looks like the democratizing drone, and even for $699 the FlyMore package is a great deal.
If you want one of these soon it's probably best to order one now, and especially if you want to lock in the FlyMore price of $699 before it goes up to $853. You can order them here.
PRODUCT HIGHLIGHTS
2-Axis Stabilized Gimbal Camera
12MP Still Photos / 1080p30 Video
Gesture and TapFly Control
FlightAutonomy with Obstacle Detection
Subject Tracking from Various Angles
GPS- & Vision Position-Based Navigation
Top Speed of 31 mph in Sport Mode
Up to 16 Minutes Flying Time
Combo Includes Remote Controller
Charging Hub and Two Total Batteries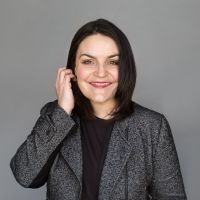 Brittany Smith
Brittany is a fashion and beauty photographer who works between NYC, Montana and LA. She photographs the way she has always wanted to feel and believes in the power of raw simplicity. When not behind a camera she can usually be found at a local coffeeshop, teaching fitness classes at the YMCA, or baking something fabulous in the kitchen. Instagram: @brittanysmithphoto