Since Sony dropped the A7 on us a little while back, it and all its variants have entered our consciousness and headlines the photo-world over, and surprisingly, stayed there. There's been much whispering about what the successor to this platform/game changer is going to be, and when it would materialize, and even though it's been getting louder, it doesn't seem to dissuade anyone from buying them.
Many pros I know with complete platforms for either Nikon or Canon have made the switch, with more in tow. There's a huge part of me that wants to do the same, so it figures then that Sony's announcement of a beautiful Zeiss 16-35 f4 Full Frame E-mount lens is about the most enticing piece of kit to spawn for me from recent news. It seems, however, I'm in good and plentiful company, as apparently it's been flying off the pre-order 'shelves' since it was announced two days ago.
Many critics of the Alpha system often hang their arguments on the fact Sony doesn't have many native lenses for the full frame A7, A7R, & A7S, but it is clear that Sony and Zeiss are trying hard to nullify that argument. Zeiss recently listed its new Loxia line of FE glass, and now there's this Zeiss Vario-Tessar T* FE 16-35mm F4 ZA OSS. Well, that's a mouthful, but a welcome one to Sony system owners who now have a nice wide angle zoom to work with. If you are working with a Sony APSC camera like the A6000 you can still use it, but apply the 1.5 crop making this a 24-52.5mm.
Being a Carl Zeiss T* lens, it has anti-reflective qualities that dampen flares and ghosting while simultaneously boosting contrast, is smaller than the recent Canon counterpart, has 10 groups and 12 elements with a 7-bladed aperture diaphragm. It also features the optical Steady Shot in-lens image stabilization, which will come in handy when you consider the max aperture of F4. Being a Zeiss lens, it's also not cheap, at $1349. This lens, I assume, would be greatly paired with the A7s where the higher aperture won't matter as much for camera shake.
This has actually been a debate of recent, whether Sony is making the right moves by producing three really sharp and high quality, yet somewhat slower zooms. You've got the Vario-Tessar T8 FE 24-70mm F4, the FE 70-200mm F4 G, and to complete the set there's now the 16-35mm F4. All apparently brilliant in their own right, but it does beg the question: when will they release an F2.8 or faster, and now that the zooms are 'covered' when will they release a new fast prime…don't we all wish it would be the 85mm?
You can immediately pre-order the Zeiss Vario-Tessar T* FE 16-35mm F4 ZA OSS here.
Source: Sony Alpha Rumors, Cinema 5D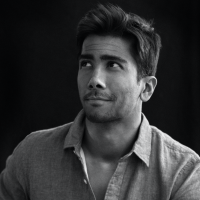 Kishore Sawh
A photographer and writer based in Miami, he can often be found at dog parks, and airports in London and Toronto. He is also a tremendous fan of flossing and the happiest guy around when the company's good.