We, as press, get a lot of flack of late for Sony speak, but the problem is that they give a lot to talk about, and are always pushing boundaries and setting standards, and today's newest reveal is yet another example, the Sony RX0.
The RX0 has little similarity in look to other RX cameras other than it's color, but it carries over quality. What it looks like is an action camera in the vein of a GoPro, in the same way a Range Rover looks like a Rav4, and thus the immediate association would be with that, but it's beyond.
In a market of small action cameras how does one differentiate? Quality. Sony has dropped a 1-inch sensor in the RX0 for its picture and video capturing abilities, and with that, has separated itself from the pack. Here are the basic stats:
PRODUCT HIGHLIGHTS
15.3MP multi-layer Exmor RS CMOS sensor
Zeiss Tessar T* 24 mm equivalent F4
Outputs 4:2:2 UHD 4K Video via HDMI
Raw capture
1/32000 shutter speed
16 FPS
Full HD at 240 FPS
Ultra-Compact, Lightweight Body
Timecode-Sync Multiple Cameras
Internally Records 1080p60 Video
XAVC-S, AVCHD and .MP4 Recording
Control via App or VP1K Remote
NTSC/PAL Switchable
Waterproof & Shockproof Body
Just a glance at that spec 'sheet' and one immediately begins to build an image in mind about the potential uses of this camera, and thus its uses, but it doesn't tell the whole story. The RX0 can be used alone but also with a crowd, and that multi-camera ability allows for VR capture and 360 content. Nice to know too that controlling an array of RX0s doesn't need extra equipment but just use the Play Memories app.
What This Could Mean & Place In The Market (Weddings & events)
For the individual this means a step up in quality overall from typical cameras of this type (though arguably this is straddling a line of 'new' territory), but for larger productions is absolutely can be used as a crash cam. With the RXO users can get quality they could expect from higher-end A7 cameras like the A7S for a lot less, in a more sturdy body, and without suffering from the ultra-wide affliction of using GoPros.
Then of course there are event and wedding photographers who could absolutely put these to use. For the wedding photographers (especially at larger scale) there's so often a desire/need to set up multiple static cameras to cover a location and as discreetly as possible, and frequently in areas of low light – think reception hall or church. Given the stats we can assume that this should handle low light really well, or at least better than a GoPro.
How, given the GoPro has an aperture of 2.8 and the Rx0 an f/4? Well, largely that's because of the sensor size and crop factor equivalents. Right out of the box a 1-inch sensor is going to get less noise than the 1/2.3" found in the GoPros, but as a matter of equivalence related to focal length the RX0 has it beat still. The GoPro's crop is about 5.7x and the Sony's is something around 3.1x (yes, I'm aware it should be 2.7, but I'm not sure if that's correct given it's using a 20MP sensor and only pulling 15MP off it)… either way it'll have about a 1-stop advantage. Suffice to say it'll handle low light better.
All in all this looks like quite an exciting platform for Sony to build on and to be incorporated into various kits and workflows. And for $699 it ships in October.
Check out a sample stills gallery here.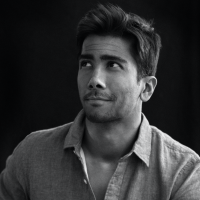 Kishore Sawh
A photographer and writer based in Miami, he can often be found at dog parks, and airports in London and Toronto. He is also a tremendous fan of flossing and the happiest guy around when the company's good.