Our "SLR Lounge Awards Artist Feature" articles highlight SLR Lounge Awards winners, some of the very best wedding photographers around the globe. Read on to gain some insight into how SLR Lounge's award winners started their business, grew their portfolio, and achieved excellence in the photography industry.
This article features Krzysztof Krawczyk of Krzysztof K. Memories. Krzysztof is a multiple award-winning wedding photographer based out of Poland. He entered his Apex Award-winning photograph into the wedding portraiture category in December. The Apex Award is a level reserved for those whose photographs are selected by SLR Lounge's curators from the top 1 percent of submissions. Here's a look at Krzysztof's world of wedding photography!
How Did You Get Into the Business of Wedding Photography?
From the very beginning, I liked wedding photography. I used to spend hundreds of hours reading articles about all things wedding photography, and I learned all about light, cropping, etc. I was basically looking for inspiration. The breakthrough in my career came after the publication of one of my photographs in Digital Camera Polska, and I also grew a lot as a photographer after the first photography workshop I took with the brilliant reporter Adam Trzcionka.
How Have You Developed Your Style of Wedding Photography?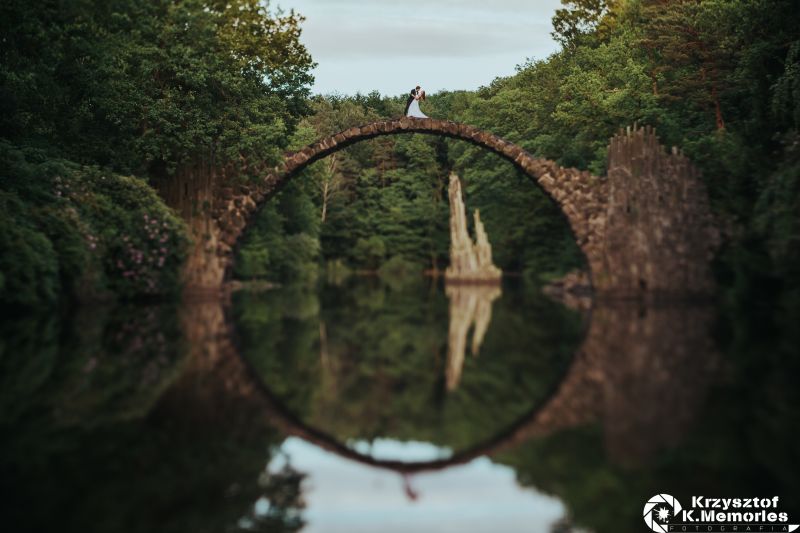 My shooting style is difficult to define, but I love the combination of natural portraiture and creative lighting. I try to inspire others by creating photographs that will be lasting memories for them. I also try to observe many photographers from different fields. In wedding photography, my undisputed role models are Two Mann Studios and Studio Next-Image. And I could look at the photographs of James Nachtwey and Karol Nienartowicz for hours.
Where Do the Majority of Your Bookings Come From?
I do about thrity weddings in a season, and, in my case, I get most of my bookings through Facebook and my website. And, of course, from recommendations. Unfortunately, I have found that there is no "golden ticket" to acquire customers from social media, as the algorithms change quite often.
What's Your Go-To Gear for a Typical Wedding Day?
By far, my favorite lens is a Sigma 35mm f/1.4. I take about 60 percent of all of my photographs using it. It is simply the most universal lens. And I love modifiers from Gary Fong. From the beginning of my adventure with photography, I have used the Lightsphere Collapsible. They are very durable, and the effects that I have achieved thanks to them have been so great!
How Do You Continue to Grow as a Photographer?
I put a lot of emphasis on my personal development. During my off season, I try to attend two or three photography workshops. Besides the great knowledge I get from these workshops, I have found that they help me to start to pay attention to things that were once insignificant to me.
Interesting Fact! What Book are You Currently Reading?
I'm currently reading the biography of Aleksandra Doba, "Na  oceanie nie ma ciszy" (The Ocean is Not Silent). He is a retired mechanical engineer who paddled his kayak across the Atlantic Ocean (twice). It is very absorbing reading.
You can see more of Krzysztof's work on his website. And give him a like/follow on Facebook/Instagram as well!
Check out the latest SLR Lounge Apex Award Winners here. Don't forget to submit by the February 28 deadline to be considered for SLR Lounge's February 2018 awards competition. And, finally, remember that anyone can sign up for an SLR Lounge account for free and submit, but Premium Members are able to submit up to 3 photographs each month!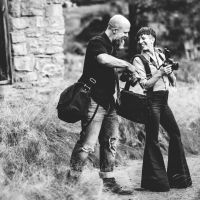 Amii & Andy Kauth
Amii & Andy are a wife and husband team of rad portrait and wedding photographers (Sunshine & Reign Photography) who absolutely love life and are generally just stoked! Yeah! When they aren't photographing or writing and teaching about photography, you'll find them off on a seriously legit adventure with their little ones, lifting weights in their garage, training jiu-jitsu, refining their archery skills, or surfing every chance they get. And on the rare chance they escape off on a "date night"? Yep! They'll find a wedding to crash (true fact). Website:
Sunshine & Reign Photography
Instagram:
@sunshineandreign