We're bringing you our next artist feature from the September winners of SLR Lounge Awards! These articles are meant to give the photography community insight on how our award winners created their business, grew their portfolio, and achieved excellence in the industry.
Drew Noel, an award-winning wedding photographer based in Princeton, New Jersey, entered an award-winning image into our Awards submissions, earning an Apex Award in the Wedding Portraiture category. Let's take a glimpse into his creative process and learn what tools and ideas have inspired him along the way.
1. What do you feel differentiates you from other photographers/studios?
My first and foremost mission is to document the day while adding in a style that is timeless. I never want to look at one of my images and say, "Oh, that image is very 2000," as we say with a lot of 70's imagery, etc. I ask clients to provide me with visual samples of what they like from magazines and online so that I can take my style and approach the day with their style in mind. This keeps things fresh and reduces the cookie cutter images that all of us can fall into taking.
2. At the beginning of your career, what is the single biggest thing you did to help you get your business off the ground?
I had a professor (thanks, Tiff) in college introduce me to Photographer Jeff Tisman. At the time, I was 19 years old and a little techy, whereas Jeff was the old-school soul. He taught me a ton over the years we worked together (we still do here and there), and I was able to build off his ideas with new technology in the industry. So, I guess the single biggest thing I did was to trust my gut and stick it out. Jeff Tisman was a huge influence on my overall style and "thinking differently." Sometimes, it's ok to say no to a client's idea (if it's bad), if you can come up with a better or more creative use of the time to capture them. Sticking to this mentality has allowed to to stay out of the "traditional" or "fad" crowd and to keep a unique style.
3. If you had to select only one lens to shoot with, what would it be and why?
Oh man, this is a hard one. I love the 24mm TS-E II from Canon. Tilt-shift lenses can take years to master, but when you do, the possibilities are endless. I probably shoot about 25 percent of all my images with a tilt-shift, even though I have 9 other lenses in my bag.
4. When editing, what type of presets do you use, if any?
Presets? What are presets? Haha. I played with them for a bit way back when, but now I stick to a straight editing style. My biggest thing is getting everything right in camera which means not too much has to be done. Fill light, highlight recovery, and clarity are my three favorite tools to use to give my images a little more of a pop.
5. What are you currently reading (photography or non-photography)
I'm an audiobook guy when driving. I love sci-fi and adventure, though I'm also horrible with names and I'm not currently on any certain book. I'm a big online researcher, though, so I read tons of reviews on equipment and lots of articles on visual design processes; my graphic design major in college lends heavily to my style.
See more of Drew's work on his Website & Facebook page and view our latest SLR Lounge Award Winners here!  Don't forget to submit your images before October 31st  to be considered for our October 2017 Award Winners!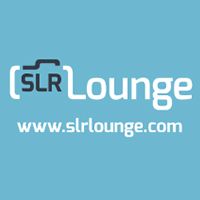 SLR Lounge Official
Articles by SLR Lounge Official are created by multiple authors. They represent official announcements by SLR Lounge.