Our "SLR Lounge Awards Artist Feature" articles highlight SLR Lounge Awards winners, some of the very best wedding photographers around the globe. This article features Sean LeBlanc of Sean LeBlanc Photography (Calgary, Alberta, Canada). Sean is an internationally acclaimed, and multiple platform award-winning, wedding and portrait photographer. He has a true passion for story telling and is known for his bold, creative photographs.
Sean entered his Apex Award-winning photograph into the wedding portraiture category in June. The Apex Award is a level reserved for those whose photographs are selected by SLR Lounge's curators from the top 1 percent of submissions.
Read on as Sean shares his "5 Tips for Creative Wedding Portraiture"!
1. Look for Interesting Framing Opportunities
(Nikon D850, ISO 200, f/7.1, 1/1000 sec.)
On a wedding day, I am always on the look out for unique framing opportunities. I look high, low, close, and far to find creative frames.  For this photograph, I asked the bride's dad to walk this foal's mom back and forth through the pasture so he would follow. At the same time, I asked the bride and groom to dance in the distance so I could use the foal to frame them dancing. Eventually, everything lined up!
2. Look for Dark, Clean Backgrounds
(Nikon D850, ISO 200, f/3.3, 1/4000 sec.)
Clean backgrounds cut out distractions and really make your clients stand out in the frame. For this photograph, we were in a park in the afternoon. First, I placed them in front of the tree, they were on a dark, clean background … Next, I had my assistant wave the bride's veil to help fill the frame, and add an extra element to the composition. Finally, I asked her to raise her hand up to show off her beautiful wedding ring and kept shooting for the perfect moment.
3. Look for Reflections
(Nikon D850, ISO 200, f/4.8, and 1/250 sec.)
I am always on the lookout for reflective surfaces on a wedding day. Reflective surfaces not only help fill the frame, but they also add a creative element. To frame for this photograph, I placed my clients on the stairs and posed them with the bride's face looking towards my flash. Then I continued up the staircase, which wrapped around to create a high vantage point.

As I ran up the stairs, I noticed the railing was reflecting the stairs, creating leading lines towards my clients. I framed my clients in a dark area of the reflection so they would show up when I triggered my off camera flash. I used a MagMod MagGrid to focus the light.
4. Look for Opposing Primary Colors
(Nikon D850, ISO 50, f/2.8, 1/250 sec.)
I am always looking for opposing primary colors for my clients' wedding portraits (often warm tones mixed with cool tones). For this photograph, we happened to walk by a very interesting structure. I was drawn to the warm tone of the structure against the cool building backdrop. I positioned my clients against the building and trigged an off camera flash to help them stand out in the frame. Also, the structure provided some great leading lines towards the couple. The mix of warm and cool color tones helped to make this a very colorful, creative photograph.
5. Look for Silhouette Opportunities
(Nikon D850, ISO 400, f/2.4, 1/250 sec.)
Bright backdrops make for great silhouette opportunities. And when I can't find a bright backdrop? Well, I make one with an off camera flash! During this particular wedding reception, I noticed a row of wine glasses, lit by a strong overhead spot light. I quickly asked my clients to pose along a wall, which I lit with an off camera flash, and a MagMod modifier, to create a bright back drop for a silhouette. I asked the bride to raise her hand up to the groom's face for added impact. The row of wine glasses created some beautiful foreground bokeh.
What do you love most about being a wedding photographer, Sean?
I love meeting new people, discovering their story, and creating art. Every client is unique in some way, and it is my job to discover what is important to my clients and bring out the best in them. Finally, I love to artistically document candid moments that naturally unfold on a wedding day and use natural light and flash to create imagery that is bold, sensitive, and dramatic.
You can see more of Sean's work on his website; as well, be sure to give him a like/follow on Facebook/Instagram!
Check out the latest SLR Lounge Award Winners here. Don't forget to submit by the July 31 deadline to be considered for SLR Lounge's July 2018 awards competition. And, finally, remember that anyone can sign up for an SLR Lounge account for free and submit, but Premium Members are able to submit up to three photographs each month!
All photographs are copyrighted by Sean LeBlanc of Sean LeBlanc Photography and have been used with permission for SLR Lounge. Do not copy, modify, or re-post this article or the included photographs without express permission from SLR Lounge and the artist.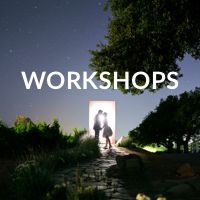 ACCESS TO INDUSTRY-LEADING EDUCATION
Let us guide you in your photography journey with the best photography education and resources. Browse our complete, comprehensive solutions and take the next step in your photography.
BROWSE WORKSHOPS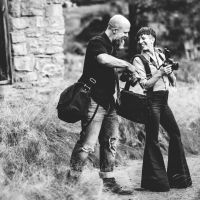 Amii & Andy Kauth
Amii & Andy are a wife and husband team of rad portrait and wedding photographers (Sunshine & Reign Photography) who absolutely love life and are generally just stoked! Yeah! When they aren't photographing or writing and teaching about photography, you'll find them off on a seriously legit adventure with their little ones, lifting weights in their garage, training jiu-jitsu, refining their archery skills, or surfing every chance they get. And on the rare chance they escape off on a "date night"? Yep! They'll find a wedding to crash (true fact). Website:
Sunshine & Reign Photography
Instagram:
@sunshineandreign