In our field, gear matters, and you'd have to have a bank balance bigger than your bank account number for you to acquire all you likely would want when the whim takes you. However, if you keep your ear to the ground like we do, you come about the best photography deals currently on the market, and within our Deal Dashes, we share them with you:
Profoto: Free OCF Beauty Dish & Speedring with To-Go Kit
Unless this is your first time on SLR Lounge, you'll likely know we love Profoto. Not only do they have the history of creating high-quality lighting equipment, but they continue to uphold their standards throughout innovation and evolution. As with most quality things, Profoto equipment isn't often on sale. However, right now they are including the new OCF Beauty Dish that we've shot with and adore (see here), but a Speedring also when you get either the single B2 To-Go kit, or the double B2 To-Go Location kit.
This OCF Beauty Dish is the new incarnation of one of the industry's most beloved modifiers, and unlike its predecessor it's easily transported.   The B2s are fabulous and worth their price, so this is just icing on the cake to get these two with it. Get the kits here:
Benro Tripod 1-DAY Sale!
Right now you can pick up a Benro  Velocity Series 1 Aluminum or Carbon Fibre Tripod with IH0 Ball Head for 60% off! It's the best prices on these quality tripods we've ever seen, but the deal last just for the day, so take advantage while you can. Get it here
Load Capacity: 17.6 lb (varies depending on which model you choose)
Max Height: 59.3″
Min Height: 16.5″
Folded Length: 22.6″
Leg Sections: 4
Weight: 4.3 lb
Reverse-Folding Legs
Arca-Type Compatible Head and QR Plate
Carrying Case
MEMORY CARD SALE
If there's one thing you can never have too much of, it's storage, either memory cards for your camera or drives to keep files. As such, it's always a good idea to take advantage of great memory card deals as they arise, especially of higher-end cards. These high capacity u3 class 10 cards will keep you running smoothly and safely. Get them here.
Read Up To 95 MB/s/ Write Up To 90 MB/s

4K Ultra HD (3840 x 2160p), 3D, Full HD (1920 x 1080p), Speed Class UHS-3

Compatible with SDXC

Shockproof, X-Ray proof, and Waterproof
NIKON LENS DEALS
We all know Nikon was doing some spectacular deals in recent months on their FX bodies, but those have since ended, and they are back to their standard price points. However, what they have now introduced are some equally spectacular lens deals, and for the glass you want. Lenses like the 50mm f/1.4G AF-S, 24-70mm  ED-IF AF-S VR, and the Nikon 70-200mm f/2.8G AF-S VR II Nikkor ED-IF Lens. Check out the list below.
Nikon 50mm f/1.4G AF-S Nikkor Lens 
Nikon 35mm f/1.8G AF-S ED Nikkor Lens  
Nikon 28mm f/1.8G AF-S Nikkor Lens 
Nikon 24mm f/1.8G AF-S ED Nikkor Lens 
Nikon 20mm f/1.8G AF-S ED Nikkor Lens 
Nikon 10-24mm f/3.5-4.5G DX Nikkor Lens 
Nikon 16-35mm F/4G AF-S Nikkor ED (VR-II) VR Zoom Lens 
Nikon 35mm f/1.4G AF-S Nikkor Lens 
Nikon 14-24mm f/2.8G ED-IF AF-S Nikkor Lens 
Nikon 70-200mm f/2.8G AF-S VR II Nikkor ED-IF Lens 
Nikon 80-400mm f/4.5-5.6G AF-S VR Nikkor ED Lens 
Nikon 24-70mm f/2.8E ED-IF AF-S VR Nikkor Lens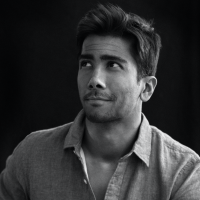 Kishore Sawh
A photographer and writer based in Miami, he can often be found at dog parks, and airports in London and Toronto. He is also a tremendous fan of flossing and the happiest guy around when the company's good.