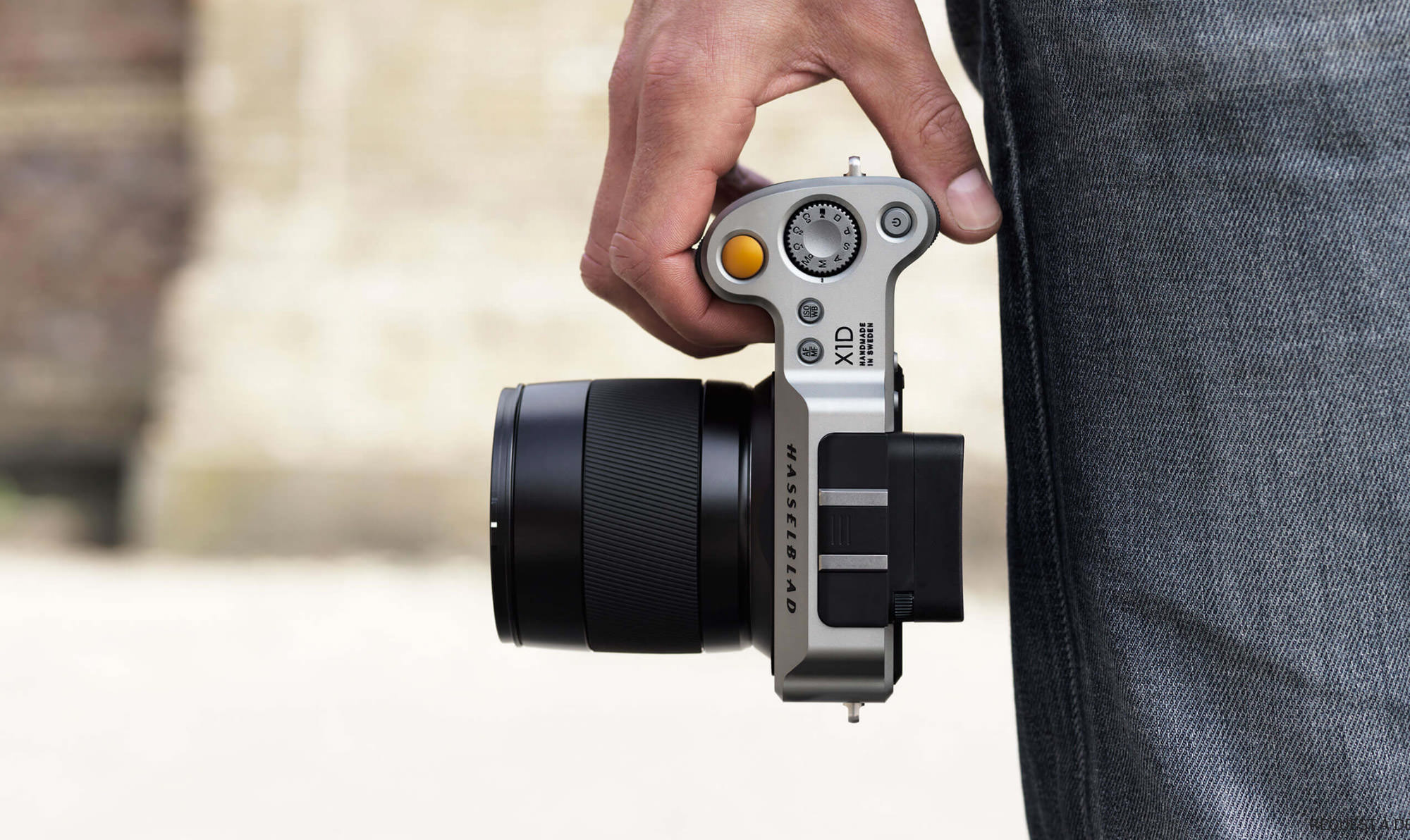 **See official specs in the amendment below: Release Notes
As is the way with iPhones today, there's usually a 'reveal' before the reveal. The big Hasselblad announcement that's coming tomorrow has partially been leaked it seems primarily by a camera retailer, and the product shots and spec info is trickling in.
Beyond that, there are a few other digital footprints to be found and followed; Hasselblad seemed to have posted a page with a sample gallery and product name, and then pulled it, but we have some shots of it, and it solidifies that the name of the new camera is, in fact, called the Hasselblad X1D or X1D-50c. That it should bear the 50c nomenclature shouldn't surprise anyone.
So what is it? A textbook would describe it as the world's first mirrorless medium format camera. I would describe it as a Leica Beater, or perhaps the harbinger of reckoning.
Admittedly, there's a hint of hyperbole there if you squint, but if you open your eyes you may see there's some sense to it. We should get it out of the way here that the beating heart of this machine is the 44×33 16-bit 50MP sensor, likely the same one pulled from the H5D-50cm which was the world's first medium format CMOS camera when released in 2014. That's got Sony DNA through and through, and that makes you wonder what else Sony had a hand in. And this is the first time we've seen that sensor outside of a digital back.
If you were to look at Hassy's chequebook and P&L statements over the years, I wager it might look like they got the kids in a divorce, but not the house – so a bit thin on cash. That makes us wonder how they were able to design and create something quite so astonishing and, well, groundbreaking. I mean, it looks like no other Hasselblad that's ever come before it, and yet there's something slightly familiar. It has the styling cues and colors of a Hassy, but it wouldn't be a stretch to think Sony's fingerprints are to be found on its skeleton and its balance sheet. And that's a good thing. It wouldn't even be a stretch to think that Sony has managed to bump the performance of that sensor – maybe to get something like 4fps. And who else is able to get large sensors into such slim bodies as Sony does? No one.
What we know so far is that it costs near-as-makes-no-difference $9,000, and already has two lenses that each cost around $2,500. So it's not cheap, but considering it's MF, it's not exactly the standard level wallet-shrivelling experience we've come to expect. In fact, if you were to buy this and both lenses you'd still come out around $5,000 below the cost of the Leica SL (FX) and its two initial lenses. That's rather incredible. You sort of imagine that any portrait shooter who's just bought an SL is doing two things right now: feverishly defending their purchase in public to anyone within earshot, and sobbing into their pillow in private.
Maybe not; those Leica lenses are high performance zooms blessed with an attention to detail that would make a heart surgeon look sloppy, and paired with a no compromise mentality. But you can't help but figure this was Hasselblad's intention all along, to pit one against the other, and in fact, make people question why they'd buy the Leica S system, and some Phase One systems. And they could've put other sensors in the X1D, but the 50c sensor, with its 1.3x crop is faster than the slightly larger varieties making this possibly a more manageable and agile camera than some might think.
Of course, there's more to a camera than a sheet of numbers, and Leica has been capitalizing on that very fact for decades. A camera can be an emotional thing, and a bit of 'golden glove' experience can sway the vote. But if there was another company to compete in that arena it would be Hasselblad, who's been bringing back images from the Moon and space for half a century. Can you think of a better recipe for legendary status?
Sure, Hasselblad has been quiet in recent years, but I assert again that could be because they wanted to wait until there was something worth speaking about. Now they've got it, and we're all ears.
RELEASE NOTES
Well, the waiting is over, and the official specs have been released. Generally speaking, it's even better than many assumed it would be, and the form factor is surely a hit. What we see is a camera that's easily handheld, and smaller than mid to pro DSLRs.
Hasselblad has assured current H system users that their lenses will be easily adapted to the X1D. Here are the key features:
• Compact, lightweight (725g), highly portable and user-friendly medium format technology
• Large 50MP CMOS medium format sensor delivering up to 14 stops of dynamic range
• New line of XCD lenses with integral central shutter; 45mm and 90mm available at launch
• Compatible with all 12 lenses and lens accessories from the Hasselblad professional H System (adapter required)
• Multiple image format options
• High quality XGA electronic viewfinder or high resolution rear display with touch functionality
• Wide range of shutter speeds: 60 minutes to 1/2000th sec. with full flash synchronisation throughout the range
• An ISO range from 100 to 25,600
• Dual SD card slots, GPS and Wi-Fi
• USB 3.0 Type-C connector, Mini HDMI, Audio In/Out
• Weather and dust sealings
• HD video
• Phocus 3.1 for simple and quick raw image processing. Adobe Photoshop® and Adobe Photoshop Lightroom® compatible.
1/2000 shutter speed with full sync thanks to the leaf shutter in the lenses is a nice touch. The two new lenses in the new range are the Hasselblad XCD 90mm f/3.2, and Hasselblad XCD 45mm f/3.5, which is a really nice spread.
ISO range of 25,600 and 2.3 FPS are nice too, though surely appreciated by the medium format crowd, if only to be treated with disdain from those who aren't used to it.
But again, this is a large sensor, and capturing in 16-bit with 14 stops of dynamic range, and that's just rather incredible. Oh, and it's splash and dust proof.
There are some sample images online, though they aren't exactly exciting. Now it's just a matter of taking one out for a spin, and seeing how it does in real world usage. Hopefully we'll be able to get our hands on one soon. You can get yours now, here. I wouldn't begrudge jumping the gun – I don't think anyone would.
You can check out the video of the launch event below.
The X1D marks a pivotal point in Hasselblad's rich 75-year history. This camera makes medium format photography available to a new generation of Hasselblad users, while pushing the existing limits of photography to new heights.

– Perry Oosting, Hasselblad CEO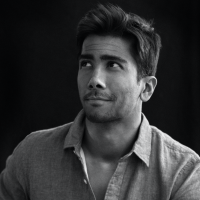 Kishore Sawh
A photographer and writer based in Miami, he can often be found at dog parks, and airports in London and Toronto. He is also a tremendous fan of flossing and the happiest guy around when the company's good.