OnePlus has officially unveiled and introduced the OnePlus 5 smartphone and it sits in two variants with the flagship costing $540, and a lower specked model coming in at $480, making it just about the least expensive dual camera phone (current gen.) on the market. What are you getting for that? Well, a lot, actually. For the flagship model you'll be getting a whopping 8GB of RAM with a 128GB of storage, USB-C cable connection, Qualcomm Snapdragon 835 chipset, fingerprint reader, 3300 mAh battery that can get a full day's charge within half an hour, allegedly, and most interestingly to us, the highest resolving dual-camera on a phone.
A quick glance at the OnePlus 5 and it's appearance strikes you as simple and clean, and rather iPhone-esque, yet somehow even more clean. Like the iPhone 7 Plus, it has the dual cameras, and like the 7 Plus, it has its own Portrait Mode where it uses data from both lenses to create a shallow depth of field.
Unlike the iPhone 7 Plus, however, it has a 16MP Sony sensor for the primary wider-lens camera with an aperture of f/1.7, and then, strangely, a 20MP tele lens with an aperture of f/2.6. It also has dual-LED flash, shoots 4K video and 120fps slow motion in 720 HD, and shoots raw DNG. It's clear that a huge focus of the OnePlus 5 is the camera.
That OnePlus should focus so much energy and effort into the 5's camera should come as no surprise, since the cameras tend to be the primary talking point of any new device. Each brand that does this, from Apple's iPhone, HuaWei's Mate and P lines, and OnePlus, has a different approach, and understanding that is important if you're really going to understand what these cameras do best, and perhaps which is best for you.
The HuaWei Mate 9, for example, has dual cameras but no change in focal lengths, instead focuses one lens onto a dedicated monochrome sensor and it creates incredibly beautiful black and white images. The iPhone chooses focal length, and the OnePlus 5 appears to choose focal length and more resolution, Where will the OnePlus 5 succeed? Well, we'll hopefully have that answer for you in a few weeks, but from the initial look of things it appears to be a very strong mobile phone photography device. How it executes its portrait mode is certainly going to be something we focus on, as well as detail and noise in the longer focal length, as that's an area where the iPhone 7 Plus suffers a bit.
Open orders for both models of the OnePlus 5 start Jun 27th. Keep an eye out here for more in the coming days.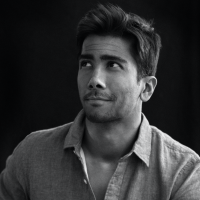 Kishore Sawh
A photographer and writer based in Miami, he can often be found at dog parks, and airports in London and Toronto. He is also a tremendous fan of flossing and the happiest guy around when the company's good.