There's been much brouhaha over Phase One over the past few years and it's oh-so deserved. They've ushered in MF cameras and top-end software continually, and relentlessly improved each time, and even breaking number barriers with their 100MP announcement last year. If you were to judge from a media perspective you'd think the day was won by Phase One, because Hasselblad, was so…out of eyesight and out of earshot. It would be easy to think the company had gone quiet because they had nothing to say, but it appears they just wanted the to make something worth talking about, and they've announced it today: Hasselblad all-new H6D system.
The new system appears to be a grand departure from the re-packaged and re-branded models that went before it, and clearly is an effort on Hasselblad's part to return to prominence with a system that's new from the ground up. They've released a short marketing video that highlights just how much they're drawing on their heritage, looking back at the high-profile subjects shot using Hasselblads of old, and the high-brow photographers who shot them.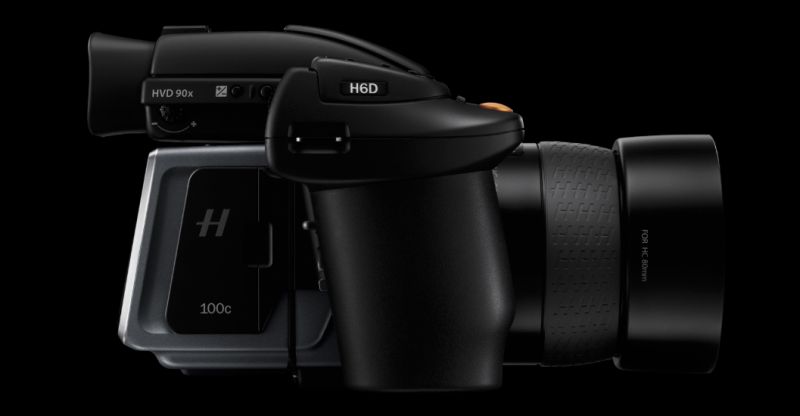 Photographers like Terry O'Oneil, Sid Avery, Douglas Kirkland, and various NASA astronauts shot icons like Marylin Monroe, James Dean, the Moon for Christ's sake, and so the brand became iconic. The new H6D system clearly wants to return Hasselblads into the modern incarnations of these photographers and here's how they're enticing them:
There are two variants to suit your needs in the range with either the H6D-50c with a 50MP CMOS sensor, and the more intense H6D-100C 100MP CMOS. Hasselblad, however, isn't making this a one-trick megapixel marketing pony, because the new systems offer a wider ISO range, a wider shutter speed range;a new USB 3 connector to allow for the fastest file throughput; an HD rear-touchscreen with live-view, HDMI, Wi-Fi, and the 100c brings 4K video to medium format.
The Wi-Fi is standard, as is the USB 3 Type-C, and in the vein of high data transfer the new cameras are equipped with dual CFast and SD memory card slots, which is giving the best of both worlds in terms of speed and broad compatibility. With shutter speeds os an hour to up to 1/2000 sec and 14-15 stop dynamic range (you read that right), you have something that's incredibly versatile. And if you're currently an owner of previous H cameras, you'll be happy to learn the H line of lenses is entirely compatible.
Of course there's a cost to all this, and it's not exactly low, but coming in at $32k on the high end and $25k on the low, it's actually not as expensive as many would've expected.

CEO Perry Oosting said "We're back on top of the photography pyramid," and it's hard to flat-out disagree with him, but time will tell. No question, though, this is a big deal, and a helluva way for Hasselblad to bring in their 75th anniversary.
You can, if you're quite so fortunate, get the 100c here and the 50c here.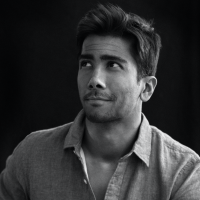 Kishore Sawh
A photographer and writer based in Miami, he can often be found at dog parks, and airports in London and Toronto. He is also a tremendous fan of flossing and the happiest guy around when the company's good.