Generally when budding photographers ask me about lighting brands they should go for, it's Elinchrom that typically gets my good word, simply for their blend of able and reliable products, and prices that make them just that much more attainable for most people. I won't be that guy who tells you need to buy a multi-thousand dollar umbrella because it's from Broncolor (even if it is worth it) because something being worth it doesn't make it realistic, or necessary.
Actually, those of you who have experienced our Lighting 101 and 201 will know that we dispel with the myth of requiring highest level equipment to achieve the highest level work. To that note, Elinchrom has just released the new Skyport, and it's reason enough for you to get excited.
Over the past few years, there has been a sort of renaissance when it comes to lighting, and specifically with off-camera flash in part of the whole 'strobist' movement. From online hosting sites like Flickr, you can use one measure of its popularity by the vast number of groups there are dedicated strictly to lighting, and then see terms TTL and HSS pop up all too often. The thing is, until not too long ago, HSS (high-speed sync) was more the reserve of smaller hotshot flashes than proper studio strobes, but that's been changing and this new Skyport ups the ante.
If you've ever tried to sync strobes of any kind, you'll be aware that the typical sync speed for your camera is 1/250 or 1/200, and that's not very quick. That has often been a bottleneck of creativity and productivity flow because those speeds are often just too short for shooting how you would like to, such as in bright light, wide open. So high-speed sync was born and allowed for syncing in much faster speeds. With the new Skyport, you can sync to, wait for it, a whopping 1/8000th of a second. Most of you probably don't have a camera that shoots more than 4,000.
EL-Skyport Transmitter Plus HS
That's the name of it, though Skyport HS will suffice, and it's quite a massive departure from the last generation (not that the previous models, that have sold over 400,000 were slouches), but this one is just quite a leap.
The form factor design is very different, and more intuitive now that it has a nice backlit LCD display that gives so much info at a glance. On it you'll be able to tell what lights around you are on, what their channel is, if the modeling light is on or off, and the power of each. Add to that the interface allows for easy changes to be made, such as changing the individual power settings of each light, by a group, or all together. In a studio or time poor environment, these will no doubt prove key.
But it's not all face and no trousers since Elinchrom has ladened it with 20 frequency channels (avoiding using another's frequency), able to be used in 3 separate modes. It also has a range of about 200 ft indoors and over 600 ft out, and something called ODS (oversync drive) that…
…enables users to fine tune the Skyport HS transmitter's trigger signal to optimize exposure at high shutter speeds while gaining up to two more f-stops of light
And well, it doesn't stop there, since it seems to have taken another leaf out of the speedlight book, because if it's too dark, it will send a laser pattern to get it, making AF in really low light a breeze. And when we think about these systems it helps to know that it should work with other Elinchrom gear should you have any. And for how much? It's $249.95 for the Canon and Nikon variants, with Sony en route.
In keeping with our tendency to offer variants, if it's an even less expensive but quite capable product you're looking for, then the Phottix Strato TTL may be just up your alley. Oh, and Phottix and Elinchrom actually have a sort of partnership, so there are more similarities than you may expect, for half the price. Or just go whole hog and get the new Skyport…
If you want to learn how to implement a tool like this, or simply utilize it to a higher standard, or even find out what other options there are and which may suit you best, then I recommend taking a look at Lighting 101 and 201. You can see some excerpts that give you an idea of how comprehensive it is on our site, and it's about the best way to learn lighting from the ground up.
Source: Elinchrom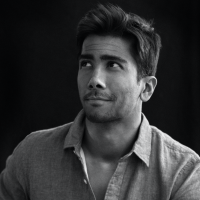 Kishore Sawh
A photographer and writer based in Miami, he can often be found at dog parks, and airports in London and Toronto. He is also a tremendous fan of flossing and the happiest guy around when the company's good.