Often when a person asks for a tissue, they ask for a Kleenex, regardless of the brand at hand. To have your brand become the associated name with a genre is tremendously difficult, and even more rare, so it's always sad when one of those brands dies. If you think about this sort of thing in photography, perhaps the most obvious example would be Polaroid. Any manner of instant film shots are generally referred to as Polaroids even when they're not, and the wide-spread popularity of Fuji Instax cameras proves that.
But Polaroids were something special, both in product and in history, and it's nice that both are appreciated by the younger generation who either didn't grow up with it. And perhaps there's a chance some will – at least to a degree – thanks to The Impossible Project.
When Polaroid decided to dismantle their company and liquidate much of it, Impossible acquired for itself some Polaroid manufacturing machines and actually leased an old Polaroid production plant, all in an effort to keep the instant film type from being dashed on the shorelines of history. The concept was great and simple enough, but the production proved more difficult, and it wasn't until after much trial and error that in 2010 Impossible shared their first set of rebranded and reformulated instant film. Except it was to some disappointment.
The development time of the film was significantly longer than the Polaroid originals, and the quality was unpredictable, if not poor. Adding insult to injury, there were accounts that even with a package of 8 shots, only around 4 or 5 may turn out, and at around $23 per pack, that was equating to about a $4 per shot cost. Much more than most wanted to pay.
The upside was that the looks of the images were rather unique, and now Impossible is launching 2.0, which is said to be faster, sharper, and more predictable. The initial offering of Gen 2.0 will be of the black and white 600 line, and is said to develop in only 20 seconds. That even bests what Polaroid was offering, so it begs the question, how did they revamp in such a drastic manner? Well, this time around, it was developed under the rather expert supervision of none other than Polaroid's Chief Technical officer, Stephen Herchen, whose passion can be seen in the one minute flick below.
So has that got your attention? It has mine. And B&W 600 is available today from their online store, with Gen 2.0 of the Spectra and SX-70 arriving in just over a month, in May.
Source: Imaging Resource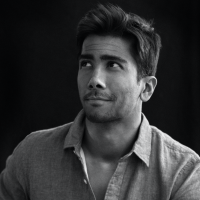 Kishore Sawh
A photographer and writer based in Miami, he can often be found at dog parks, and airports in London and Toronto. He is also a tremendous fan of flossing and the happiest guy around when the company's good.