This year has brought Fuji to the forefront as a real contender in the professional realm, no longer a fringe element among camera brands. With the release of their medium format GFX 50s and increasing support from major brands that are commonly used by pros like Profoto and Capture One, it's clear that Fuji is a brand to watch. Meanwhile, midrange cameras like the X-T20 are Fuji's bread and butter, and its new features suggest good things to come for the brand as a whole.
The X-T20 is a mirrorless, interchangeable lens APS-C camera with a 24.3MP APS-C X-Trans CMOS III sensor. It, like most of Fuji's offerings, is styled after old film cameras with a vintage aesthetic intrinsic to its persona. It sits below this line's flagship, the X-T2, though it has much in common with its slightly older (and higher priced) sibling. It replaces the X-T10, which occupies the space beneath the previous X-T1 flagship, and adds some important new features like a touchscreen, significantly higher sensor resolution on a third generation X-Trans sensor, and updated autofocus.
FEATURES
24.3MP APS-C X-Trans CMOS III Sensor
X-Processor Pro Image Processor
2.36m-Dot Electronic Viewfinder
3.0″ 1.04m-Dot Tilting Touchscreen LCD
UHD 4K Video Recording at 30p
Built-In Wi-Fi
Built-In Flash
Extended ISO 51200, Shooting to 14 fps
91-Point AF with Custom AF-C Settings
Film Simulation for Photos and Videos
Mechanical and electronic shutter
The X-T20 is available body-only or bundled with either a Fujinon XF 18-55mm f/2.8-4 R LM OIS lens, Fujinon XC 16-50mm f/3.5-5.6 OIS II lens, or the 16-50mm paired with the XC 50-230mm f/4.5-6.7 OIS II in a two lens kit.
PERFORMANCE
An interesting thing as a first time Fuji user is the learning curve. I am a current Canon shooter, former Nikon shooter, who's also done some professional work with Sony and Phase One, and this was the first camera I've picked up where I've reached a point where it was necessary to throw up my hands and say "Fine! I'll look at the manual." Once you start to get the hang of it, though, it all makes sense. Even after basic operations are locked down, there are so many ways to customize the camera that it's a little overwhelming at first, much like Sony. Tinkerers who love to mess with every setting to achieve a totally custom experience will appreciate this.
Other than being a little on the complicated side to figure out, the X-T20 performs very well. High ISO handling is impressive for an APS-C camera, with ISO 12,800 producing images that, unsurprisingly, can't be considered clean, but are nonetheless usable in a pinch for things like social media or capturing an important moment on a consumer level.
Dynamic range is good, with raw files granting quite a bit of leeway, particularly at lower ISOs. White balance is pretty reliable, though curiously there is no 'flash' preset even though there is an 'underwater' preset. Priorities, or something.
Fuji's famed JPEGs offer high-quality rendering using their in-camera film emulation, though raw shooters can access the same in their post-processing workflow via Lightroom's 'profile' menu in the 'camera calibration' tab, regardless of how it was shot.
Autofocus is among the more complex settings, though it does work very well for stills. There are many options for autofocus including five different AF-C modes for different types of subject movement. The 91 autofocus points in the hybrid contrast and phase detection system can be used minutely to effectively equal 352 areas for grabbing precise focus in a variety of configurations. Successful tracking of moving subjects was elusive, however, and in video mode autofocus had a tendency to jump around, making unsightly jitters in footage.
Video recording is capable, though 4k is weakened seemingly as a differentiation from the flagship X-T2. It works, but it doesn't lead the pack. It's still got a leg-up here on competitors who haven't included 4k video at all, like Canon's M5.
An unfavorable apparent trend in mid-range cameras that shoot video is the omission of a headphone jack to monitor audio, though this camera does possess a mic input jack so they're halfway there.
For grabbing action shots, the X-T20 did a good job of quickly attaining focus and firing a fast enough burst to ensure peak action was captured. There were a few AF misses, but more hits. Burst modes are customizable in the menu system – users can choose from a variety of bursts to assign to the Continuous High and Continuous Low modes.
DESIGN
Like most Fuji cameras its appearance is integral to its identity. Fuji hits the vintage aficionado's soft spot with their attention to classic styling. By its looks, it goes hand-in-hand with a vinyl collection and a classic manual 35mm film SLR like a Canon AE-1, or a Nikon FM. Conceptually, what Fuji's done to make a name for themselves is a really interesting juxtaposition between old-fashioned and cutting-edge, mixing high-tech inner workings with external controls and an appearance reminiscent of something from the 1970s.
The camera's design is compact, much more so than a small DSLR. It nestles comfortably into a petite hand, can easily be carried around all day, and is unobtrusive to use in public. That makes it great for candid street photography, or simply for shooting in public without being yelled at for being a photographer. If your hands aren't small, you can look into the MHG-XT10 metal hand grip to add some girth to the grip.
Its tilting touchscreen LCD is useful for shots above and below eye-level, but its mobility is limited compared to some of its mirrorless competitors like the Canon M5 with its screen that flips forward for selfies or the increasingly common fully articulating screen found on many DSLRs. The touchscreen itself is responsive and useful, though it would be nice to be able to use it to focus while looking through the viewfinder like the aforementioned M5.
Perhaps the most irritating design limitation is the fact that, out of the box, there is no way to use a physical control to change ISO. By default, it is accessible through the 'Q' menu, but it's really preferable to have the ability to change all sides of the exposure triangle quickly on the fly. It is doable, but it will take some menu digging to create custom settings.
QUALITY
The build-quality feels sturdy and top-notch. This little camera has a magnesium alloy body and doesn't feel fragile at all when handled. The knobs and switches all feel strong and tactilely pleasing. The dials are textured metal with that old-school appeal, and the camera feels like it's built to last, like they used to make them.
Aside from the body of the camera itself, Fuji is known for making high-quality lenses, and those renowned X-mount lenses are all compatible with the X-T20.
VALUE
Fuji has packed a lot of features into a small package, and kept it at a relatively low price point. The fact that it is, in many ways, a baby X-T2 at a fraction of the cost definitely adds to the perception of value.
The fact that Fuji is known for regularly rolling out firmware updates for bodies and lenses, even after they've been replaced in the lineup, also adds to the value when you buy into this brand – they effectively keep the gear "newer" longer.
The X-T20 is a superb value, as it is less expensive than most of its direct competitors but very much a viable option. Bundled with the highly capable Fujinon XF 18-55mm f/2.8-4 R LM OIS lens, it is available for $1,199 currently at B&H compared to the Sony a6500 which is going for $1,398, body-only. It's worth noting that of the two, the X-T20 lacks in-body image stabilization, but most Fuji zoom lenses do include optical image stabilization.
CONCLUSION
There's a lot to like in this preciously compact camera. It's full-featured, versatile, and reasonably priced while being attractive and durable. Image quality is lovely, resolution is ample, and files are easy to work with. This would be a fine "for fun" camera for someone who doesn't want to lug a DSLR around everywhere; a worthy, yet lower cost backup to an X-T2 for a Fuji-shooting professional, or a camera capable of producing share-worthy photos directly from the camera for hobbyists who have no desire to process their photos.
It is not recommended solely on its videographic merits, and it isn't the best in its class. The lack of a headphone jack for audio monitoring is disappointing, though unfortunately common. For sharper 4k, look to the X-T2 or a competing brand for something like Sony's a6500.
Really, there are so many things to talk about with this camera, it's hard to pack it all into a review rather than a book. It is definitely worthwhile to spend time flipping through the manual, and even invest in a quick-start guide of some sort to hit the ground running if you make the purchase.
In all this is a great camera, and at its price point it is a suitable choice for a fun mirrorless sidekick to a pro's DSLR or a for a consumer who just wants something small and cute to easily shoot a variety of genres from street to action. It packs some serious features into a minuscule container and sits at a price that makes it a great bang for the buck. Couple this with Fuji's current momentum in the professional world and consistent updates, and you've got a somewhat future-proof investment in a camera and brand.
SAMPLES
SaveSave
SaveSave
SaveSave
SaveSave
SaveSave
SaveSave
SaveSave
SaveSave
SaveSave
SaveSave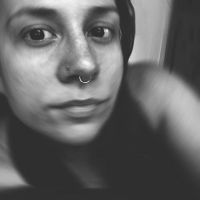 Holly Roa
Seattle based photographer with a side of videography, specializing in work involving animals, but basically a Jill of all trades. Instagram:
@HJRphotos