If you are in the market for a professional-grade computer monitor for your retouching and color-correction needs, then you're in luck. Dell has just upgraded its flagship line of Ultrasharp IPS Monitors. The line-up are now boasting 99% AdobeRGB and 100% sRGB color gamut for even greater range of color reproduction.
There are three monitor sizes available:
30-inch Dell UltraSharp 3014
27-inch Dell UltraSharp U2713H
24-inch Dell UltraSharp U2413
The three monitors is also equipped with a 14-bit hardware LUT (look-up table) and a 12-bit internal processor that enables a 1.07 billion colors display for even more precise color rendition and gradation accuracy. In comparison, typical computer monitors are 6 or 8-bit, and are only capable of displaying 16.77 million colors. Each monitor is color-calibrated at the factory and will come with a certificate to show that it has passed the color accuracy test.
The IPS display technology is also superior to typical TN monitors, as we have discussed in our article, What is an IPS Monitor? A Practical Guide to Understanding Display Technology.
And if you want to further fine-tune the colors yourself, the Ultrasharp monitors also offer a six-axis color fine adjustment control.
The Dell UltraSharp U3014 will be released soon with a price tag of USD$1499, while the Dell UltraSharp U2713H is already available at Amazon for under $900. The Dell UltraSharp U2413 monitors is available at Dell.com for $599.
Press Release: Dell Updates Flagship Line of UltraSharp™ Displays with PremierColor Monitors and New Ultra-wide Model
Dell UltraSharp monitors with PremierColor offer outstanding color accuracy, precision and performance
Dell UltraSharp U3014 30-inch, U2713H 27-inch and U2413 24-inch monitors are designed for color-critical work
Dell Single Monitor Arm and Dual Monitor Stand provide an optimized set-up for productivity and comfort
Dell UltraSharp U2913WM enables productive multi-tasking with an ultra-wide format
Dell today announced the availability of three flagship monitors designed to provide users with an exceptional visual experience and outstanding screen performance. The new U3014, U2713H and U2413 displays each offer one of the industry's highest-quality and most advanced technology experiences, with uncompromising screen performance, precise, consistent colors, great usability and a wide array of connectivity options. The U3014 is Dell's largest screen size to date, while all three monitors come with PremierColor for true-to life, accurate, customizable colors that cover industry standards. Dell also announced a Single Monitor Arm (MSA14) and Dual Monitor Stand (MDS14), the first arm and stand optimized for Dell monitors with Dell Quick Release mounts.
Dell UltraSharp U3014 30-inch Monitor with PremierColor
Users will experience outstanding color accuracy, precision and performance with the Dell UltraSharp U3014 30-inch monitor with PremierColor. The U3014 is Dell's flagship high performance monitor with a 16:10 aspect ratio, suitable for the fine level of detail required for color-critical work such as CAD/CAM, graphic design, desktop publishing, gaming or media creation. In addition, users will experience stunning high-definition details and the ability to view more onscreen content with 2560 x 1600 resolution. More than just a high performance monitor, the U3014 offers flexible viewing options, versatile digital connectivity and is designed for exceptional efficiency with an eco-design that meets the latest environmental standards like EPEAT®, ENERGY STAR® and TCO Certified Displays.
Dell UltraSharp U2713H 27-inch and U2413 24-inch Monitors with PremierColor
Engineered to equip you with the best for color-critical work, the Dell UltraSharp U2713H 27-inch and U2413 24-inch monitors with PremierColor offer rich, vivid, lifelike images right out of the box. Users will experience remarkably consistent, precise, and accurate colors calibrated at the factory to support 99 percent AdobeRGB and 100 percent sRGB coverage with a deltaE of less than 2; each monitor arrives with a certified report to indicate its exact color calibration. A 12-bit internal processor enables a whopping 1.07 billion colors, superb color reproduction and gradation onscreen. For even more precise color calibration, the Dell UltraSharp Color Calibration Solution software provides access to the 14-bit LUT so users can calibrate the monitors to several popular color spaces. Dell recommends the optional X-Rite i1Display Pro colorimeter (sold separately) for generating custom color profiles.
Dell UltraSharp U2913WM 29-inch Ultra-wide Monitor
In addition to the updated Dell UltraSharp U3014, U2713H and U2413 monitors with PremierColor, Dell recently announced the U2913WM 29-inch Ultra-wide monitor featuring a unique aspect ratio that takes multi-tasking to a whole new level. The U2913WM is Dell's first 29-inch ultra-wide monitor with a unique aspect ratio of 21:9, providing time-conscious, multi-tasking workers with a great alternative to dual monitors. For additional space, users may simply replicate or extend content to additional monitors using DisplayPort 1.2.[1] After a productive day at work, a wide Full HD, visually stunning color accuracy and a breathtaking panoramic view can redefine an evening's entertainment experience.
Dell Single Monitor Arm and Dual Monitor Stand
The Dell Single Monitor Arm (MSA14) and Dell Dual Monitor Stand (MDS14) are designed to improve the viewing comfort of users and enhance user productivity. The MSA14 articulating arm can help maximize viewing comfort and improve productivity. Its multi-adjustment capabilities including height adjustability, tilt, swivel and pivot features let users move the monitor to the desired position and collaborate more easily. It can easily be attached to the U3014, U2713H, U2413 and select Dell monitor panels with a simple snap to the Dell Quick Release mount at the back of the monitor without needing screws. With the MDS14 dual monitor stand, users can snap on two Dell monitor panels with the Dell Quick Release mount and enjoy improved productivity and a clutter-free desktop. Tilt, swivel, height adjust and horizontally slide the monitors on the stand to customize to preferred viewing angles. The U-shaped monitor stand also frees up productive desk space in front of the monitors and reduces cable clutter with a cable management slot on the stand riser.
"The Dell UltraSharp series offers one of the industry's highest-quality and most advanced technology experiences," said George Toh, Marketing Director of Dell Displays. "We are thrilled to update the UltraSharp family with the U3014, U2713H and U2413 displays, along with our first Dell-branded single monitor arm and dual monitor stand. The displays and accessories offer users an outstanding visual experience and the versatility to boost productivity and multi-task with ease."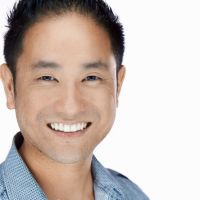 fotosiamo
Joe is a fashion and commercial photographer based in Los Angeles, CA. He blends creativity and edge with a strong style of lighting and emotion in his photographs.