A specialist in capturing unique locations that have given way to decay, Janine Pendleton (Obsidian Urbex Photography) has spent roughly the last eight years taking beautiful photos of abandoned places in the U.K. and abroad. Janine's interest in documenting dilapidated locations began in 2015 after re-visiting a theme park she first visited as a child with her family. What used to be a place full of life and social gathering had become abandoned, and its state of disrepair resonated with Janine. Inspired by the park's transformation, she began a journey into urban exploration and dark tourism that has taken her to some truly stunning and desolate spots around the planet. Luckily for us, Janine has captured these places with her camera along the way. In doing so, has preserved these otherwise forgotten locations and given them new life, one we can be part of when viewing her amazing portfolio.
We recently interviewed Janine to learn more about her process and discover how we, too, might find ways to pursue our passion in photography.
Featured Artist Interview with Janine Pendleton
What inspired you to create these photos?
I find exquisite beauty in decay. No two places are every the same. Each broken window and blemish is part of the story of the location and its evolution. The feeling I get when I am walking around these places is unlike anything else. Surrounded by ruins and dwelling in silence and shadows, it is like a form of mindfulness for me. I am both relaxed and focussed on my work, but utterly content in every way.
What is the biggest challenge in the creation of these photos?
A major challenge is the process of researching online, to plan a trip and to create the route map. It can take many hours of computer work to prepare for a road trip. First is a kind of info dump, I collect location co-ordinates and information and place them onto my map. I scour articles, news reports, registries as well as satellite maps to find potentially interesting locations to shoot. I then rank them, so I can pick out my essential locations and colour code them. The dispersion and arrangement of these form the basis of the route plan, then it all sort of comes together after this point. When I land the goal is to zig zag along the route hitting as many of the essential locations as possible, padding out the route with any other locations as time permits.
What cameras, lenses and lighting gear were used to create the photos of abandoned places?
I have been shooting Sony since my photographer journey began in 2015. I started out with a Sony A77 mk2 and a Tokina 11-16mm f2.8 lens. Eventually, my trusted and beloved friend earned its retirement, after many years of adventures. Currently, I shoot with a Sony a7 II and Sony FE 12-24 mm f/4 G lens.
I use natural light in almost all my photos of abandoned places, opting for a tripod and long exposures. In some cases, where there are pressures that necessitate shooting quickly I often opt for hand shooting.
Do you have a favorite photo from the series? If so, what is it and why?
My favourite photos depict nature reclaiming lost places. Greenhouses, forgotten by their owners and overrun by un-checked plant growth are always my favourites. I also love lost cars in the forest, especially those which involve exquisite moss textures and trees growing out of them.
For photographers looking to create impactful images like this, could you share your process of coming up with your concepts and ideas?
Many of these spaces are immensely large, and the scale of them is often hard to convey with a single photo. A wide angle lens helps with this, to capture as much of the space as possible in the frame.
[Related Reading: Sea Captain Captures Nat Geo Worthy Travel and Landscape Portraits | Featured Artist Interview with Zay Yar Lin]
What are you currently working on? What's next?
Currently I am planning trips to Poland, Lebanon and Namibia. Also, I am starting to shoot film photography alongside my digital photography. I have started using my grandfather's Zenit E and Helios-44 lens, and I am very excited about expanding my art to include film.
Find Janine Pendleton Online: Website | Locations Gallery | Instagram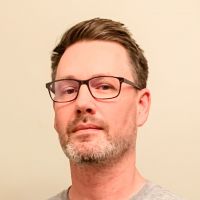 Sean Lewis
Sean fell into photography while teaching for a non-profit. What started as a minor task - documenting guest speakers and classroom activities - grew into a major obsession, and eventually led to a position shooting with Lin & Jirsa. Nowadays, at SLR Lounge, Sean's work as a marketing associate merges his interest in the fields of photography and education.