INTRODUCTION TO THE BEST HDR SOFTWARE
There are quite a few options out there in regards to HDR processing software. As of right now, the 3 best options are Adobe Photoshop CS 6, NIK HDR EFEX, and Photomatix. You can use any of these HDR processing software options to achieve most of the results from the techniques taught in HDR Tutorial. However, if you have not purchased any HDR processing software yet, we highly recommend purchasing our favorite option, Photomatix. In this article, we will discuss the differences between Photoshop, NIK HDR EFEX, and Photomatix, as well as why we have chosen Photomatix as our favorite HDR processing software.
ADOBE PHOTOSHOP CS 6 AS HDR SOFTWARE
Adobe Photoshop CS 6 HDR Pro-Processing has come a long way since it was originally introduced. However, in comparison to Photomatixand HDR EFEX, Photoshop has a few significant downsides. The first downside is the overall level of control you have when processing your images. Although Photoshop works well with processing a very natural looking HDR image from a bracketed sequence, the effects are rather subtle and we do not get the same level of control when compared to NIK or Photomatix. However, the real problem with Photoshop is that it does not handle single shot HDR processing very well.
In fact, Photoshop is unable to interpret or create the HDR file when we use single-shot HDR; instead, Photoshop only works with bracketed sequences. However, even with the bracketed sequences, Photoshop would only produce very standard and natural effect. Not being able to process the single-shot HDR images was the main reason why we did not choose Photoshop for HDR Tutorial since our techniques taught often take a single shot and process it as a bracketed HDR image. Overall, Photoshop simply did not fit the all of the techniques we wanted to teach, it was difficult and sometimes even impossible to achieve the looks we were going for.
NIK HDR EFEX REVIEW
NIK HDR EFEX is actually a very impressive piece of HDR processing software. NIK is simple to use and very intuitive. It looks nice, the features are great, and we do not run into the same issues we had with Photoshop. NIK does a great job with bracketed sequences coming from the camera, as well as with single-shot HDRs that we turned into bracketed sequences in post production. NIK also offers the ability to process a more natural look, as well as more over-the-top effects. Overall, it is a very powerful tool with enough power to create images using all of the techniques taught in our HDR Photography DVD.
The only downside to NIK is that because it is so simple, you do have fewer options when it comes to fine tuning the details of the HDR processing portion of your images. Rather than having full sliders and adjustments that you could drag to any point, you have different notches on these sliders. So for example, you can move from "Natural" to "More Natural" to "Most Natural", but not really anywhere in between. Therefore, NIK is overly simplified a bit. However, this makes it a great interface for beginners and enthusiasts. But, for those looking for more advanced controls and options, NIK does not have the flexibility and control of Photomatix. But still, NIK is completely usable and you can get the same results that you would get in Photomatix for the most part.
PHOTOMATIX REVIEW
Photomatix is the HDR processing software we chose for HDR Tutorial. Photomatix has essentially been the standard in HDR processing software for quite a while, mainly because they were the first professional grade HDR processing software available. Although Photomatix's overall user interface and experience is not as sleek as NIK HDR EFEX, it offers the most powerful HDR processing among the 3 HDR processing software discussed in this article. However, because there are more sliders and variations in Photomatix paired with an interface that isn't as polished, Photomatix is a little more technically difficult to master.
Once you have mastered this software, you have more options as far as getting the most from the HDR processing portion of the techniques taught in HDR Tutorial. From natural HDR images to surreal HDR images to everything in between, Photomatix offers the most control over the final look and processing of your images. It also does a wonderful job of processing single shot HDR images as well. For all of these reasons, we have selected Photomatix as our HDR processing software of choice.
CHAPTER 1: INTRODUCTION TO HDR
CHAPTER 2: HDR CAMERA SETTINGS
CHAPTER 3: HDR CONSIDERATIONS
CHAPTER 4: SALTON SEA, CA
Chapter 5: PAGE, AZ
Chapter 6: MOAB, UT
Chapter 7: SALT LAKE CITY, UT
Chapter 8: SALT LAKE MOUNTAINS, UT
Chapter 9: BRYCE & ZION, UT
Chapter 10: LAS VEGAS, NV & LOS ANGELES, CA
Chapter 11: BONUS
Total Course Run Time: 13H 6M 50S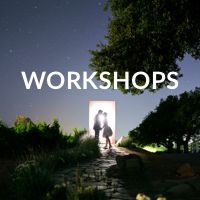 ACCESS TO INDUSTRY-LEADING EDUCATION
Let SLR Lounge guide you in your photography journey with the best photography education and resources. Browse our complete, comprehensive solutions and take the next step in your photography.
BROWSE WORKSHOPS