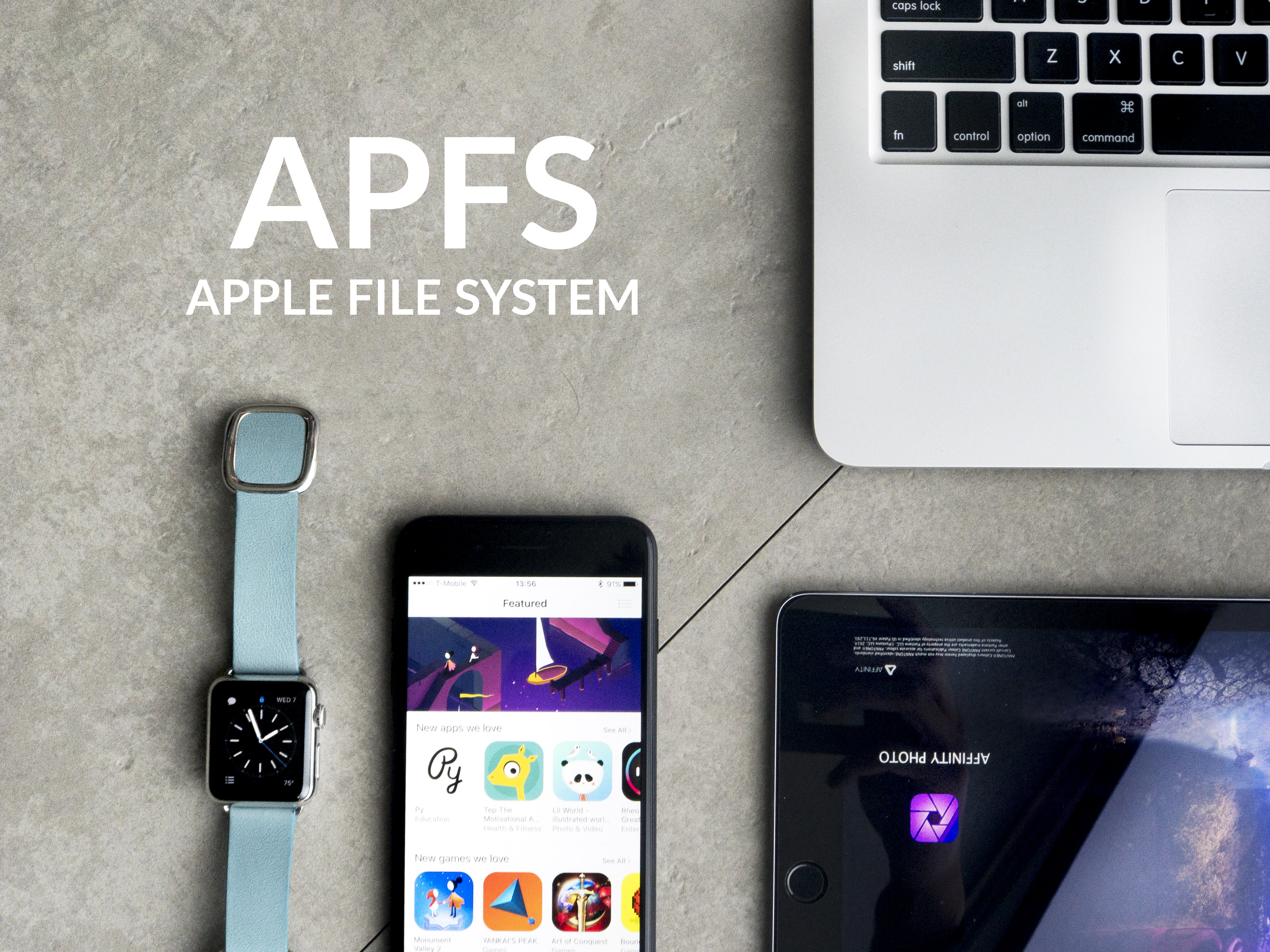 Apple's latest desktop operating system, macOS High Sierra, had to share center stage with the latest Mac updates and iOS 11, but that doesn't mean that it didn't get a slew of updates on its own. The big additions in macOS High Sierra include support for HEVC (H.265), Metal 2 API (for machine learning and VR-based content), and the new Apple File System (APFS); the same file system that the latest iOS devices run. During the Day 1's Keynote, the company announced that APFS will be the default as soon as macOS High Sierra is officially available, but what is APFS and what does it mean to your Mac?

The current file system that your Mac is running was originally developed over 30-years ago. HFS was introduced in 1985 when the Mac 512K was Apple's flagship. The variant that modern Macs now run, HFS+, was introduced in during the height of floppy disks and Furbies on the G3 PowerMacs with 4GB hard drives. HFS+ is old and messy and has been pulled in a bunch of different forks for different devices, including one specifically, iOS. What APFS aims to do is unify all Apple branded products with a file system that is scalable from the devices on our wrist to the most powerful iMac Pros.
The Good
The Apple File System is optimized for devices that use flash and solid state storage, namely an iPhone or MacBook Pro created in the last several years. As with iOS, APFS will allow devices running macOS enhanced performance, security, and reliability thanks to its advanced architecture that's been optimized for high storage needs. The file system was built with latency as one of its primary goals. With APFS you will see much faster performance than with HFS+, as demonstrated during WWDC.
Apple has stated that APFS makes day-to-day operations such as copying files instantaneous, as well as helping to protect user data from power outages and crashes. When duplicating files, APFS shares data between files whenever possible. Instead of duplicating information like HFS+ does, APFS updates metadata links to the actual stored information, saving space and time.
The Bad
Even though Windows 10 is perfectly capable of running on old Pentium 4 hardware and even vintage Macs that the team at Cupertino have long since abandoned, Apple is different. The latest OS from Apple might boost performance, epically for an aging MacBook, but If your current rig didn't make the Sierra cut don't expect it to run the new hotness.
The Ugly
High Sierra will maintain read-write compatibility with previously formatted HFS drives, but any device that is running OSX 10.11 Yosemite and earlier will not recognize the new file format. As of current testing, Apple's Fusion Drives are incompatible with the new file system, but that might change when the latest OS drops this fall.
Conclusion
The integration of APFS into macOS has been designed to accommodate for any foreseeable advancements in storage technology. If the latest iOS update is any indication, switching to the new file system is incredibly simple, and when macOS High Sierra arrives this fall all of your information is automatically switched over, without the need of a complete reinstall.
Justin Heyes
Justin Heyes wants to live in a world where we have near misses and absolute hits; great love and small disasters. Starting his career as a gaffer, he has done work for QVC and The Rachel Ray Show, but quickly fell in love with photography. When he's not building arcade machines, you can find him at local flea markets or attending car shows. Explore his photographic endeavors
here
. Website:
Justin Heyes
Instagram:
@jheyesphoto