Venus Optics, the manufacturer who specializes in making wide angle and macro photo lenses under the brand name of Laowa, announce the Laowa 12mm t/2.9 Zero-D Cine lens. The new 12mm lens is currently the widest t/2.9 lens that can cover sensor up to both full frame & vista vision size (wider than full frame), making it one of the ideal wide angle option for both professional cinema cameras and mirrorless cameras.
Suitable for Both Large Format & Super35 Cameras
While most cinema camera manufacturers are coming out with large format cameras, the industry is gradually transiting from the common super35 format into bigger format. Taking advantage of this, Venus Optics has re-engineered the optics of their 12mm photo lens and convert it into a filmmaking friendly version for cinematographers to experience a 122 degrees ultra-wide and distortion- free field of view. The 47mm image circle allows cinematographers to use not only on full frame sensors (Size = 43.14mm), but also able to fill the Vista Vision sensors on RED Monstro and the sensor on Arri Alexa LF (Size @ open-gate = 44.7mm) fully. The lens is also ideal for Super35-sized camera owners with the ultra-wide 17mm equivalent field of view and its future-proof decision when cinematographers need to upgrade to large format cameras. It is also a good companion with the compact cinema cameras like Blackmagic Pocket6k, Z-Cam or Sony A7.
[Related Reading: Laowa Launches New Lenses for Canon RF & Nikon Z Mirrorless Cameras]
Close-to-zero distortion (Zero-D)
The optical distortion of ultra-wide angle lens is usually a nightmare for DoP. The distortion rate of good wide angle lenses in the market ranges from 2-4%. Venus Optics, however, are able to compress the distortion to a close-to-zero level. In fact, the 'Zero-D' claim had been validated by many existing Laowa lenses owners from all around the world. It is proven to be extremely useful for shooting with architecture, indoor, real estate and even vlogging.
Super Compact & Lightweight
This 12mm lens is extremely compact and lightweight despite of the extreme specifications. It measures 3.4" (87mm) long and weighs less than 1.5 lb (675g). It can be easily fitted onto any sorts of stabilizations system including handheld gimbals.
Outstanding Optical Performance
The lens is composed of 16 elements in 10 groups with 2pcs of large aspherical glasses. The patented optical design provides an edge-to-edge sharpness and supports up to 8k resolution. Chromatic aberration is also controlled to the minimal.
Focus super close
Venus Optics have also managed to incorporate an extremely close focusing distance. The lens can focus anywhere from 7" away from sensor (<4" from front element) all the way to infinity. No diopter will be needed in this case. Wide angle lenses usually create a 'flat' image with very deep DOF but with this close focusing ability and a fast t-stop, Laowa 12mm is able to create some unique wide & shallow DOF look with pleasing bokeh.
[Related Reading: Venus Optics Announce Pricing and Availability of Laowa 17mm f/1.8 MFT Lens – A Compact, Approachable and Fast Everyday Lens]
Robust and professional cinema housing
The lens is designed with standard 0.8 mod gears on both aperture and focusing rings for easy installation of follow-focus system. An extended 270° smooth focus throw is designed for accurate focus pulling. The entire enclosure of the lens is made up of aluminum alloy. A 114mm step-ring is included in the package to expand the front diameter to fit with industry sized matte box. Venus Optics have tested with a number of matte boxes in the market and it is still free of vignetting on VV sensor with the matte box installed.
Complete package and 3 different bayonets to choose
The lens comes with three different variants, PL, EF and E mount. The mount is not interchangeable. Shims with different thickness is also included for users to do flange calibration. The complimentary watertight and crushproof Pelican hard case protects the the lenses from damage during travel.
Technical Specifications
Format Compatibility – Full Frame / Vista Vision
Focal Length – 12mm
Angle of view – 122°
t-stop – t/2.9 – 22
Lens Structure – 16 elements in 10 group
Aperture Blades – 7
Min. Focusing Distance (from subject to sensor) – 7.09" (18 cm)
Max. Magnification – 1:5
Outer Diameter – 102mm, Can step up to 114mm
Dimensions – Φ87mm×102mm
Weight – 1.5lb (675g)
Pricing & Availability
The new Laowa 12mm t/2.9 Zero-D Cine lens is currently available to order in Venus Optics webstore and their authorized resellers. Shipping starts right away. Pricing in US is $1,499 (ex-VAT). Pricing varies in different countries. For more information you can visit the Official Laowa Product Page Here. The lens is not currently available outside of the Venus Optics store directly but should be listed and available in our usual vendors below soon.
Adorama | B&H | Amazon | Laowa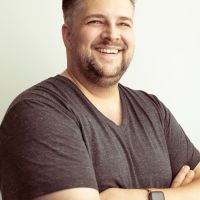 David J. Crewe
David J. Crewe is a full-time commercial photographer and Senior Editor with SLR Lounge. Based out of both Southern California & Las Vegas, Nevada. View his work and blog:
DavidJCrewe.com
Follow his Instagram:
@DavidJCrewe