Are you going on holiday this summer? Whether you're going away with friends, partners, family or on your own, I guarantee that if you leave your camera at home, falling victim to the "It will be too difficult" mentality, you will regret it. Our world is an amazing and wondrous place, filled with people and locations that deserve to be photographed. This article will give you some travel photography tips, which will equip you with the knowledge to travel with confidence, to turn up at iconic monuments and create stunning images and to confidently stride out of your 5-star hotel, B and B or hostel and create art.
Travel Photography Tip 1: Packing And The Plane
The first and often least enjoyable leg of any holiday is the plane journey. Packing a suitcase is cause enough for a headache in my book. Factor in bringing camera equipment and it's a recipe for disaster in no time. What must I bring? What can I leave? How can I avoid paying dreaded excess baggage fees? Here's a great video from our very own Michelle Ford with some tips on what to take if you're shooting professionally.
As every seasoned traveller will know, there are some standard tips for packing your suitcase – ways to save space, hide your valuables and stop bottles from leaking, etc. This video from Buzzfeed not only has a great soundtrack but some really inventive ways to pack your bag. I'd probably skip their last tip though.
Travel Photography Tip 2: Where To Stay And More Travel Hacks
Matt Granger spends a large proportion of his year travelling the world. He's put together this great video with some fantastic and slightly out there tips. He covers everything from finding a place to stay to checking in at the airport. On a somewhat personal note, if you come to London, try to avoid using Uber. It's a wonderful app for getting a cheap Taxi but, at least in London, it's been terribly regulated and, as a result, put a huge number of dedicated and knowledgeable Black Cab drivers out of work. I also couldn't help but laugh at his tips for sneaking extra items onto the plane. You'll see what I mean when you watch the video, but his tip conjured an amusing picture of a photographer weighed down by all his gear while checking in a tiny bag.
Travel Photography Tip 3: Surviving The Plane With A Bad Back
I'm fortunate enough to have done a lot of travelling over the years. I'm also unfortunate enough to be 6' 2" with a bad back, so plane journeys are often my idea of hell. If you're similar to me, then here are a few tips of my own for surviving the plane ride.
1) Stretch. Stretch before the flight, during the flight and after the flight. Your back will thank you for it. Try some yoga exercises and get your back nice and limber.
2) Move around, a lot. If you have a bad back, you'll know that staying in any one position for too long is never fun. Explain to the flight attendants that you need to move about a lot and just wander about the plane occasionally. Use this time to stretch.
3) Alcohol. I used to prescribe to the notion that flying mildly intoxicated was the best, and only, way to go. It allowed me to sleep (dulled the aches), made me enjoy the food more and allowed even the worst of films to be entertaining. The downsides, however, is it encourages you to stay in one position, you often have a hangover when you land, and it takes far longer to recover from the flight. These days I may have a drink or two but nothing beyond that.
4) How do you sleep? The short answer is, with great difficulty. If you already have one thing that keeps you awake (bad back), then my advice is to elimate everything else within your power to stop you being disturbed. Bring good earplugs, an eye mask and wear the appropriate clothing. Keeping warm is a great way to stem some of that back pain.
Travel Photography Tip 4: You've Landed! Now What?
However it is that you've arrived at your destination – whether that be like me, with little to no sleep, or like so many of my past travelling companions who fall asleep before take off and wake up on landing – you're there! Now what?
Brian Smith is celebrity portrait photographer with truly exquisite work. He travels a lot, and in-between jobs will go out with his camera (a Sony A7R in this video) and do some street photography. Street photography is a great way to discover a city. As photographers, we have an ability to see things differently than most, and in many ways we're forced to. You have to analyze a scene and pick out moments, to approach it in a very different way than your average tourist. When walking around with your camera, try to keep that mindset. By doing so, your photos will improve, and you'll discover a side to a city and its people that you may have otherwise missed.
Brian takes us through his approach to street photography. He discusses waiting for the moment, searching for his shot and picking out the details in a scene to create something unique. It's also quite interesting to hear him discussing his Sony A7R, a camera system, which I regularly consider switching to. If you're looking for some street photography tips or want a slightly different look at what the Sony A7R is capable of, take a look at this video.
Travel Photography Tip 5: How To Take Amazing Landscapes
We're a little further into the holiday now. You've got your bearings and hopefully have had a chance to scope out some good locations for cityscapes or landscapes. Elia Locardi is a location independent travel photographer who takes some breath-taking shots. "Location independent" was a way of spinning homeless to his family. He and his partner are full-time travel photographers with no permanent address that I am exceedingly envious of. If there is anyone you'd want to take travel advice from, it would be a full-time traveller. If there were anyone you'd want to take travel photography advice from, it would be a full-time travel photographer, who happens to take beautiful photos. You get my point.
His video takes us through so much that it's hard to distil into one paragraph. In a nutshell, he talks about locations, best times to shoot, compositing images and the way his photography has evolved. I really love his style, and it's definitely got me inspired to head out into my iconic city (London) and try some stuff myself. Elia also runs photo tours, which by the looks of things would be a lot of fun!
Bonus Travel Tips: Iceland – The Holy Grail
So, you're going to Iceland. I am reluctant to give much advice as firstly, I have never been, and secondly, I now don't like you. Iceland is one of my top photography destinations and this video by Thomas Heaton really shows me why. Thomas is one of those photographers whose work you look at and get very jealous. It's stunning.
Thomas takes us on a journey around some of the best locations in Iceland. It's less of an educational video and more of a vlog about his experience. That being said, there are actually some really good tips. I enjoyed hearing him talk about the way he approaches a scene – he has quite a slow and measured approach – and how he picks out compositions in quite cluttered environments.
This final video is from the talented photographer Matthew Saville, who you may have heard of before. In the video, Matthew shows us what to do when your camera has frozen! Not an issue I foresee occurring in the majority of holiday destinations but as I always say, "It's better to have it and not need it, than need it and not have it." You never know when you might need to un-freeze a frozen camera!
Final Travel Photography Tip: Be Safe, Travel Lots, Take Cool Photos
I hope that now you're well on your way to taking some of your own amazing travel photographs. The last piece of advice I would like to leave you with is to be safe. Our gear is worth huge sums of money, and we can often travel to destinations where you can quickly get yourself into trouble. The best way I've found to avoid trouble in foreign countries is to look bad. Don't wear your best clothes, make your camera look cheap by sticking tape on it and don't carry much in your pockets. Someone once tried to mug me in Rio as I had two packets of cigarettes in my pocket; the large bulge was clearly an indication of something valuable. Be safe, get insurance, and take great photos.
What's your experience with travel photography? Do you have any of your own tips? I'd love to hear your stories in the comments below.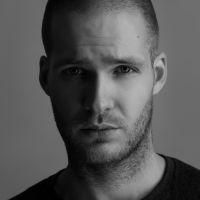 Max Bridge
Max began his career within the film industry. He's worked on everything from a banned horror film to multi-million-pound commercials crewed by top industry professionals. After suffering a back injury, Max left the film industry and is now using his knowledge to pursue a career within photography. Website:
SquareMountain 
Instagram:
Follow Author