Adobe has been offering its Creative Cloud suite for years now with the estimated number of subscribers to be over 9 million, and with their latest news, it doesn't look like the "Cloud" is going anywhere. They offer a wide variety of plans with the least expensive one being their Photography Plan for $9.99 a month. On paper, the $10 a month Photography Creative Cloud Plan from Adobe looks like one of the better deals out there for photographers, where, for the same price as two Venti Caramel Macchiatos, you get access to Lightroom and Photoshop for your computer, a handful of mobile apps, and your own portfolio website. The plan is actually a great deal if you are just doing photography. But what if you're not into the subscription plan? What if you're not happy with Lightroom? What if, frankly, you want options?  In this article, we'll present some of the best Adobe alternatives.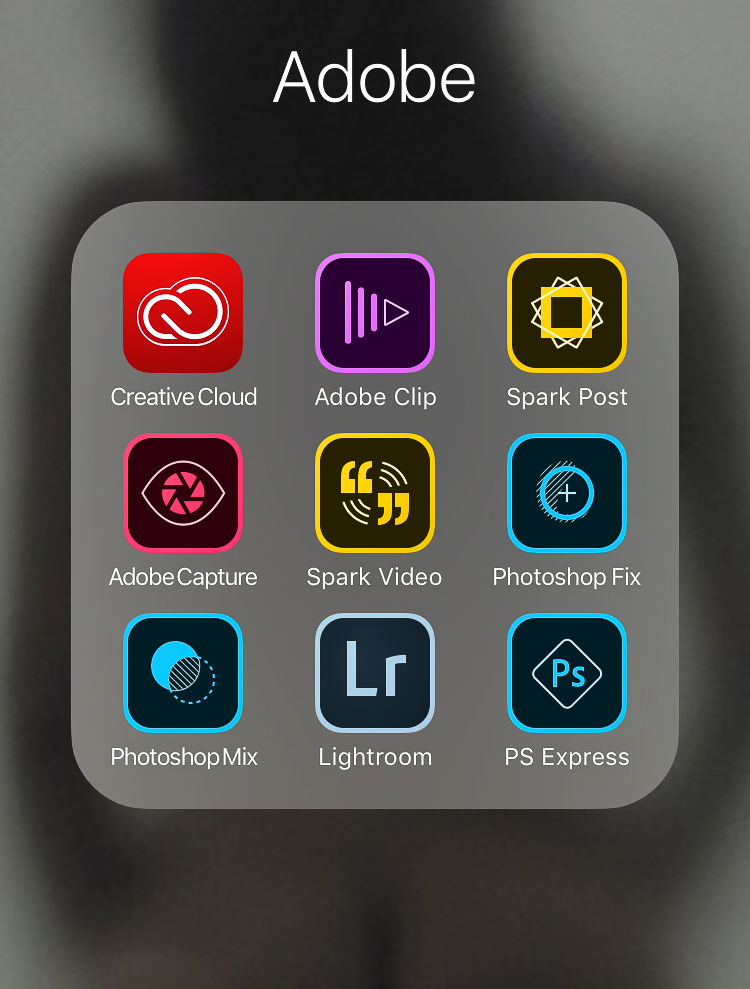 When you first visit Adobe's main page the words that are greeting you make believe that with the "world's best creative apps" you can make anything regardless of your discipline, as long as you make it with Creative Cloud. If you want to use the "world's best creative apps" to edit video, mix sound, or produce special effects; you either have to pay $20 for each individual application or pay $50 a month for access to the entire suite. Suddenly you are paying $600 a year, in perpetuity, to stay under the Adobe umbrella.
Subscriptions work for services like Netflix, Amazon Prime, and those little monthly boxes; all of which promise something new and exciting. They work less so for professional grade apps that peddle the same features year after year, with nothing more than a few tweaks here and there.
Recently it has seemed as if Adobe has taken the Apple approach to their product line, in that they tend to focus more on mobile-optimization than improving their product line for professional use. Looking at Lightroom's last two updates almost all of the concentration looks to be on mobile usage instead of fixing their antiquated code for the real version.
One would think that with Adobe's 5.85 billion in revenue they could have improved the speed and functionality of their desktop apps, instead of implementing mobile features hardly a real photographer asked for.
Doing a quick search in your favorite search engine you will find millions of hits on how to make Adobe's apps perform better. Hits like "Improve Illustrator Performance", "How to Speed up Lightroom", and "Optimize Performance in Photoshop" are among the most requested searches in Google; it goes to show that Adobe's apps, although popular, are far from perfect. Heck, we have lots of that material right here if you want it.
As Adobe sits idly by, other companies have produced applications that either meet or exceed the functionality of 'The Cloud'. For the cost of a yearly Creative Cloud subscription, you can 'create' your own suite of applications that can tackle any project. Below is a list of such alternatives to Adobe's Creative Cloud that you may want to check out.
Alternatives to Adobe Creative Cloud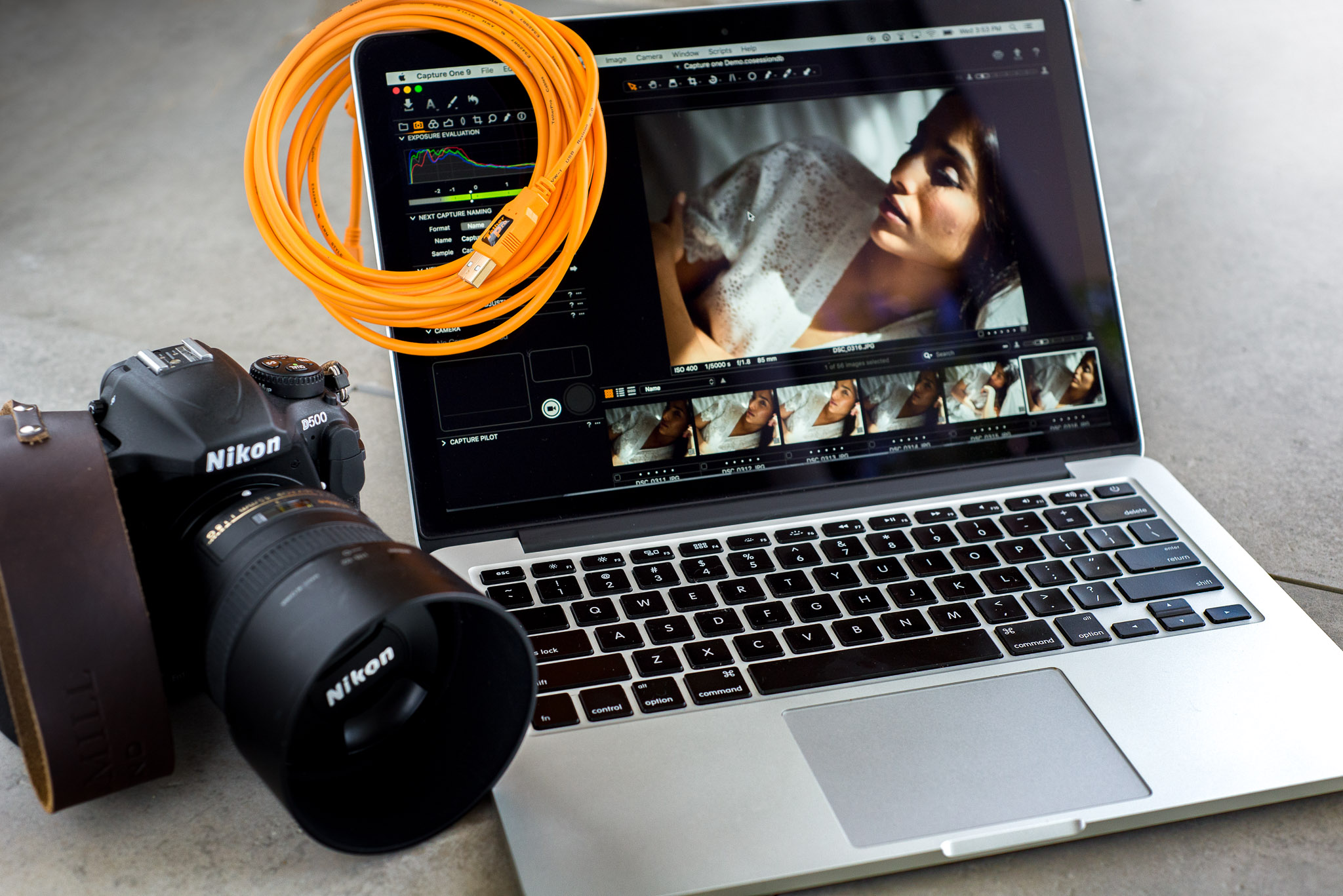 There are plenty of raw processing applications on the market, but few that have image management as well. Capture One Pro is a professional RAW converter offering ultimate image quality over the competition with accurate colors and incredible detail. There is support for more than 400 cameras (including medium-format) right out of the box. It offers a powerful tethered capture feature that is leaps and bounds beyond Adobe, powerful digital asset management, extensive adjustment tools, and a flexible workflow.
Capture One not only has both a powerful image processor and robust image management, it does implement them in spades. Photographers in drones praise Capture One for making their images look sharper, cleaner, and not as flat as they do in Lightroom. It has been said many times that if you care about color and getting the most out of your images you should give Capture One a try. They offer a 30-day free trial here.
Replaces: Lightroom
Other Alternatives: Alien Skin Exposure, DxO Optics Pro, On1 Photo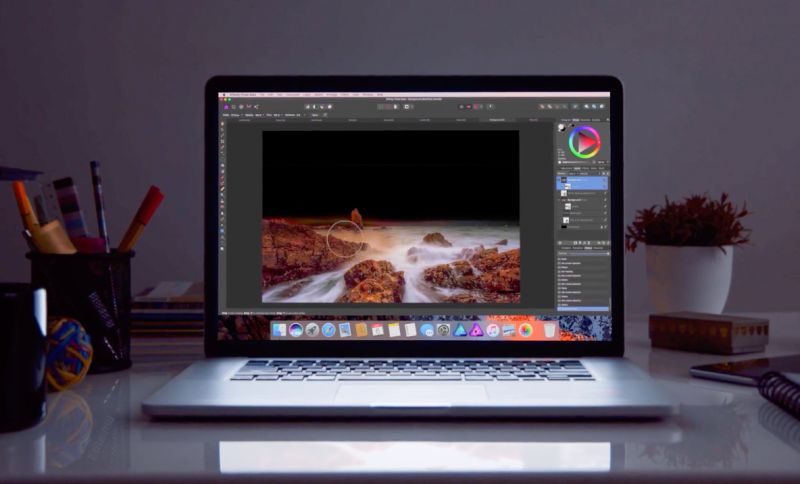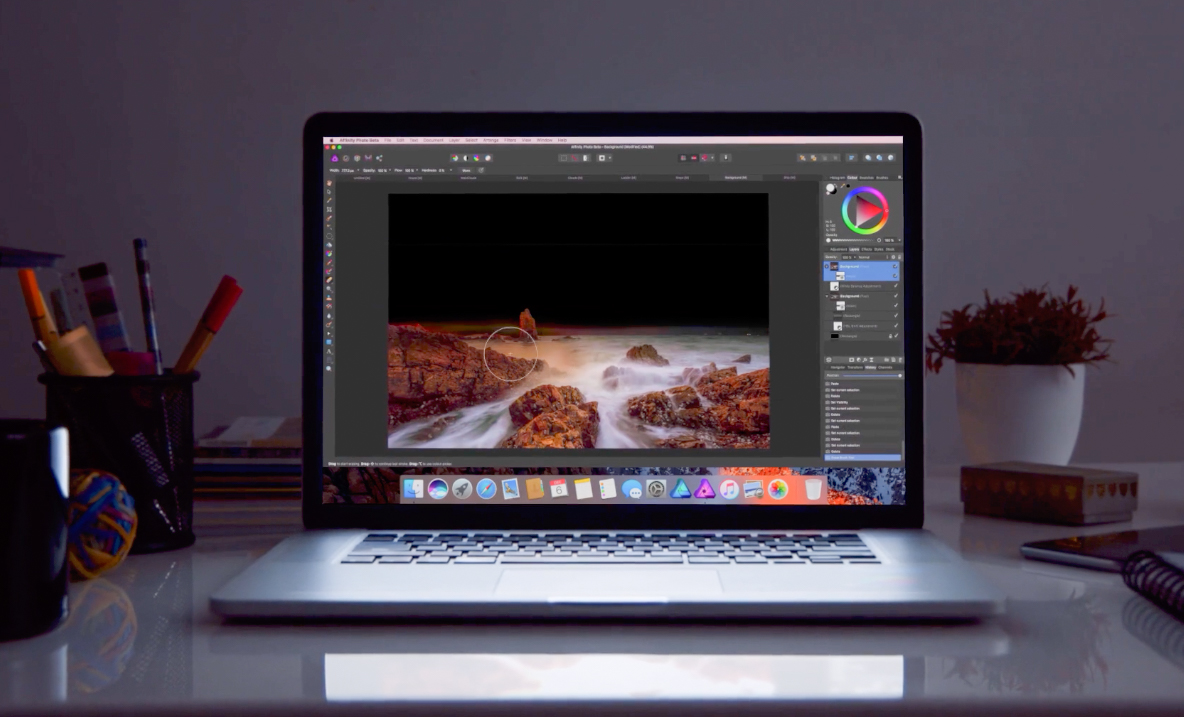 In just a short time Affinity Photo has moved up the ranks and become one of the most competent photoshop alternatives. The parent company, Serif, has been known for their budget-priced image and vector programs for the last couple of decades, on of which is the now-defunct PhotoPlus X8. Affinity did something that previous products did not: offered a professional grade product for a budget price.
Affinity Photo has many features including unlimited layers, a dedicated RAW editing workspace, 360 Degree Editing, Full HDR merge support, and a complete tone-map workspace. As well as RGB, CMYK, LAB, Greyscale color space with end-to-end CMYK workflow with ICC color management, and 32-bit editing. It also costs $49.99 all in, one time, making it a steal.
Replaces: Photoshop
Other Alternatives: PaintTool SAI, Pixelmator, Corel Paintshop Pro
Described as "the fastest, smoothest, most precise vector graphic design software available", Designer is comparable in many ways to Adobe Illustrator thanks to its vector editing heart. If you already use Photoshop as your main design driver, you will likely feel at home right away. Classic Adobe Illustrator UI is, in contrast, much busier than Designer's clean, modern, intuitive interface.
Affinity Designer is something that draws together some nice aspects from both Photoshop and Illustrator since it offers an extensive set of vector drawing tools with some basic pixel-based manipulation. Whether you're working on graphics for marketing materials, websites, icons, UI design or just like creating cool concept art, Affinity Designer will revolutionize how you work.
Since its launch in October 2014, Affinity Designer has received four huge updates, including hundreds of new features and improvements.
Replaces: Illustrator
Other Alternatives: Sketch, Gravit Designer, Autodesk Graphic
One of the biggest issues with the Adobe subscription model isn't just the price, but the inability to install the software on more than a couple machines. Granted a software company can't give out unlimited licenses because you bought one copy. The answer to this give away the software for free (or at least a very capable version for free).
There are both free and paid versions of DaVinci Resolve 12, but the free version can do most everything you would ever need. The paid version DaVinci Resolve 12, dubbed 'Studio', adds features such as real-time noise reduction, 4K output (free is limited to UHD), multi graphics card rendering (free is limited to 1 GPU for Windows and 2 GPU on 2014 MacPro) and Stereoscopic 3D capabilities. The latest release is being heralded by Blackmagic as a real Non-Linear Editor; something you could edit a feature film or television program with, and of course, grade it in the same application. It stands up to the claims. Blackmagic provides an extensive list of what is included in the free version here.
Unlike previous versions, Resolve no longer feels like a dedicated color grading app and more like a full-flidged editing system that has the best color tools built-in. Blackmagic have taken a very sensible approach to the user interface for Resolve's editing, picking the best ideas from most popular non-linear Editors, without adding stuff that will scare users. There are keyboard shortcut presets that mimic Media Composer, Premiere Pro, and FCPX for converts, and of course, you can create and save your own keyboard layout. Resolve gives you the flexibility to scale your editing to enhance the production value of your video.
In a nutshell, this is an editing and color-correcting powerhouse for the unbeatable price of free. It is so stuffed with features that it would require its own article to describe.
Replaces: Premiere Pro, SpeedGrade
Other Alternatives: MAGIX Vegas Pro, HitFilm Pro, Final Cut Pro
Blackmagic Fusion is an image compositing software program originally created by Eyeon Software Inc, now developed by Blackmagic Design. It follows the same method as Resolve in offering a very capable free version and a Studio upgrade. Fusion Studio adds features such as optical flow tools for advanced re-timing, stabilization and stereoscopic 3D production, support for third-party OpenFX plug-ins, and network rendering.
The free version of Fusion features a large visual effects and motion graphic toolset, perfect for personal or commercial work. Featuring an infinite 3D workspace and an easy to use node-based interface in which complex processes are built up by connecting a flowchart or schematic of many nodes, each of which represents a simpler process such as a blur or color correction. This type of compositing interface allows great flexibility, including the ability to modify the parameters of an earlier image processing step "in context" (while viewing the final composite).
While it is not a household name like After Effects, Fusion has been a Hollywood mainstay visual effects and motion graphic tool for over 25 years. It has been used in film projects such as Maleficent, Edge of Tomorrow, The Hunger Games, and television shows like Battlestar Galactica and Orphan Black.
Replaces: After Effects
Other Alternatives: HitFilm Pro, Apple Motion

Adobe Audition has no competition with Pro Tools, Logic Pro, Cubase, or Acid Pro when it comes to the professional scene. The use of Adobe Audition is different than Acid, Pro Tools, Cubase, and whereas the latter are professional tools designed for music production, sound designing, and music arranging, the former is best at editing and mixing or recording audio with a user-friendly interface and operation.
So you may be wondering why I am not recommending one of the industry standards listed above, and the simple answer is cost. The programs list above crush Audition when it comes to feature set and usability, at the cost of hundreds of dollars.
REAPER (short for Rapid Environment for Audio Production, Engineering, and Recording) is one of the best-kept secrets in audio. With a basically nonresistant marketing strategy, REAPER lurks in the shadows of the DAW industry.
It has evolved to fit into all kinds of projects including electronic music, audio recording, mixing, mastering, sound design, live performance, podcasting, audio stories, and subtitles timecoding. It's got a scalable workflow to meet both amateur and professional standards with the ability to use just about every plugin format on the market. If there is a specific compressor, equalizer, delay, or any other plugin that you really like from a third-party manufacturer, it can be used in REAPER.
Featured Highlights
Efficient, fast to load, and tightly coded. Can be installed and run from a portable or network drive.
Powerful audio and MIDI routing with multichannel support throughout.
64-bit internal audio processing. Import, record to, and render to many media formats, at almost any bit depth and sample rate.
Thorough MIDI hardware and software support.
Support for thousands of third-party plug-in effects and virtual instruments, including VST, VST3, AU, DX, and JS.
Hundreds of studio-quality effects for processing audio and MIDI, and built-in tools for creating new effects.
Automation, modulation, grouping, VCA, surround, macros, OSC, scripting, control surfaces, custom skins and layouts.
While traditional studio recording programs take up a massive amount of hard disk space and computer resources, reaper has a small footprint and is lighter on your CPU than most WAV files. REAPER can be up and running on your computer in less than a minute. With its freedom of plug-in support, it can be customized to suit your needs and you do not pay for features you don't need.
Replaces: Adobe Audition
Other Alternatives: Logic Pro X, MAGIX Acid Pro, Cubase
Media encoders are sometimes described as a Swiss army knife, able to tackle multiple things at once. Anyone who has ever used a Swiss army knife or a multi-tool can attest that while they do a lot of things good, they do not do anything particularly great. Handbrake does one thing well – transcode video formats.
With one part banana, one part cherry, on part mango, and a garnish of pineapple, Handbrake has been the favorite go-to video transcoder for many over the years and it only continues to get better.
Replaces: Media Encoder
Other Alternatives: SUPER
A House of Clay
When I first heard of Creative Cloud being the direction that Adobe was heading I was surprised, I didn't think that a subscription-based model would prevent users from pirating apps. It was my honest belief that users of apps such as Lightroom and Photoshop would not be comfortable with, what was in essence, renting their tools. To my surprise, the majority users migrated sheep-like to Adobe's cloud offerings, with little complaint -though with some die-hard creatives still clutching onto their old CS6 apps. Now so many photographers are getting into the 'Cloud' system and, I suspect, are coming to regret it.
It is clear that Adobe's grounds for adopting a cloud-based system wasn't anything to do with improved functionality or performance, it was a sardonic move to convert professional creatives and aspiring amateurs into predictable revenue streams. There is a storm on the horizon and companies like Phase One, Blackmagic Design, and Serif are leading the charge.
*This post was originally published in March 2017 and updated in 2022.
Justin Heyes
Justin Heyes wants to live in a world where we have near misses and absolute hits; great love and small disasters. Starting his career as a gaffer, he has done work for QVC and The Rachel Ray Show, but quickly fell in love with photography. When he's not building arcade machines, you can find him at local flea markets or attending car shows. Explore his photographic endeavors
here
. Website:
Justin Heyes
Instagram:
@jheyesphoto