A couple weeks ago I introduced a popular teaching curriculum available to help photographers earn extra income by offering classes to beginning students. If you missed the article, you can check it out in this SLR Lounge rewind: Shutter Teachers Curriculum Offers Extra Income for Photographers.
I've been prepping to teach some DSLR basics photography classes this winter. During my chat with Cindy Reeves, one of the co-creators of the Shutter Teachers curriculum, I asked for her top tips for having a successful class. She gave me some great ideas and I've been brainstorming others, which I hope you will find helpful.
Promoting Your Class
Cindy recommends finding students by advertising classes on daily deal sites and social media platforms. Local moms clubs and retirement communities are also a great place to find students. You may even be able to work out a deal with stores that sell DSLR cameras. Pay them a referral fee for each student they send your way.
For kids classes, Cindy suggests asking to start an after school photography club at local charter schools, teaching a class to home school groups, or networking at local moms clubs. I considered putting up a flyer at my local library and I'vee also asked a teacher at a nearby art studio if I could offer a photography class to her students. She was was all for it, and even offered to let me use her space for a small fee since I don't have a studio space outside of my home.
A convenient way to promote your class online and handle the registration process is to use a service such as Eventbrite. It will help with scheduling, promoting and taking payments.
One workshop I attended in the past offered a cash discount for those who brought a friend with them to the class. This is a great way to get more people to sign up. Taking a class with a friend is a lot more fun anyway, right?
Build a Rapport Before and During Class
When students call to make a reservation for the workshop, Cindy suggests you ask them what type of camera they have, find out why they want to take the class, and get to know them a little more.
If they don't already own an appropriate camera and are wanting a recommendation of which to buy before the class (I get this question a lot from friends and acquaintances) you may want to direct them to our recent article entitled What Camera Should I Buy? This is a very comprehensive guide that takes into consideration many things like budget and what kind of photos the user will be taking.
For beginners wanting to learn how to step out of the "auto" function and into manual mode I generally recommend something in the Advanced Point and Shoot category, like the Nikon 1 or Canon PowerShot G series, or an entry level Digital Single-Lens Reflex (DSLR) camera. The Canon Rebel series and Nikon D3000+ series are examples of entry and enthusiast level DSLRs you can recommend to your students.
Limit class size to around 10 people so that each student can receive personalized attention.
Share your background in photography with the class and some personal experiences from your photography learning journey. Bring some of your favorite images to show as samples and explain how you got the shot, what settings you used, etc…
Teach with Confidence
Cindy recommends you hand out the worksheets one at a time, instead of all at once, so students will not be tempted to read ahead.
She also suggested using an assistant to help set up, run the PowerPoint presentation, hand out worksheets and greet students as they arrive. An assistant can also act as a model for students to take practice shots.
Go the Extra Mile
I'm head over hills for extra details so, depending on the price point of your class, you might consider adding extras like swag bags (which would be a great opportunity to drum up sponsorships from local vendors or to promote your own photographic services), a catered lunch or delicious chocolates (it couldn't hurt, right?) or door prizes. Make it a fun and enjoyable experience so students will recommend your class to all their friends.
Well, wish me luck on my upcoming class! I'd love to hear tips or experiences from any of you who have been teaching beginning photography classes as well. Were you nervous at first? Did you have technical difficulties (I can just imagine my Power Point presentation not working…) or was it totally awesome?
CREDITS: All images have been provided by Shutter Teachers. The images in this article are copyrighted and have been used with permission for SLR Lounge. Do not copy, modify or re-post this article or images without express permission from SLR Lounge and the artist.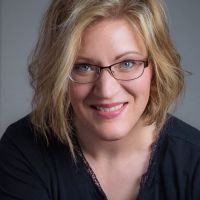 Tanya Goodall Smith
Tanya is the owner of WorkStory Branding Photography in Spokane, WA. Businesses hire her to create story-telling content that sells their high end products and services. She also teachings photographers her unique business model for making serious money as a corporate and personal branding photographer. Find her at
workstoryphotography.com
and
workstoryeducation.com