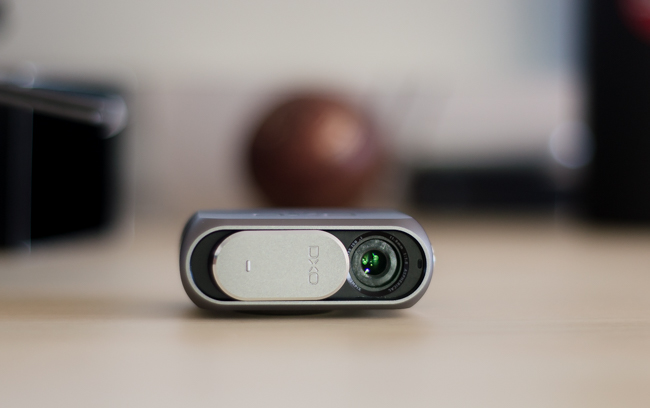 With the coming of this time of year we can expect a few things; the shops to transition into holiday mode, Canadian and New York snowbirds to head down to Florida, Hocus Pocus memes to pop up, and the new iPhone. And with the certainty with which night follows day those who were happy with their phones a week prior are now sick of the sight of it.
But if you're relatively happy with your iPhone 6 or 7 but want to upgrade for the better camera performance, there's something else you can get instead, something will blow the image quality of the new iPhones into the middle of net week, and likely the next one too. It's the The DXO one.
I reviewed the DXO One oh, about a year and a half ago now, and it has done nothing but grow on me, and many alike. If you're not familiar with it, it's that device you see pictured above. Inside of it they've fit a 32mm equivalent f/1.8 aspherical lens, complete with 6 blade diaphragm. It's only 2 and a half inches tall, weighs under 4 oz, and somehow with all of that it manages to fit inside a 1 inch 20.2-megapixel BSI sensor from Sony, making this a creature that's all brain, and no body. Stephen Hawking, if you will.
Shot with DxO ONE
Those kind of specs dismiss your iPhone 8 or X abilities with ease, and from the very first image you take with it, you'll notice. The images are brilliant, and you can use the iPhone's massive screen as a touch control surface, for touch AF and so on. It's very intuitive to use, and all in all it's sort of like having an RX100 with a fixed lens. And it takes MicroSD cards so you can shoot to your heart's content and save to the card or to your phone.
That fixed lens is, perhaps, where the iPhone has the upper hand, because there is no optical zoom, but with that many MPs you can crop in like you couldn't dream with the iPhone, and you can still get better subject isolation than you may expect. It'll also take the best selfies, giving more resolution, and using your screen as a flash. It just works – see below:
The drawbacks? Well, it is a separate device, but it's fine and it WILL fit into any pocket, including your jeans. The other one is the price, as it is priced as the premium product it is, at $469. A lot? Sure, but again, I can't imagine even the next iPhone is going to have a better camera (and this thing does so well with low light) and if you're savvy you can get them on sale, or refurbished, and it's still $700 less than the $1200 iPhone X.
It's not for everyone, but it may be for you, and I still recommend it. You can see the full review below: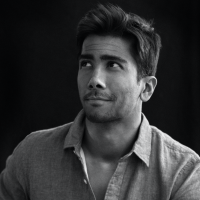 Kishore Sawh
A photographer and writer based in Miami, he can often be found at dog parks, and airports in London and Toronto. He is also a tremendous fan of flossing and the happiest guy around when the company's good.