Can you pinpoint why the Sony mirrorless systems like the A7 have walked into the photography room like an elephant? Probably not because it's no single thing. Among the virtues of the Sony Alpha mirrorless line are the rather brilliant lenses, and in no small part is their brilliance due to the fact that for the past 20 years, Sony and Zeiss have enjoyed a very successful partnership.
That partnership has seen the creation of lenses that, frankly, are among the best I've ever used in the technical sense. The E-mount 55mm f/1.8, for example, is my favorite '50' short of a Leica Summi/Notctillux, and at least 1/3 a price of those brethren. But there are Zeiss lenses and there are Sony/Zeiss lenses, and that's lead to a bit of confusion for the masses on where the differences lay between them, especially given the Zeiss lenses tend to carry a heavier price tag. In fact, it's questions in this vein that have become so common that Zeiss has written a blog post to try to answer the most frequently asked questions about the partnership, and how it affects the gear we finally get to use.
In the mid-90s, Sony was already the tech giant it is today, but had much less a foothold in photography, and wanted to rectify that, particularly in camcorders at the time. To bring them up to speed, and no doubt carry a different cache, Sony sought a reputable high-end partner in photography that would be Zeiss. In a sort of moment when stars align, as fate would have it, Zeiss had been engineering and manufacturing high-end optics and lenses for about 165 years, but were generally unknown and out of reach on the broader consumer market, so the union was a smart one.
You may wonder if the Sony lenses and Zeiss lenses are identical, and the answer is no, but Zeiss' know-how from a technical standpoint goes into each.
Differences can be found in the focusing mechanism: for example, whereas Sony/ZEISS lenses always have autofocus, ZEISS offers a mix of autofocus lenses (e.g. ZEISS Batis) and manual focusing lenses (e.g. ZEISS Loxia). For the lenses of camera systems from other manufacturers, ZEISS relies mainly on manual focusing (ZE, ZF.2). Lenses that have the same focal length differ in their internal construction
Among other things revealed on the blog post are that while Sony/Zeiss lenses are developed together, Zeiss lenses are developed solely by Zeiss. However, Zeiss supports the optical development of the Sony/Zeiss lenses, does quality control and testing in the development process, and approves the products using Zeiss quality standards.
The Sony/Zeiss lenses are developed by Sony in their Asian factories, where the Zeiss lenses are made in Japan and Germany for specific talents, but testing machinery for the Sony/Zeiss lenses are actually all Zeiss developed. So essentially, Zeiss will set the standards to which Sony must adhere in production, processing, management systems, and measuring.
When the Sony Alpha 7 came out, even up to now, there were many who said the system wasn't a good choice at the moment due to the small variety of high-end full frame E-mount lenses, and to some extent this is understandable. However, I've just spent time with some A7 models including the A7II and tested numerous lenses with it such as the 55 f/1.8, the 24-70mm f/4, and the 70-200mm f/4 (not Zeiss), and those lenses are about enough any photographer could ask for. They are truly brilliant, and a testement to the great union between Sony and Zeiss. Keep an eye out for the review, and see the full Zeiss blog post here.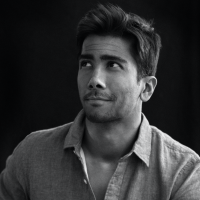 Kishore Sawh
A photographer and writer based in Miami, he can often be found at dog parks, and airports in London and Toronto. He is also a tremendous fan of flossing and the happiest guy around when the company's good.