The first time I was a second shooter at a wedding, the lead photographer asked me to take care of the "candids." The thought of walking up to complete strangers and invading their privacy and space to take their picture terrified me. But I bravely said, "OK" and went to work. I quickly gained confidence and made it through by pretending to be somewhat of a spy, looking for beautiful, emotional moments happening throughout the day. I've also picked up a lot of photojournalism tips from my fellow photographers. Here's a rundown of the most helpful photojournalism tutorials I could find on the web.

In this photojournalism tutorial featuring tips for creating perfectly candid journalistic wedding photography, Pye reviews the PLAN acronym from our Photography 101 Workshop and throws in a 5th step for good measure. PLAN stands for:
Prepare: Have the right gear ready so you'll be prepared for anything.
Lock-in: Lock in your exposure settings before the moment happens so you'll be ready to capture the candids
Anticipate: Anticipating when and where special moments will happen is key to getting great photojournalistic shots. Keep your eyes open and your camera ready.
Now: Now that you're prepared, have your settings locked in and are in place for anticipating the moment, you can start firing shots. Being fully present in order to capture the perfect moment in time is part of the thrill of being a photojournalistic style photographer.
Move is the 5th photojournalism tip. Don't be afraid to move around and explore the scene from multiple angles. Once you've gotten the safe shot, this is your chance to get creative and make an outstanding image. Shoot from above, shoot through something in the foreground, focus on a different detail. Have fun!
The Phoblographer's Beginner's Guide to Photojournalism offers a definition of the essential shots and elements in a successful photojournalistic shoot. The shot list includes The Cover Shot, The Establishing Shot, The Detail Shot, The Closing Shot and Filler. The writer sites the elements of a good photojournalistic shot as being The Newsworthy, The Emotional, The Intimate or the Unusual. Of course, you can use these photojournalism tips to improve any type of photography, whether it be weddings and events, lifestyle portraiture, street photography or commercial photography.
Pye offers 8 more photojournalism tips specifically for weddings in his article entitled, 8 Wedding Photography Photojournalism Tips. My favorite is his suggestion to stand close to your potential subjects and listen in on their conversation to anticipate when a smile or laugh might happen. This ties into the little spy game I play when shooting candids. Being hyper observant is a skill that will serve you well as a photojournalistic photographer. Pye's 8 photojournalism tips include:
1. Redefining Photojournalism
2. Finding a Foreground
3. Listen and Anticipate
4. Be in the Right Position
5. Use the Right Lens
6. Use the Right Lighting
7. Use Creative Lighting
8. Know Your Moments
If you need to improve in any of these areas, especially the technical things like which lenses to use and getting the lighting right, I highly suggest you get our Photography 101 and Lighting 101 workshops and learn those basics until you know them like the back of your hand. It will make such a difference for you and your work.
Written by an actual journalist, CitizenJ's 5 Simple Tips for the Beginner Photojournalist are spot on. My favorite tip they offered was to focus on context.
The key difference between photojournalism and other styles of photography is context. Essentially, you need to show the story, not tell it." -Ursula Skjonnemand, CitizenJ
Figuring out how to tell (or show) an entire story in one image is the challenge, and if you can master it, you'll be golden.
This article opens with a story about how Alfred Eisenstaedt, a German photojournalist, captured this shot entitled "The Kiss." It's one of the most iconic photographs in history celebrating the end of World War II. What can we learn from Eisenstaedt? Pye runs us through more tips for creating unscripted, candid images full of emotion and story-telling during a wedding or other event.
My favorite tip from this article was the bit about engaging with your subjects. Sometimes emotions are bottled up on a wedding day or at a family photo shoot. As the photographer, you might need to encourage tender or joyful moments to happen. You might have to coax a shy person into opening up for you. How are you using your personality to keep things running smoothly and openly during a shoot?

In this video, Pye shares his big secret for getting the perfect shot in 10 seconds. He uses a specific example of pulling the bride and groom from their reception and being able to get some stunning images without taking them away from their party for too long. The key, he says, is pre-lighting.
In this example, Pye and his team spent about 10 minutes setting up the shot and getting it just right before they brought the couple in. They literally had 10 seconds to get it right before the couple was whisked away back to the dance floor. This all comes down to planning and preparation!
What was your favorite tip from these photojournalism tutorials? How are you going to use them to improve your wedding, portrait and commercial (or just for fun) photography? For more tutorials on creating the perfect shot, don't forget to check out our Photography 101 Workshop Videos, where you can watch and learn at your own pace.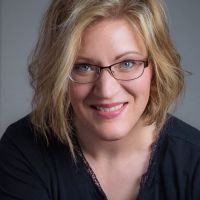 Tanya Goodall Smith
Tanya is the owner of WorkStory Branding Photography in Spokane, WA. Businesses hire her to create story-telling content that sells their high end products and services. She also teachings photographers her unique business model for making serious money as a corporate and personal branding photographer. Find her at
workstoryphotography.com
and
workstoryeducation.com