The future of photography equipment usage is up for debate. There are those who seem to think phone cameras will get so good they'll completely upend the ILC market, and then there are those who think modular, platform sharing type cameras will be the thing.
That all sounds a bit grim, if we're honest; a bit boring. We like trying new things, enjoying the quirks and character of pieces of kit, and then ragging on the quirks and character of others. We'd wager that many of you have the same idea, and hence camera gear rentals serve both as a practical resource to get gear you need but don't own, and to try that which maybe you want to.
Given that, rental house data can provide good insight into what's really wanted by the photographic public, and my friend Zach Sutton, Editor at LensRentals, has compiled and released just that data.
As one of the primary rental houses in the US, LensRentals is in a unique position to provide this data because the breadth and volume of their inventory is so expansive. Looking for common workhorses like the Canon 5D Mark IV and the Sony A7R2 to have back-ups for a wedding? No problem. Looking for the more unusual and dreamy Leica M10 or Canon 200mm f/2L IS? Why not.
So what did photographers demand in 2017? Here's a look:
Most Popular Gear
1 Canon 24-70mm f/2.8L II
2 Canon 70-200mm f/2.8L IS II
3 Canon 5D Mark III
4 Canon 5D Mark IV
5 Sony Alpha a7S II
6 Sony NP-FW50 Battery
7 Canon 50mm f/1.2L
8 Sony FE 24-70mm f/2.8 GM
9 Canon 6D
10 Canon 70-200mm f/2.8L
11 Canon 24-105mm f/4L IS
12 Canon 100mm f/2.8L IS Macro
13 Canon 100-400mm f/4.5-5.6L IS II
14 Canon 85mm f/1.2L II
15 Canon LP-E6N Battery
16 Nikon D750
17 Sennheiser G3 Wireless Mic Kit -Freq A
18 Sony FE 70-200mm f/2.8 GM OSS
19 Canon 35mm f/1.4L II
20 Canon 16-35mm f/2.8L III
Most Popular New Gear 2017
1 Panasonic GH5
2 Sony Alpha a6500
3 Tamron 70-200mm f/2.8 SP Di VC USD G2 2.8 X Power OIS II
4 Sony Alpha a9
5 Fuji X100F
6 Sigma 24-70mm f/2.8 DG OS HSM Art OSS
7 Sony FE 100-400mm f/4.5-5.6 GM OSS
8 Canon 6D Mark II
9 Olympus OM-D E-M1 Mark II Mirrorless
10 Sony FE 16-35mm f/2.8 GM
What Can Be Gleaned
Well, I encourage you all to check out the full blog post on LensRenatals as Zach provides more information that we'll get into here and more reference data, however, we can still see some interesting market moves from this list, and to see how much practicality factors into today's market.
Canon still leads the way both in lenses and in bodies, and that should come as no surprised. For the company with the most marketshare this should be obvious. That the 24-70 and 70-200 2.8 L lenses should be the most popular pieces also go to show that practicality and versatility still reign supreme. A little bit further down, however, things are probably more interesting. We see older bodies like the Canon 5D III renting at the same level as the Mark IV, and in what is the biggest change, Zach tells us Sony has out-sold/rented Nikon for the first time and is slowly but surely encroaching on Canon. Whatever 2018 has in store it makes us eager to and interested to see.
Check out the full blog here.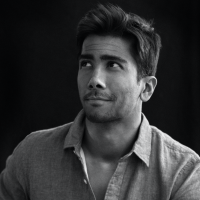 Kishore Sawh
A photographer and writer based in Miami, he can often be found at dog parks, and airports in London and Toronto. He is also a tremendous fan of flossing and the happiest guy around when the company's good.