Oh what a wonderful time of year with all the holiday trimmings; "Presents, a tree, decorations, agents sliding down the chimney…". whether there's a photographer in your life or it's you you're shopping for, the world of photography is littered with a litany of options to the point of being overwhelming. But that's why we're here – to sort the wheat from the chaff for you.
We've had a year to look at, test, play with, and ponder about many of the best  (and worst) photography products available, and we've filtered them all through our collective experience to make the holidays just that little bit easier, better, and more successful by bringing you the best photography gifts regardless of your budget.
This year, we created a comprehensive Holiday Gift Guide that lists the Best Gifts for Photographers in 2020. Click over there for the full list.
In this article, we'll discuss our selections for the price range of $150 and below.
2020 Holiday Gift Guide for Under $150
Below are the 2020 recommended gifts for photographers under $150.
Spider Pro Handstrap v2 – $70 – The SpiderPro Hand Strap v2 is a comfortable camera solution with a Nylon core that "remembers", or conforms to your hand shape and shooting angle after repeated use. The updated v2 design features a wider memory foam interior for better hand support.
Put the logo of your favorite photographer onto a high quality water bottle this holiday season.  After all, staying hydrated is critical for any photographer on the job!  Get 20% Off with coupon code SLRGG (Expires 12/31/20 at midnight, ET).
Visual Flow, a collaboration between SLR Lounge and DVLOP, released a few new packs in 2020. This holiday season, take full advantage of their sales and jump into their system. Their unique system of Lighting Conditions Based Development will make your photo editing more accurate and much faster. Find our more info here.
Enola Gaye Smoke Bombs are fun creative tools for photographers of all skill levels. The Wire Pull Smoke Grenade WP40 lasts 90 Seconds and features a simple pull ring ignition, non-toxic smoke, and a fully biodegradable body.
As more and more content is being created on our smartphones, a good stable phone tripod is becoming a must-have for professional photographers.  This Manfrotto PIXI features a comfortable handgrip, push button locking mechanism for easy setup, and a sleek design. (Check Pricing: Adorama | B&H | Amazon)

A crystal ball is an inexpensive creative prop that can help photographers create interesting and creative imagery.  These are most commonly used by portrait and landscape photographers, but can be creatively used in any genre.
A reflector is one of the first tools any portrait photographer should because of its ability to easily shape natural light.  At under $40, it's a perfect tool for amateur photographers looking to take the next step in their photography.
LensPen Camera Cleaning Kit – $20 – Two things are common among almost all photographers.  First, they need clean gear (and don't clean often enough).  And second, they often misplace their cleaning gear or don't have it handy.  Long story short, all photographers can use an extra cleaning kit.
National Geographic Magazine $19 –  Every photographer would appreciate this classic, iconic magazine that showcases some of the best nature and landscape photography in the world.
Anker PowerCore 10000 PD Redux – $39.99 – Battery life is the beauty and bane of today's photographer. Whether we're on location on a mountain, working from a coffee shop, we'll have a plethora of devices that need power to get you through the end of the day. As the technology and gear changes, so do our power needs and that's why an Anker Battery Pack deserves to be in all of our gear bags.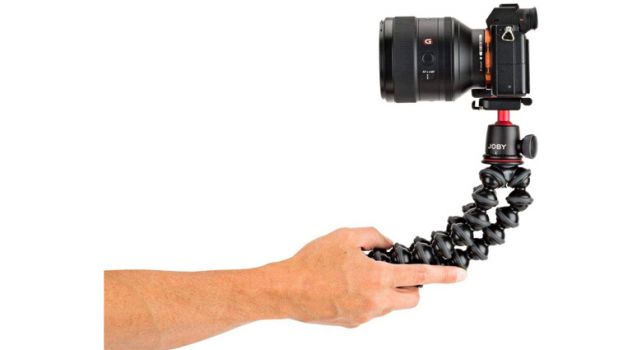 Joby GorillaPod – $50 – Gorilla pods are flexible, portable, and surprisingly sturdy! Capable of supporting everything from your cellphone to a DSLR, these devices are made to last, giving photographers the ability to see things from nearly any perspective.
The Leather Wingman Multitool is a must-have for any photographer on location. Whether it's fixing a light stand or trimming loose ends on a model's wardrobe, this thing will come in handy sooner or later.
Magmod light shaping tools are essential, convenient tools for on-location shooters like wedding and portrait photographers.  This is our recommended system for attaching grids and gels to your flashes, making this a great gift for photographers.  Also check out their full Magbox System.
Turn your pet portrait into a work of art with Crown and Paw Prints.  Hilariously awesome, these are sure to be appreciated by any pet owner.
The DJI OM 4 makes video creation easy and accessible.  Never post a shaky video again with the powerful 3-axis motor.  Tons of other great features include dynamicZoom, Gesture Control, and ActiveTrack.
Fujifilm Instax Mini Link Printer $99.95 – The Fujifilm instant printer bridges the gap between digital and physical prints by making it easy to print photos directly from your phone. Add fun filters and frames to your photos and even print photos from your videos, with a printing speed of just 12 seconds
Luminar AI – $99 – A game changing image editor fully powered by artificial intelligence, Luminar AI makes creating striking photos is fun and surprisingly easy.  Replace skies, add fog and other atmospheric effects, and much more with a few clicks.
Adobe Photography Plan – $119.88/yr – The standard in image editing, Adobe Lightroom and Adobe Photoshop is a must-have for any amateur or professional photographer.  This is a great complementary gift for the photographer who just upgraded from mobile photography to a mirrorless or DSLR system.
See the Full Holiday Guide
Remember, these are just the gifts under $150.  See the full list of the best gifts for photographers in 2020 in the full guide.
---
---
Prior Year Guides
Need more gift ideas?  See our prior year gift guides for this price range below.
---
2018 Under $100 Holiday Gift Guide
Author: David Crewe
Publish Date: 11/16/2018
Peak Design Camera Strap $50
Having been a Peak Design user for years now, I can confirm just how useful and handy their camera straps and accessories are! The SlideLITE Camera Strap can be worn as a sling, shoulder, or full neck strap and comes with removable anchors to connect to your equipment which can support up to 200lbs. I can't imagine anyone ever actually having 200lbs of camera gear strapped to them but the fact that these can support it is VERY reassuring. Get It Here.
There are few things more practical for a photographer than a B&H Gift Card.  With a huge selection, friendly return policies, and free shipping with orders over $100, this is an easy stocking stuffer.
Canon Pixma TS9120 Printer $99
Start printing life's memorable moments at home with the Canon all-in-one TS9120 printer. It will print text and photos as well as copy and scan documents and photos. Designed to be small and attractive to fit in any room of the house, and the Wifi capability means you don't have to be tethered to the computer and the whole family can share this one printer!
If crafting is your thing, the new PIXMA TS9520 is a multifunction, printer scanner copier that now allows for 7×10 for greeting cards, 12×12 for Instagram and scrapbooking and has 45 built-in patterns to create custom papers. See more at Canon's website.  Get It Here.
MUJJO Touchscreen Gloves $49
The weather is getting colder out there, but that doesn't mean we're going to stop needing or wanting to use our phones and touch screen devices. With the new Mujjo Touch Screen Gloves you can keep your hands warm and still take a call at any temperature.
They've perfectly blended in the tech so that it complements the stealthy look of the glove, the fabric is impregnated with a highly conductive treatment before being weaved into a slim, stretchy profile to fit your hand. The glove mimics the conductive properties of the skin, making it touchscreen compatible.
The result is a sophisticated, clean glove that won't let you down when the weather turns. Go forth unto the cold, and do your thing. These gloves have got you covered. Literally.  Get It Here.
Datacolor SPyderCHECKR 24 Color Chart $44
If you're getting into photography or any sort of digital visual arts, we can't stress enough how important it is to ensure your colors are accurate. This was listed in last years gift guide, and we're adding it again just because it's that good. Pair this with the SpyderCUBE Raw Calibration tool for under $100 and get the most out of your images.
Amazon Alexa – $69.99

Any photographer with a studio, whether it's in the garage, warehouse, or office space could use handsfree control of the lights, music, temperature and other "Alexa skills."  Get It Here.
Lets face it, we can never have enough memory cards. It's better to have them and not need, than to need them and not have. Most cameras have dual write slots in them these days and i've always been an advocate of shooting to both slots to ensure you never lose or miss a shot! Currently B&H has a veritable boat-load of these, (and other memory cards styles), on sale so it's worth it for you to have a look and pick up a few for some stocking stuffers!  Get It Here
JPEGmini Photo Optimization Software $89
Get the smallest image file size without compromising quality or changing your workflow. Having used this software myself now for the last 2 years, I can personally attest to just how powerful and incredible this tool is to your digital workflow. Upload images faster, save tons of space on your hard drives, and improve the load times for your website. This software can operate as a standalone or as a plugin connected directly to Adobe Photoshop and Lightroom.  Get It Here
Wyze Cam – $25

Anyone with thousands of dollars in gear should have a security camera. This is one of our favorites because of its simplicity, robust features, and cheap price point.
Moment Lenses for Mobile Phone $89-$99
We've spoke about these in the past and they deserve to be on the list once again. Moment Phone lenses are a great addition to enhance your iPhone's image capabilities, especially with their latest 58mm Tele lens. They've optimized the optics in this lens for the new devices with larger sensors such as the iPhone XS, Samsung Note 9, and Google Pixel 3. They also have a variety of Macro, Wide, Fisheye and Tele lenses and accessories available.  Get It Here
Camera Lens Coffee Mugs $18
No camera bag is complete without at least one coffee mug made to look like a lens. Shown here is a Canon, but you can find these in nearly any brand/manufacturer out there usually for under $20 and they always make an appreciated gift for your photographer friends out there. You only get one shot at the first coffee of the day, make it a "photo-finish."  Get It Here
Atmosphere Aerosol $12
Every creative I've met that's used this "portable smoke machine" has done nothing but sing it's praise. Adding a touch of smoke or fog to your setting can be just the thing your image needs for that dramatic flare and finishing touch. While smoke machines are ideal, they are big, bulky, (sometimes) messy, and expensive. Whereas the Atmosphere Aerosol runs a price tag of under $12 per can. You can even find these in bulk for a better deal.  Get It Here
Moleskin Planner $22
Keep your appointments, ideas, designs, and diagrams handy and organized with this classic Moleskin Planner / Workbook. They are available in a variety of hardcover or softcover & colors to suit your preferences and are great for keeping yourself on track with your daily / weekly / monthly appointments and goals! You can find these in hardcover from $18-$22. Get It Here
Lumecube with Smartphone Mount $99
Lumecube is another item that's made it into this years holiday gift guide because it packs a ton of light into a small and durable package. Completely controlled by Bluetooth, it can be used as a continuous light for video or a strobe for your flash photography needs. Waterproof, mountable, and a long battery life; this devices is an outdoor and adventure photographers must have.  Get It Here
Anker PowerCore 2-Port Power Pack $49
Battery life is the beauty and bane of today's photographer. Whether we're on location on a mountain, working from a coffee shop, or hours deep into a wedding, we'll have a plethora of devices that need power to get you through the end of the day. As the technology and gear changes, so do our power needs. That's why the Anker 20,000mAH power pack deserves to be in all of our gear bags.  Get It Here
Disposable Film Cameras $10
Film is a fun way to spark extra creativity back into your photographic life, and what better way than with a cheap single use camera that's also weather proof?! Disposable cameras like this can be a lot of fun for the creative on your shopping list as not only is it ideal for scenarios where you'd like to shoot film, but don't want to risk your expensive, (and possibly rare), cameras like on a boat or in new/unfamiliar territory. Not to mention the fun you can have with these in a party environment like a wedding.  Get It Here
Fujifilm Instax Wide 300 $92
We've mentioned the Fujifilm Instax Mini cameras in the past but this year we felt it's time to show the Wide format cameras some attention. With this combo you can get the Fujifilm Wide 300 camera with 2 packs of instant film for just $92 dollars. This, (and the mini 9 versions), are a guaranteed hit at any social gathering and even corporate environments. These cameras are great for the professional photographer, OR just a fun gift for anyone on your list this year.
JBL Flip 4 Wireless Portable Speaker $80
Not every gift has to be a camera or camera related for the creatives you're shopping for. As most photographers will tell you, no studio session is complete without some tunes playing to get both you and your subjects in the "zone" to create something special. These bluetooth enabled speakers can produce 16W of audio power and provide the much needed mood enhancement for your photoshoot session. Pair this with a Spotify Premium Subscription for an extra surprise and unlock unlimited hours of entertainment.  Get It Here

Need more gift ideas? B&H has a full list of holiday recommendations under $50!  See more Info Here
---
---
2017 Holiday Gift Guide for $100 and Under
Author: David Crewe
Publication Date: 11/19/2019
Below is the Holiday gift guide for 2017.
Polaroid Originals OneStep2 Instant Film Camera $99
Based on the original Polaroid OneStep from 1977, the OneStep2 from Polaroid Originals is a contemporary take on the classic instant film camera. Designed to be simple and easy to use, this camera accepts both i-Type and 600 instant films to produce 3.1 x 3.1″ prints, and has true point and shoot functionality. The recognizable form factor of the camera recalls its predecessor, but has an updated white polycarbonate shell with an integrated optical viewfinder, built-in flash, self-timer function, and a familiar bright red shutter release. The fixed 106mm lens offers a comfortable field of view for everyday shooting. Get it here.
Affinity Photo (Desktop + iPad)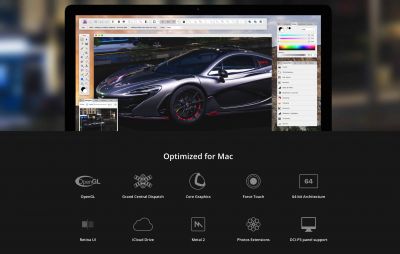 Affinity Photo both for desktop and iPad are what we think are the breakout apps of the past year. If you've ever wanted a Photoshop alternative this is it. It's professional whilst solving the UX issues of Photoshop, and the mobile version on iPad is the most robust of its type and essentially is 90% of the desktop version. These are full-fledged pieces of software and many of the SLR Lounge staff have adopted them into their workflow. In addition their price points are significantly better than Photoshop's coming in at $49.99 for the desktop and only $19.99 for the iPad app. We highly recommend and would make a brilliant gift for any budding or established photographer.  Get them here.
Nifty Fifty – A Fast 50mm Lens
There are few lenses if any that have reached the same level of reverence as the fast 50mm, and for good reason. They are small, with a 1.8 aperture they are fast and bright, and usually very sharp. While the nifty-fifty lenses from Nikon and Canon are just a nudge over $100 and are the ones we typically recommend, for those starting out, the Yongnuo varieties are hard to argue with for the price. For any beginner it will likely become one of their favorite pieces of kit.
Atmosphere Aerosol $12
We've sung the virtues of this 'smoke machine in a can' for some time now, and will continue to do so. When it comes time to add a particular amount of flare or drama to a scene, adding a big of 'fog' to the environment can change the entire dynamic of something bland, into something special, but fog machines can be expensive, and certianly cumbersome. Atmosphere Aerosol dispels with the inconvenience and cost to bring a lightweight solution that's easy to use, and truly effective. Right now you can buy 3 cans and get one free.  Get It Here
Moment Lenses For iPhone $89-$99
Moment iPhone lenses are likely your best option for upgrading your iPhone's photo-taking capability as they continuously rank right up top. There are currently an assortment of lenses in production that will fit most iPhones including the iPhoneX: Macro, Wide, Tele, Superfish, and many are new versions that are better in every way. This isn't a lens set you'll find in the gift aisle at a pharmacy, as the results they render are grin-worthy good, and their pricing is better than other high-end phone lens systems. Each can be bought separately so if you really just want to get some portrait length for your phone, well the tele has your name written on it.  Get them Here
FujiFilm Instax Monochrome $12
Last Holiday Season was dominated by Fuji Instax sales, and for good reason. Fuji Instax cameras have become ubiquitous features at all manners of social events, bringing back the instant gratification to tangible photography, and all in a handsome package. Now, there's the new Monochrome variety brining the classic and artistic qualities of black and white photography back to Instant film, and for those of you who may be holding out for a Leica Sofort Instant camera, rest assured your camera will be compatible with FujiFilm. That includes the gorgeous Leica SOFORT.
Fujifilm Instax Mini 70 instant Film Camera $80

It's the ubiquitous instant film camera that's been a massive hit for the past few years and this is the latest version of it. It's both modern and retro, easy to use, and sure to be a hit at any social gathering like a wedding, house party, birthday, or anywhere. If you're unsure what to get the photographer in your life or simply anyone who likes to have fun, the Fuji line of Instax cameras are always a safe and stylish bet. Add a few packs of film and it'll be the thing they use from day one. Oh, and there are numerous colors to choose from.  Get it here.
LumeCube $80
LumeCube is a lot of lighting power packed into a small and durable cube form factor. The flash duration and brightness control is fully adjustable via bluetooth; it can be dimmed, has no recycle time between flashes, and can be used as continuous light, and to top it off it's waterproof, mountable, and durable enough to be the ultimate companion to a GoPro or action cam and pairs with ease with an iPhone or Android. It's probably the most powerful lighting solution to fit in your breast pocket.  Get It Here
USB-C Power Bank RAVPower 26800 PD Charger 26800mAh
Power is critical to life today, and as photographers whether we are traveling from home to Honolulu or car to coffee shop, we'll have with us a myriad of devices that all bow at the mercy of electricity. Each device is more power dependent than the next and 'Sod's Law' dictates we'll need that power when least convenient and least accessible, so a back-up power bank should be a staple in everyone's bag.
This particular model goes now for $79 and with a whopping 26800mAh which can recharge your phone many times over, and many times again, and likewise can charge many cameras and is USB-C compatible so it's able to power up a new MacBook as well.  Get it Here
Datacolor Calibration Tools $49
We've continuously preached the virtues and utter necessity getting as much right in camera as possible, and working with proper exposure and color calibration   in mind. The first thing you should do here is get a Monitor calibrator, but since those are just a little over $100, there are two things you can get to help get the exposure right, and you can get them both for under $100 together! Any photographer looking to be taken seriously would do well to have either or both of these. They make a great gift that anyone can grow with and the already discerning will appreciate.
Peak Design Cuff, Leash & Slide Straps $29+
The Peak Design straps are  deceptively addictive pieces of kit, coming in a simple understated box, they have quickly become some of the favorites around our office and of people the world over. They are built with attention to detail, and their new releases are probably the best adjusters around for any strap. Of course there's the small quick-connect system that can mount to any piece of gear that has a loop or D-ring; from DSLRs to mirrorless to compacts, it can handle them all and hold them should your camera slip from your hands. It functions off Peak Design's quick-release plate and lug, and you can snap your camera into the system and out of it with the push of a very secure button.  There's a strap for any type and size of camera.
Peak Design Field Pouch $39
Peak Design has been changing how we think about camera bags since the introduction of their Everyday Messenger and now their new Everyday line-up, shattering Kickstarer records along the way.
You can rganize your gear by utilizing the interior slip pockets and take advantage of the attachment point for Peak Design's Capture. Keep your pouch in your bigger bag, or use the seatbelt style belt loops to wear on your belt. You can also attach the pouch to any Peak Design strap turning it into a lightweight sling bag. The felt padding provides light protection from everyday use, while the weather-resistant waxed 500D Kodra shell helps safeguard your gear from a sudden change in weather.  Get It Here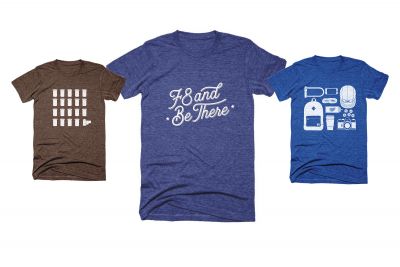 If you're looking for a unique gift for the photographer in your life, that won't cost you an arm and a leg, consider some apparel from this new Philadelphia-based company, Togtees. They have everything from catchy photography phrases to vintage film references – something for all ages and sizes! Check out some of our favorite shirts and accessories and grab some this holiday season for your favorite photographer!
All t-shirts and hoodies come in a breathable cotton meant to wear while on the field or in the comfort of your home while slaving away editing photos. Apparel starts at $14 and ranges to $55 and includes hats, pins, shirts for both men & women, and sweatshirts.
SLR Lounge Premium members receive a special discount with our Togtees partner code listed here! 
2015 Budget Friendly Holiday Gifts Under $50
Now that the madness of Black Friday and Cyber Monday are over, I hope you got a good start on your holiday shopping. But if you're like me, you probably haven't started quite yet and are beginning to panic just a little bit. Last year, I walked into Best Buy on December 23rd and bought something for everyone on my list in one fell swoop (I don't recommend). This year, as with every year, I planned on starting early (in September) and technically, it's still early-ish.
In the last few weeks, we've been publishing our gift guides and, while there are some really great items on those lists, it's not in my budget to spend a ton of money on gifts for all the photographers in my life. I can, however, spend around $25-$50 for my photographer friends and so I've compiled the following gift guide for those that are looking for gifts under $50 as well.
Joby Gorillapod $39.99
This funny looking Gorillapod is a super handy tabletop tripod stand that's surprisingly strong. It can support 6.6lbs of weight, which means your Canon 7D or Nikon D7000 would be just fine attached to it. The flexible legs are great for wrapping around a tree or light stand. I've seen the Gorillapod hold a Speedlite while strapped to a speaker at wedding receptions. It's a versatile tool that fits perfectly in a camera bag and can be used in all sorts of situations. Plus it's only $39.99.
Get the Joby Gorillapod here.
Replica Canon 24-105mm f/4L IS USM Lens Thermo Cup $14.95
A perfect cup for those late night cups of coffee to get your through an editing session, this replica Canon 24-105mm lens thermos cup always gets a double take when I use it. It's insulated and stainless steel, but who cares about those details. It's just a cute cup that photographers will love. They also have other lens sizes and Nikkor lenses as well.
Get yours for $14.95 (and up for other lens replicas) here.
Asilda Store Pins, Patches & Stickers Under $10
When I was younger, I loved to collect little trinkets – be it buttons, stickers, or pins, I proudly displayed my collection on my backpack. Every Saturday, I would wake up early, and my friend and I would work at the Swap Meet with my friend's dad. He sold pins. I'd run my fingers through rows and rows of those pins, carefully straightening them on the corkboard and noting the ones I wanted. My backpack was covered.
The pins at Asilda brings me back to those childhood days of girl scout patches, pins, and stickers all with a photography adventure theme. Two of my favorites are the wedding photographer pin and the Traveler Patch. For under $10, these trinkets would make some great, nostalgic stocking stuffers for any photographer.
See the entire collection here.
Working With Flash With Pye Jirsa [Creative Live Course]
If gifting our foundational Lighting DVDs are not in your budget for that photographer in your life, then the next best thing is Pye's CreativeLive workshop from this year's Photo Week. In the 13 lesson course, Pye teaches on-camera flash bounce techniques that you can use to create 1, 2, and even 3 light setups using simple and inexpensive light modifiers, as well as some basics into off-camera flash. The course is currently on sale from now until December 24th and is only $41!
Pelican 0915 Memory Card Case $17.99
A memory card case isn't the sexiest holiday gift, but it's a necessity as almost every photographer needs one. And if you want the closest thing to sexy for a case, it would have to be a Pelican. This case stores SD, Mini SD, Micro SD Cards in a water resistant, Polycarbonate Resin case and like any Pelican, is pretty much indestructible! It's only $17.99, so you have some extra $$ to throw in a few SD cards while you're at it!
Get the Pelican Memory Card Case here and some memory cards here.
Lightdow LD-160 Ultra High Power Dimmable 160 LED Bulb Video Light $29.97
This little light packs a powerful punch and is one of those unsung heroes in my photography bag. I can't tell you how many times this LED video light has saved me while trying to focus during a dark reception or night time portraits. It's also a great little light for when you're digging in the bottom of your bag for those extra batteries at the end of the night. The light is dimmable, pops onto my hot shoe, and comes with filters.
Cordito $45
If you're an iPhone user, then in addition to your headphones and actual phone, you have to carry your charger with you everywhere you go (who feels my pain?!) This makes a tangled mess in my purse/laptop case no matter how well I roll it up and being of a Type A persuasion, I can't handle messes. This leather case has slots to hold your phone's cords, chargers, and small accessories and rolls up like a cute little burrito so you have all your neccesary cords in one neatly packaged case.
Get yours and one for a friend on Photojojo here.
Wood Calendar From Artifact Uprising $29.99
Everyone needs a calendar, so why not give your friend a calendar with your images on it? Everything that Artifact Uprising offers is beautiful. I was able to touch the papers and products at a recent trade show and myself (plus most of the writing team) will vouch for the beauty and quality of these products. Even Oprah picked one of AU's products as one of her Favorite Things of 2015 list. And who can argue with Oprah?
Get your custom calendar here.
Sticky9 Instagram Magnets From $15.99
If you don't have Instagram, you're not a real photographer…I kid, I kid. But seriously, lots of people have Instagram and lots of people love Instagram (me included). I ordered a set of these magnets for fun and now I want to cover my fridge with my IG pictures.
Get your set of nine here.
Hopefully, you got a few ideas so you can knock a few names off your Christmas list. Now, I'm off to work on my own list. Comment below with more ideas and links of your favorite under $50 gift ideas!
Be sure to check out our other gift guides:
2013 Under $100 Holiday Gift Guide for Photographers
Shopping for a photographer or videographer this time of year can be a little tough, especially if you are on a limited budget, as we all know these are very expensive hobbies/professions.
To help you out we have compiled a list of 5 items that would make for great gifts that are $100 or less. These are items that could be useful as stocking stuffers or as a primary gift for the photo/video guru in your life.
5 Gifts For Photographers and Videographers Under $100
Rode VideoMic Go – This is a great gift idea for anyone that is interested in upping the quality of their audio, and by extension their video. The Rode VideoMic Go is Rode's latest offering and is targeted towards people who need an easy no nonsense microphone that is capable of capturing quality audio. 
Revolve Camera Dolly Basic – This is another great gift idea for those of you with videographers or young filmmakers to buy for. The Revolve Camera Dolly is more than your standard table dolly, it also comes with special brackets that allow you to turn any PVC pipe into a fully functioning slider. 
ExpoDisc 2 – This is the perfect gift for any photographer that is looking to improve the accuracy of their white balance and exposure while out on location. The ExpoDisc 2 is a quick and cheap way to do that and be confident in the results. 
Snug-It Pro Camera Covers – Here is another gift idea that you may not have thought of. These devices are like those cases you buy for your phone or tablet to protect them – only it protects a camera. Protecting your camera is a huge concern for photographers, and these are a cheap and easy way to improve the protection of your most valuable piece of gear.
X-Rite ColorChecker Passport – Getting your color correct is a huge concern for photographers in most niches. Getting perfect color is easier than ever with the X-rite color checker passport, a device that create a custom import profile for your camera to use with lightroom so you get perfect color ever time.
Hopefully these are a few options that you may be able to afford or maybe they gave you a an idea for another gift along these lines. If you are looking for other great gift ideas or just good deals check out our Daily Deals Report posts for great deals that are currently available on amazing gear.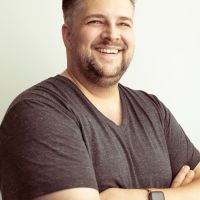 David J. Crewe
David J. Crewe is a full-time commercial photographer and Senior Editor with SLR Lounge. Based out of both Southern California & Las Vegas, Nevada. View his work and blog:
DavidJCrewe.com
Follow his Instagram:
@DavidJCrewe