Rounding out the end of the year always brings new tech, new unveilings just in time for the season generally associated with 'presents'. There's no surprise there, but perhaps more than ever before we are living in a world of 'Top Trumps' with gear, and these days it seems each new camera that comes out has some soundbite of a measure worthy of a headline – in most cases it's a DXO score.
In the past few weeks alone we've seen DXO revamp their Mobile Phone camera system and the iPhone 8 come out only to be rapidly outdone by the Pixel 2, and now that must play second fiddle to Apple's iPhone X which has just taken a rating of 101.
DxO's new testing methodology revolves around the following:
A new zoom sub-score that is based on extensive testing at multiple focal lengths
A new bokeh sub-score based on lab and outdoor testing
Low-light testing down to 1 Lux
Motion-based test scenes for more accurate evaluation of camera performance and processing techniques in real-world situations
In these areas Apple's flagship phone has exceeded the rest, and for those who care (and you should), the dynamic range of the iPhone X also outdoes its competitors. This matters especially as we move into a world of HDR, which is an area Apple is far better ready for than its competitors.
Apple has, form early on, paid attention to color space and management, and on the iPhone 7 and up their screens are far more accurately managed than the sot of 'your best guess' approach of Android systems. To photographers this matters, especially if you like natural looking images.
The iPhone X has the ability to view in 'Full HDR' and images taken in the new HEIF format can be viewed as such, which will make the images captured look that much better on that pretty screen.
Perhaps it is little surprise that the first iPhone to break the thou$and dollar barrier should be the best performer, but it's nice to see the focus. Make no mistake, the iPhone X is a differentiator for Apple, and a breach into a new approach to mobile experience. We're just glad to see the camera remains very central to that.
Check out the full review here.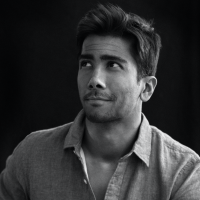 Kishore Sawh
A photographer and writer based in Miami, he can often be found at dog parks, and airports in London and Toronto. He is also a tremendous fan of flossing and the happiest guy around when the company's good.