Sony has unveiled a new flagship wireless flash for E-mount that's equipped with a 2.4 GHz Radio Transceiver, long range control up to about 98′ that doesn't rely on line-of-sight, has a guide number of 60 with over 220 shot capacity and it's called the HVL-F60RM.
Sony's flash options for the E-mount haven't been as adept as those from Canon and Nikon, but with this new model that's changed. The HVL-F60RM is a significant upgrade from the HVL-F45RM with it's guide number of 45 and significantly less functionality, but it's also not to be confused with, and a step above the HVL-F60M for A-Mount, as the A-mount variety does not come with a built in radio transmitter. It should be noted here, however, that the new HVL-F60RM can be used with the A-mount without flash assist.
With the HVL-F60RM, Sony is clearly aiming at the wedding professional, and have made certain to address concerns like recycle time, and shot capacity, even if some of those do come at the cost of a caveat.
With the right batteries the HVL-F60RM will do north of 220 shots with a recycle time of 1.7 seconds, which is a critically improved number from previous generations made possible in part due to better heat management. However, with the additional battery pack, the FA-EBA1, the HVL-F60RM will triple that shot count to around 660, and perhaps more importantly, reduce the recycle time to a whopping 0.6 seconds, making high-speed continuous flash shooting a possibility. Additionally, the unit supports control of up to 15 flashes in 5 groups.
That performance, however, comes at a not insignificant cost. At $599, the HVL-F60RM is priced the same as Nikon's flagship SB-5000 (with which it's quite similar in spec, though more powerful than the Nikon), and $20 north of Canon's flagship Speedlite 600EX II-RT, but in order to pull the extra 'mileage and speed' out of it you have to tag on an additional $250 USD. Still, the option is there and even without the battery pack it's more powerful than its contemporaries.
AF Assist
However, what seems to be catching much attention is that Sony has chosen to omit the AF assist beam on the the new HVL-F60RM, but equip the new flash with a series of LEDs, which we are led to believe is the AF illuminator. Either way, I'm not entirely sure what the fuss is all about.
We know that mirrorless cameras deal with flash and focusing very differently than DSLRs, and part of that is because the autofocus module is on-sensor and thus handles light differently, so we can't expect the same kind of behavior. But even if the question arises or not, another begs to be asked:
With new Sony cameras being able to focus down to -4EV, does this really matter?
In my experience shooting Sony alpha cameras with an on-camera flash, AF assist beams haven't been that commonly triggered and yet the focusing capability has been very strong, which leads me to believe the LEDs on the new HVL-F60RM are there for truly truly demanding scenarios past -4EV.
Is this a perfect flash? Hard to say, and it's pricey with the battery pack, but without it it's in line with offerings from Nikon and Canon, and what's ever perfect? Is it a powerful unit that wedding photographers can use? Absolutely.
Pre Order here: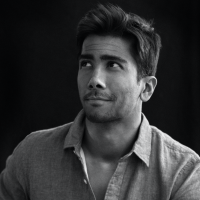 Kishore Sawh
A photographer and writer based in Miami, he can often be found at dog parks, and airports in London and Toronto. He is also a tremendous fan of flossing and the happiest guy around when the company's good.