n our field, gear matters, and you'd have to have a bank balance bigger than your bank account number for you to acquire all you likely would want when the whim takes you. However, if you keep your ear to the ground like we do, you come about the best photography deals currently on the market, and within our Deal Dashes, we share them with you:
Sony has just successfully wrapped up their Kando Trip 2.0, and with that has come yet another wave of ignited interest in the mirrorless leader. While they haven't publicized it, it is probably a good time to point out that at the moment there are some straight-up Sony rebates on some of their top gear, like the A9, A7Rii, 85mm primes, and every useful accessories like the vertical battery grips for the A9, A7riii, A7iii, A7Rii, and so on. And keep in mind, just because the A9 and A7Riii are out and are marked upgrades from the odler models, doesn't mean those models are any less valuable, as they currently provide even more value. Check out what's on deck, below:
Right now there are a host of great rebates on Sony camera equipment, including the a7RII, A7Sii, and the Sony a9. Those three steal the show, with savings of $400, $200, and $300 respectively – and there are packages where you can save $900.
Here's a list of some of the standout deals we recommend:
Sony FE 70-200mm f/4 G OSS Lens
Sony VG-C3EM Vertical Grip (For A7RIII, A7iii, A9)
Sony A-Mount to E-Mount Lens Adapter
Sony Vertical Battery Grip for a7 II, a7R II, and a7S II
Sony Alpha a7R II Mirrorless Digital Camera with 24-70mm f/4 Lens and Storage Kit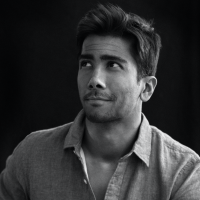 Kishore Sawh
A photographer and writer based in Miami, he can often be found at dog parks, and airports in London and Toronto. He is also a tremendous fan of flossing and the happiest guy around when the company's good.