We're bringing you our next artist feature from the July winners of SLR Lounge Awards! These articles are meant to give the photography community insight on how our award winners created their business, grew their portfolio, and achieved excellence in the industry.
Matt Gruber, an award-winning wedding photographer based in Philadelphia, entered multiple award-winning images into our Awards submissions, earning two Apex Awards in the Wedding Portraiture category, as well as an Ascent Award in the Photojournalism category. Let's take a glimpse into his creative process and learn what tools and ideas have inspired him along the way.
How did you establish and define your style?
For years all I shot was natural light- mainly because I was scared of flash. When I eventually started messing around with different light sources, my work and creativity started improving. Over the past few years I think I've gotten a lot closer to where I want to be in regards to my style. I definitely think it leans towards the "vibrant and contrasty" style, but I enjoy putting my on spin on things. I don't feel confined to taking just dramatic portraits, or focusing heavily on moments over posed portraits; I like to mix it up and do my best to capture whatever the client wants in the most authentic way I can.
Now that you are established, what is the key to your ongoing success?
From a business perspective: After almost 10 years and hundreds of weddings, I still get paranoid that I'll never book another client again for the rest of my career. I use that as motivation to never slack, and focus on creating the best experience for each client I have.
From a photography perspective: I'm not afraid to be different. If a potential client looks at 10 websites, I want to be the one that stands out.
Do you have a preferred social media platform for marketing purposes? If so, what's one tip you would give to others for more effective social media marketing?
Instagram has won me over the past year or two with it's beauty and simplicity. My tip would be to figure out who you are talking and marketing to on social media. Your ideal client probably doesn't care what lens you used, or whatever technical term you throw out there- focus on them.
What is your favorite lighting accessory?
Definitely anything MagMod makes. It's truly changed the way I shoot. I'm big on efficiency; I don't like wasting a couple's time on their wedding while I'm spending 10 minutes setting up different stands and modifiers. If I can go from taking an intricately lit shot with grids and gels to a more evenly lit shot with a sphere or two in seconds- it just makes everything easier.
Describe your editing workflow.
Once again, I'm big on efficiency. I use Photo Mechanic to cull because it's so ridiculously fast. After that, I import everything into Lightroom. I have a preset that I created of basic edits that will work with every image. From there I go back through and fine-tune things, and make any major edits if needed.
How are you constantly evolving and pushing forward your style and quality?
I'm always trying to figure out ways to be creative, without sacrificing genuineness. I often feel like I can capture an amazing reaction or moment, but the composition or lighting isn't good. Other times I create some epic scene, at the expense of a great reaction or moment. My goal is to get all of those things together, and each wedding I think I'm getting closer to that.
See more of Matt's work on his Website & Instagram and view our latest SLR Lounge Award Winners here!  Don't forget to submit your images before September 30th  to be considered for our September 2017 Award Winners!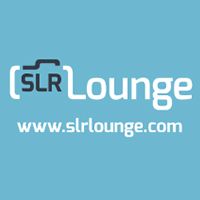 SLR Lounge Official
Articles by SLR Lounge Official are created by multiple authors. They represent official announcements by SLR Lounge.