For the past couple of weeks, I've had the opportunity to test the Sigma 40mm 1.4 Art lens. After capturing a full wedding and thousands of shots, I have some thoughts on this unique—albeit strange—lens. It's a sharp lens that produces interesting, beautiful images, but it's also very large and extremely heavy for a prime lens, and the autofocus is not entirely dependable.
Specs
Aperture: f/1.4-f/16
Design: 16 Elements in 12 Groups
Diaphragm Blades: 9 rounded
Filter size: 82mm
Dimensions: 3.46 x 5.16″
Weight: 2.6 lb
Price: $1,399
[Check Current Prices Here: B&H | Amazon | ADORAMA]
Design
The Sigma 40mm 1.4 Art looks and feels like every other lens in the Art line. It is a beautiful jet black with a cold metallic feel. The design is minimalistic and elegant. The focus ring is large and smooth and the barrell sports only one switch, the AF/MF toggle. My only complaint about the design is the size. It's larger than any other prime lens I've ever used. It feels more like a small 70-200 than a prime lens. Additionally, it was so heavy that, despite wanting to use it during the dancing at the wedding reception I shot, I had to take it off. My back and wrist just couldn't take the weight anymore. I'm used to heavy lenses, but this one became unusable after a while and that is disappointing, because I loved the images it was producing.
Image Quality
The lens takes excellent photos that are sharp, beautiful, and interesting. At f/1.4 the lens is tack sharp. There's a cinematic quality to the photos it produces that's hard to describe with words. Simply stated, they have dimension and character. Color fringing and chromatic aberration  were very minimal, even at f/1.4. Also, because this is a 40mm lens, it has very little distortion. The 40mm is a very unique focal length that produces a look that will leave viewers both bewildered and intrigued.
Bokeh
Is there an f/1.4 lens these days that doesn't produce gorgeous bokeh? I don't know for sure, but the 40mm 1.4 Art doesn't disappoint. It produces images with creamy out of focus elements and round bokeh balls. What more could  a person want?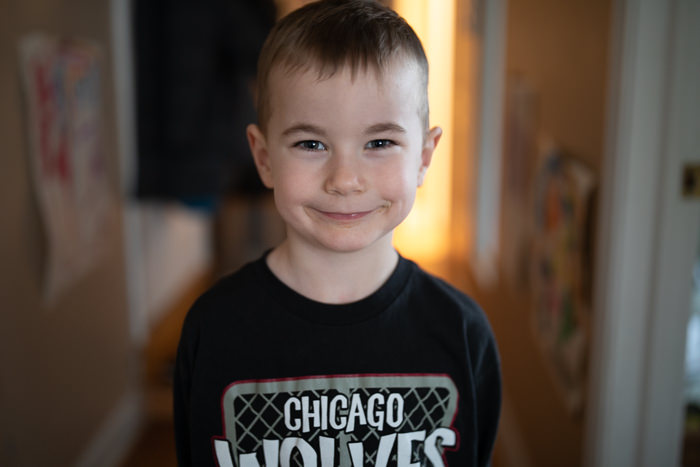 Focusing
The focusing on the Sigma 40 1.4 Art is where I had some concerns. When using the 40mm Art during a wedding ceremony, there were moments where it would hunt for focus for far too long. This happened quite a few times until eventually I kept experiencing moments where it wouldn't even hunt for focus. It just wouldn't focus at all. I decided I needed to take the lens off my camera and opted for a different lens to cover the rest of the ceremony, lest I miss an important moment. This is not an experience I've ever had with a lens before, much less a Sigma lens. Since the wedding, I've continued to experience somewhat slow focusing and just plain sticking a few times. I'm not sure if there is something wrong with the copy I'm testing, but it was certainly an issue that would prevent me from using it during a high-pressure moment again.
Who is this lens for?
The Sigma 40mm Art lens, I am told by the folks at Sigma, was designed with cinematographers in mind. Since I know less about cinema than I do about quantum physics, I'll take their word for it. For photographers, this lens is a unique focal length. It's not quite wide enough for most landscape or street photographers, and it's not quite close enough for portraits. I think this is a good lens for wedding photographers or anyone looking for a unique focal length, great sharpness, and beautiful bokeh. But due to its slow and perhaps glitchy auto-focus, I wouldn't recommend it for sports photographers, or anyone taking must-capture photos.
Conclusion
The Sigma 1.4 Art lens is a bit of an anomaly. It's a lens that I really enjoyed for its optics, but in terms of focus speed and reliability, it didn't measure up. It's also a focal length that I found myself wondering if I needed. With a 24, a 35, and a 50mm in my bag, I just couldn't figure out what I'd do with a 40mm that is also very big and heavy. In the end, it's a unique lens that is optically excellent and it deserves a try if you're looking for something different.
Sample Images