All photos except the Evolution Roller by Joe Gunawan | fotosiamo.com for SLRLounge.com

A proper storage and transport unit is essential for any photographers who are looking to carry multiple lenses and accessories such as flash, filter, flash triggers, and battery grips. While you can go be pretty minimalistic with just a satchel bag or messenger bag like the UNDFIND One Bags, if you're on the job, or if you're a want to have all your essentials with you, then I highly recommend the Tamrac Evolution backpacks. Today, I'm reviewing the largest of the non-rolling Evolution line, the Tamrac 5789 Evolution 9.

The Specs
Here are the specs from B&H Photo Video:

Triple Access System
The Triple Access System allows access to gear through either side door when the pack is still worn over one shoulder or through the front panel when the pack is removed
Convert to a Sling Pack
To convert to a sling pack, simply cross-connect a single shoulder strap (red to red for carrying on the right shoulder or blue to blue for carrying on the left shoulder). The other shoulder strap is easily tucked away in Tamrac's Tuck-A-Way harness system
Internal Dimensions
Internal Top: 10.0 x 6.5 x 8.25″ (25.0 x 17.0 x 21cm)
Internal Bottom: 11.0 x 6.5 x 10.0″ (28.0 x 17.0 x 25cm)
Foam-Padded Computer Pocket
In back, a completely foam-padded laptop pocket holds most 17.3″ screen laptops and others up to 17.5 x 11.0 x 1.5″ (44.5 x 27.9 x 3.8cm) in size
Foam-Padded Top Compartment
A large foam-padded top compartment provides storage for a light jacket, lunch, or other photo accessories. A mesh pocket in the back keeps small accessories separate and secure, while a Windowpane-Mesh pocket on the inside door panel holds additional small items
QuickClip Tripod Attachment System
A tripod is cradled (centered and balanced) securely with Tamrac's QuickClip tripod attachment system while the lower Tripod Foot Pocket holds two tripod legs secure
Side Pockets and Rain Cover
Each side has a zipper-closing pocket for accessories like a phone or iPod. The right pocket contains a removable rain cover, which can be slipped over the pack during extreme weather
Carry-On Form Factor
FAA and airline carry-on specifications are subject to change without notice, please check with your airline before designating this case as a carry-on item. Most airlines require carry-on items to have an external linear measurement that is equal to or less than 45″ (1.1 m). The external dimensions of this bag add up to 43.5″ (110.5 cm)
The Storage
Versatility is a great way to describe this backpack. There are tons of pockets and storage, particularly the day pack compartment on the top half of the backpack and the laptop compartment on the top/back side. I can easily put my 15″ laptop in the back and there is a lot of room up top.




And here is all the items I have in the top compartment. The zippered flap also has a wide see-through zippered pocket that you can put even more little items.



Each sides of the backpack have two openings. In the higher, smaller flap I keep my memory card holder and speedlight gel filters on one side, and the backpack rain cover and lenspen on the other side. The lower, larger flaps gives me side access to the main camera compartment, in case I want to grab another lens or camera without having to put the backpack down. That big white object on the lefthand side is the Graslon Prodigy Dome and Flat speedlight modifier that I did a review on.


The main camera compartment is easily configurable and for all the items that I put in there for my mu4/3 set up, it sure does swallow a lot of gear.
Along the top, I have a Metz 50 AF-1 speedlight and a pair of Lensbaby lenses. Behind those Lensbaby is an AA/AAA battery case and a roll of 1/2″ wide gaffer tape. You can put a 24-70mm full frame lens in its place of the Lensbaby, battery case, and gaffer tape. In the middle row is my cell phone charger (you can put a battery charger here) and a Canon 5D mkIII body since I'm using my Panasonic GH2 to take these photo. In the bottom row is a set of wireless Cactus v5 triggers and Paul Buff CyberCommander, and three mu4/3 primes – the Panasonic-Leica 25mm f/1.4, Panasonic 20mm f/1.7, and the Olympus 45mm f/1.8. You can easily put in a full frame 50 or 85mm prime lens here, too.
If you want to have a 70-200mm f/2.8 lens in here, you just have to take out the Graslon modifier and the middle row divider, and have the lens and camera attached together through the left side and into the middle row.
The big flap that closes the compartment also has its own zippered see-through pocket to put even more little items!



Here is everything I have inside this compartment, including the GH2 (photo taken with the 5D mkIII).



There is also a tripod holder down the center. It holds my awesome and highly recommended Vanguard Alta Pro 284CT Tripod & BBH-200 Ballhead pretty well, although the tripod foot holder is a bit small.



Towards the back, we have two backpack straps that can be used as a traditional backpack straps, or converted to either a left or right sling. It's fairly easy to convert, but since this is a rather large backpack, I don't find the sling particularly comfortable. In fact, one of the cons that I have with the straps is that the foam and fabric material simply does not match up with the rest of the backpack. They don't feel that great, are rather cheap looking, and are only fairly good in terms of comfort. But the straps do have chest strap and a belt strap to spread the weight around and have more security. Plus the part of the backpack that lays against your back is comfortable and fairly breathable.

The Pros and Cons
So all in all, this bag holds a lot of stuff. But what about the details? Well, here are some things that I wish they can improve on:
The top compartment is large, but I wish they provide adjustable dividers so things don't fly around. I put in small boxes in there as a quick fix. Also, the back net pocket is spacious but is also a bit loose, so items in it kinda jumbles around unless you pack it full of stuff. The side walls could benefit from metal loops, too. It's little things like these that can make an already generous space even more useful and organized.
The big side flaps, instead of having several velcro pockets, should more net pockets just like the smaller side flaps
As mentioned before the material of the straps can seriously be upgraded. This is a big, relatively heavy backpack at full capacity, so the more comfort, the better. Memory foam would be great. Same thing goes with the top handle. Feels pk, could be better.

And now here are the things that I like:
Lots of room everywhere and you can really be pretty efficient in using the spaces. There are just enough dividers and ample velcro holding to customize it anyway you want.
Except for the straps, the material are actually pretty darn good. The zippers don't catch and are good quality even though they are not YKK zippers. I've had various bumps on the fabric and there are no visible buffing or tearing anywhere.
Despite its load capability, the bag seems to handle the load very well and nicely balanced. I'm surprised that I'm not as tired as I would be with so much items in my bag. On top of that, the backpack holds it shape well.
Despite its size, the backpack should fall just under the airport carry-on guidelines. The smaller Evolution backpacks should have no problem making it through. This really makes it the ultimate all-in-one travelling backpack. There is enough room for your gear, jacket, and food for a day's outing. And yes, I've gone hiking with it.
Conclusion
There is really a lot to like about this bag and it has become my full-time go-to backpack for work and when I want or need everything. Lots of spaces, pockets, and flexibility. Great material on most of the backpack. Nicely balanced and efficient shape.
Best of all, if you feel that the Tamrac Evolution 9 is too big, there are two smaller sizes, the Tamrac 5788 Evolution 8 and the even smaller Tamrac 5786 Evolution 6. There is even a rolling version of the Evolution, which is the Tamrac 5797 Evolution Speed Roller Backpack. That last version, however, does not have side access to the main compartment, just larger side pockets.


All in all,I highly recommend the Tamrac Evolution backpacks!

Prices and spec comparisons
Exterior Dimensions: 13.0 x 11.0 x 19.5″ (33.0 x 28.0 x 50cm) (WxDxH)
Internal Top Compartment: 10.0 x 6.5 x 8.25″ (25.0 x 17.0 x 21cm)
Internal Bottom Compartment: 11.0 x 6.5 x 10.0″ (28.0 x 17.0 x 25cm)
Weight: 5 lb (2.3kg)
Exterior Dimensions: 12.5 x 8.75 x 19″ (32 x 22 x 48cm) (WxDxH)
Internal Top Compartment: 10.0 x 5.75 x 7.5″ (25 x 15 x 19cm)
Internal Bottom Compartment: 11 x 6.0 x 9.75″ (28 x 15 x 25cm)
Weight: 4.0 lbs, 12 oz (2.17kg)
Exterior Dimensions: 10 x 7.5 x 16.75 (25 x 19 x 43cm) (WxDxH)
Internal Top Compartment: 8.0 x 5.5 x 7.0″ (20 x 14 x 18cm)
Internal Bottom Compartment: 9.0 x 5.5 x 8.5″ (23 x 14 x 22cm)
Weight: 3.0 lbs, 10 oz (1.64kg)

Tamrac Evolution Speed Roller – $379.95
Exterior Dimensions: 14.0 x 9.0 x 21.0″ (35.6 x 22.9 x 53.3 cm) (WxDxH)
Internal Top Compartment: 12.0 x 5.5 x 9.5″ (30.5 x 14.0 x 24.1 cm)
Internal Bottom Compartment:12.0 x 6.0 x 9.0″ (30.5 x 15.2 x 22.9 cm)
Weight: 7 lb 13 oz (3.5 kg)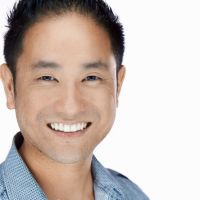 fotosiamo
Joe is a fashion and commercial photographer based in Los Angeles, CA. He blends creativity and edge with a strong style of lighting and emotion in his photographs.