A camera strap is typically a simple thing, but there is beauty in simplicity. Handmade leather camera strap manufacturer Rubington, founded by two commercial photographers, has only two product lines at the moment, the Rado for DSLR cameras and the thinner Signum for mirrorless, but sometimes less is more and both lines are available in an array of colors. For review, I received a classic black strap, named "Carbon" in the lineup, in the Rado model.
The brand's attention to detail and style is evinced as soon as you receive one of their straps in the mail. They ship their straps in a box stamped with their logo, and when you open it you'll find your strap enclosed in a fabric bag which bears the same. The strap came rolled in a nice little coil with a handwritten inspection tag and a leather sample attached.
This strap is made from top-grain leather with an exterior of 'floater' leather and an interior of nubuck, which is velvety soft on the side that potentially comes into contact with skin.
The strap is not adjustable, but I found the length to be perfect on my 5'3" frame, leaving my camera perched steadily and comfortably on my hip. It felt very intentional in the way it fit, though photographers of different sizes will obviously have different opinions on the fixed length.
Rubington's website FAQ states that they do take custom orders, so if you're really tall or small, that's an option for a strap that fits well. I found the standard size to feel tailored to me, and it has been comfortable to use for extended periods with fairly heavy gear (a 5D Mark II and 24-70mm f/2.8L II) and feels durable. Aesthetically, no babying is required to keep it looking nice.
A unique feature of Rubington's straps, and also my favorite, is the 'Rubi-Loop' quick release connectors. The typical camera strap requires an intricate pattern of under and over, finessing around plastic pieces to be held in place with tension. I dislike these for numerous reasons, mostly because they're fiddly and annoying to attach and I have had them come undone on me, thankfully while a camera was firmly in my grasp.
The Rubi-Loop is a system where the ends that attach are held to the main section of the strap with a sturdy YKK® plastic clip. To attach it, you unclip the loop from the strap, insert it through the place where it attaches to the camera body, and pull the buckle through the loop created at the connection point. From there, you reattach the strap via the buckles on both sides of the camera. It's easy and feels strong and secure. If that process was hard to picture, you can watch this short video from Rubington's YouTube channel:
The price is a little on the steep side at $129.95 USD for the Rado and $119.95 USD for the Signum, but it's pretty will in line with competitors offering similar products and the strap is well-made and feels like it should last a long time. They are handmade in the United States and as a company, Rubington has a commendable commitment to sustainability.
From their site:
"We are committed to environmentally sustainable business practices at all stages – making the right choices to protect the future. We support the preservation of resources, ensuring our products, packaging and operations are safe for both our consumers and the environment.
We also take great pleasure to be working with like-minded partners such as our two important suppliers; YKK® International and Dani Leather USA – both companies actively engaged in environmental protection in all their operations worldwide."
With all of this taken into account, the price seems justified. They do come with a 2-year warranty against manufacturer defects. In all, the brand seems to have integrity and ethics while making quality products, so in my book that makes them worth a look if you're in the market for a leather strap. Check them out here.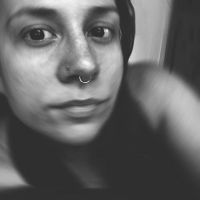 Holly Roa
Seattle based photographer with a side of videography, specializing in work involving animals, but basically a Jill of all trades. Instagram:
@HJRphotos