In June of 2017, shortly after celebrating their 20th anniversary, Lexar, a pillar of the photographic storage world, with its CF cards probably the ubiquitous cards found in pro user's bags, announced it was bringing the curtain down.
Jay Hawkins, then-consumer products group vice president at Lexar's Parent company, Micron Technology Inc., put out a brief and to-the-point statement announcing the decision, and among the thank you's and and explanations of adjusting focus to be more for enterprise, he left a glimmer of hope when he said, and I quote:
"Micron is exploring opportunities to sell all or part of the Lexar business."
That was what most of us wanted to hear. We aren't so much loyal to brands as so much as we are in want of what they provide. We wanted to know that products and service we associated with Lexar had a future. And it seems, in a sense, that future has materialized. Just not in the way we thought it might.
And to be clear, I'm not speaking about Longsys acquiring the Lexar trademark and branding rights from Micron. Instead I'm speaking of ProGrade Digital, which was borne of Lexar execs and technical leaders.
And their mission:
"Our goal is to be the professional's source for top performing, professional grade memory cards and workflow solutions," says Wes Brewer, founder and CEO of ProGrade Digital. "We will be committed to focusing our efforts on the digital imaging pro who is meticulous about his equipment and workflow—delivering the best service, plus best product quality and reliability."
Well, to the working pro those few lines are just like the opening bars to a Louis Armstrong song – pure delight.
ProGrade Digital Products
So what's on tap? At this time there are CFast 2.0 cards and SDXC UHS-II U3 cards (each with 3 variants in capacity), and a CFast & SD Dual Slot Workflow Reader.
Memory Card Key Features
Professional-level capacities for CFast 2.0 and SDXC UHS-II memory cards

Optimized controllers specifically designed for use in professional-grade cameras

Rigorous full-card testing with serialized tracking of key components and manufacturing 

data for the highest quality control

Component-level testing down to individual memory chips for optimal quality

3-year warranty
Card Reader Key Features

Dual slot reader for CFast 2.0 and SDXC UHS-II card formats

USB 3.1 Gen. 2 transfer speed of up to 10Gb/second

Supports concurrent full-speed flow of data from cards in each slot

Portable and compact

Includes two 18" connection cables: one for Type A to Type C and one for Type C to 

Type C

Magnetized reader bottom firmly connects reader to laptop (using included metal 

mounting plate)

2-year warranty
All of the above is exciting, and for that there's a price to be paid. CFast cards have always been expensive, but but there's more to it with ProGrade Digital.
One of the ways they vary from other manufacturers (as per print) is in the lengths to which they go to ensure each card is individually tested, all the way down to the individual memory chip. This process and method is part of their effort to get to a point of 'zero failure' in the field, but that kind of approach is beyond that of other manufacturers. The company claims that by the time their cards hit shelves, "…they have been tested for XX hours, so you have the highest level of assurance that your card will perform flawlessly." This is all the more surprising when considering the timeline of all of this.
The company is still in its infancy, and as such rollout will be staggered. The cards will hit North American shelves first, but no doubt a more global spread will come in the near future as demand would probably dictate. We haven't had a chance to spend time with the cards at this point, but friend and colleague, Jaron Schneider at Imaging Resource, has, and his post on his findings are worth the read.
You can find out more about ProGrade digital on their site.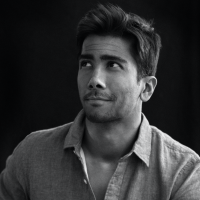 Kishore Sawh
A photographer and writer based in Miami, he can often be found at dog parks, and airports in London and Toronto. He is also a tremendous fan of flossing and the happiest guy around when the company's good.