The 2018 Pirelli Calendar is here, and according to Whoopi Goldberg, among others, it's appropriation done the right way. That's not something you typically hear in general, much less what you'd expect from a Pirelli Calendar, but then again Pirelli has always shifted perceptions and offered up something different in the world of photography.
The past few years, however, suggest Pirelli is keeping with the times and rebranding (or at least focusing), and in a time of evolving photographic norms and a world that's more 'woke' than ever, Pirelli seems to be a guiding light.
Having recently celebrated its 50 year anniversary, 'The Calendar' known for its exquisitely beautiful images of equally beautiful subjects – in various stages of artistic undress – has become something of a beacon for the photographic world about making a statement, and tackled issues of today through photography and publishing. From Annie Leibovitz's 2016 shoot of powerful women who don't necessarily fit the supermodel mold, to even Peter Lindbergh's 2017 calendar where he shot powerful and beautiful women and embraced their un-retouched beauty.
If one was to pour over the glossy images of the past half century you'd arrive at the conclusion that Pirelli has always done things outside of the mainstream, and has actually had a focus on cultural sensitivity from early on. 2018 sees famed photographer Tim Walker photograph a collective of all-black subjects in what is his take on Alice In Wonderland, and it's brilliant, relevant, and timely.
To take the world's most famous calendar and photograph only black subjects is a bold move during a time when racial tensions in the west are at boiler point levels, and it makes it that much more of a timely and relevant statement.
But before you think this is a matter of 'bandwaggoning' to earn public favor in a time of Kaepernick, the Alt-Right & Trump, it would be remiss not to recall that this isn't even the first time Pirelli has published an all-black issue.
The first time was 1987 with exclusively black models and featuring a young Naomi Campbell who was only 16 at the time. This year though, the spectrum is broader. The featured subjects for 2018 span a range of talents, skin tones, vocations, and controversies. Walker has photographed the likes of Lil Yachty, Sean Combs, RuPaul, Duckie Thot, Naomi Campbell again, and Whoopi Goldberg herself.
The images are certainly unusual for what one assumes to be the standard Pirelli fare, but Tim Walker's artistic expression makes it all come together.
Walker's experience as a regular Vogue photographer in various editions for over a decade and his time as dedicated PA to Richard Avedon can be felt as much as seen; there's a calculated approach that shows a ton of thought behind each shot, and that's something we can expect to see be of more importance in our industry.
If you're looking for a way to differentiate yourself as the photo world evolves, there are many take-aways from the 2018 Pirelli Calendar to be had and Pirelli, perhaps, deserves appreciation for that.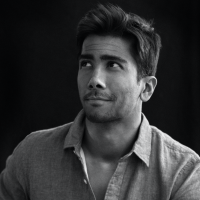 Kishore Sawh
A photographer and writer based in Miami, he can often be found at dog parks, and airports in London and Toronto. He is also a tremendous fan of flossing and the happiest guy around when the company's good.