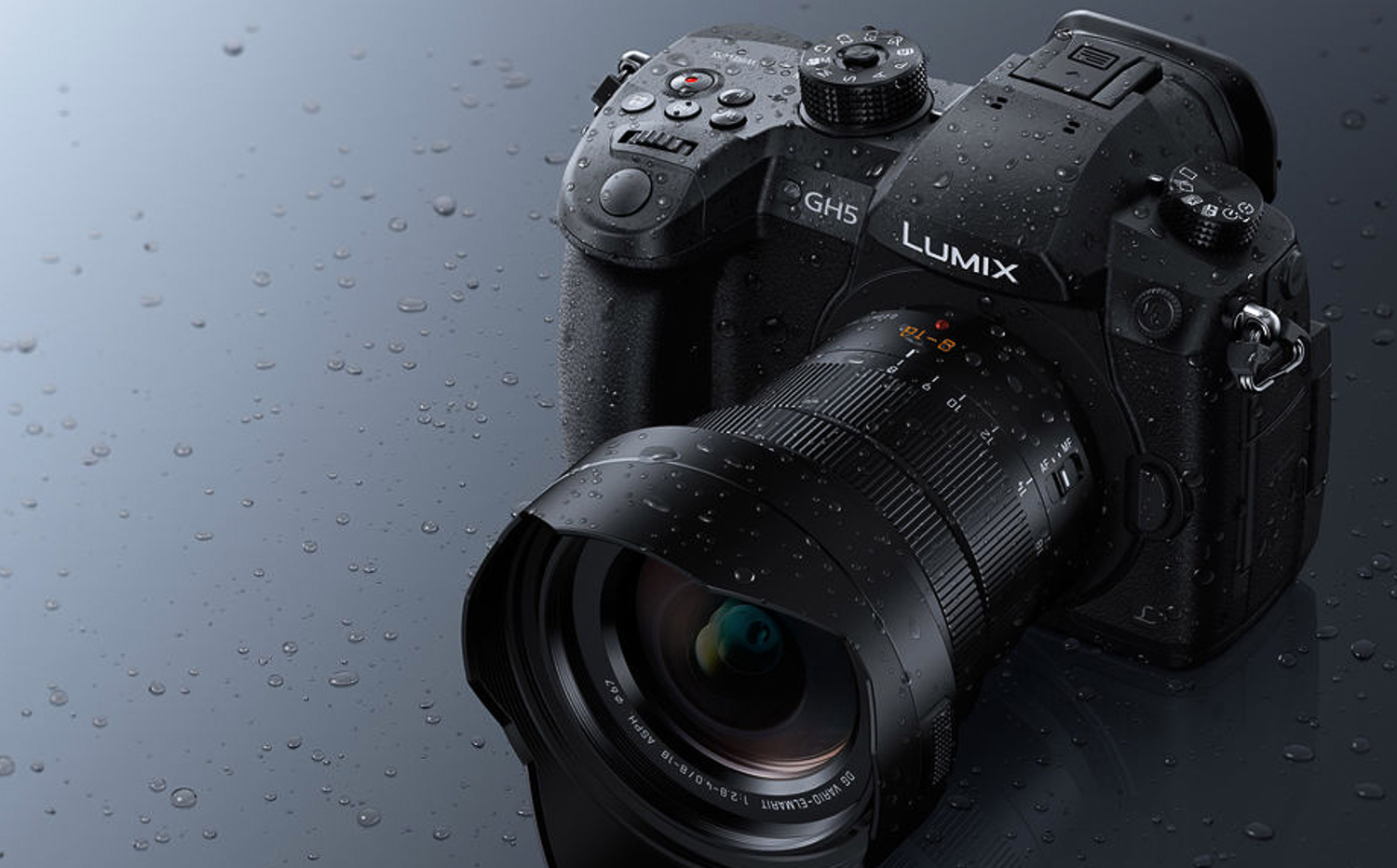 Holding its own against phase-detect-wielding, larger-sensored cameras, Panasonic's GH5 has been the topic of many a debate, forum, and conversation since dropping at the beginning of 2017. Panasonic paralleled the introduction with a  press release that two firmware updates will come to the cinematic powerhouse.
The first came in April, bringing with it the ability to capture 10-bit 4:2:2 in 1080p and UHD 4K in a 4:3 anamorphic mode. The second that was previously slated for the "end of Septemeber 2017", is available now. The 2.0 firmware brings new features to the flagship camera along with changes from user feedback.
The most anticipated features for the lastest for the GH5 seem to be the ALL-Intra codec with higher bitrates of up to 400Mbps in 10-bit 4:2:2 (200Mbps in 1080), and the 6K 4:3 anamorphic mode.
A Hybrid Log Gamma (HLG) is added into the mix, and in this mode both bright parts and dark parts of an image are captured "just as human eyes see" – in essence, recording with wider dynamic range. The camera records HDR video with a designated gamma curve compatible with ITU-R BT.2100 and a low-bit-rate recording mode 4K HEVC for HLG was added. This enables playback on AV equipment compatible with the HEVC compression format, such as Panasonic 4K HDR TVs.
Panasonic's new firmware for the GH5 adds enhancements to the camera's autofocus and stabilization systems. The AF system has increased performance for subjects with low contrast, video tracking AF is improved, and customized AF area can be continuously displayed in [Multi AF] and [Custom Multi AF] during live-view.
'Lock IS' is an added feature to the stabilization. In this mode, you tell the camera the camera that won't be panning and you are trying to hold the camera steady. What this translates to is the reduction of micro jitters, as the camera isn't guessing if moves are accidental or intentional.
Alongside bug fixes and system tweaks, tethering capabilities, and improved wireless image transfer round out the new 2.0 for the GH5. Panasonic has been able to provide professional codecs without the use of XQD media or CFast cards; which Sony, Nikon, and Canon have incorporated in their cameras. Some of the new features require fast U3 cards and is recommend by Panasonic to used V60 or V90 speed class cards to prevent pauses and dropped recording. The full published release notes and new firmware can be found here.
Justin Heyes
Justin Heyes wants to live in a world where we have near misses and absolute hits; great love and small disasters. Starting his career as a gaffer, he has done work for QVC and The Rachel Ray Show, but quickly fell in love with photography. When he's not building arcade machines, you can find him at local flea markets or attending car shows. Explore his photographic endeavors
here
. Website:
Justin Heyes
Instagram:
@jheyesphoto