Nikon issued a statement today at the Board Of Directors' meeting that the operations of Nikon Imaging (China) Co., Ltd will be discontinued. This effectively states the that location (once used for manufacturing digital cameras and lens units for them) will cease immediately. It's a closing. But perhaps the most interesting part of the announcement isn't so much that they made it, but the reasons they give for it, and what that may spell in the future.
In recent years, however, due to the rise of smartphones, the compact digital camera market has been shrinking rapidly, leading to a significant decrease in operating rate at NIC and creating a difficult business environment.

…As part of restructuring the Imaging Products Business, the Company will focus more on high value-add products. China's position as one of the most important markets in the world will remain unchanged. Nikon Imaging (China) Sales Co., Ltd. (NICS), the Company's sales subsidiary in Shanghai, continues in full operation as normal, contributes to photo and imaging culture development, and strengthens the sales effort of imaging products and the after-sale services in China that meet customers' satisfaction.
Nikon has squarely placed the blame for the circumstances leading to the closure on consumer behavior via adoption of the smartphone camera, and while there's some truth there, it's low hanging fruit. The problem with low hanging fruit, however, is that it's easy to spot a long way out, which begs the bigger question: Why didn't Nikon adapt?
This is a recurring theme with Nikon, and this little nugget of news seems a microcosm of Nikon at large. It's been years since it was 'shocking' that smartphone cameras were eating compact camera sales, and most other companies have adapted. It's why we've seen the shift to higher-end compacts from Sony and Canon and Panasonic. These companies, especially Sony, have been vocal about their strategy to move to higher-end units, and frankly, even if they'd not said it, it's out there for the world to see.
The 'compact' cameras that remain are the ones that offer something the camera phones just don't yet have, and that's typically high-end zoom optics and larger sensors.
Even Nikon's top-end compacts like the P900 or A900 have a 1/2.3 inch sensor which, it may not be a stretch to assume, is probably the same throughout the range. Canon's newest G1X may have a confusing and underwhelming lens choice to pair with a 1-inch type sensor but at least it's got the sensor.
"But what does it all mean, Basil?"
Well, while we aren't clairvoyant and don't pretend to be on the internet, there's information enough here to assume that Nikon's financials to be released in Q2 next year won't be the glistening gem some may expect after having released the D850. Sony's a7RIII is likely to pull some away from that crowd anyway, but even Nikon's estimate is that the expenses from the NIC shuttering will be around $60 million USD, which is nothing to sneer at.
It also makes one wonder what Nikon has in mind for the mirrorless camera they have openly said they're working on. Will it be what we're all actually looking for or what Nikon thinks we should be?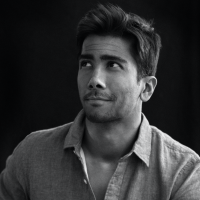 Kishore Sawh
A photographer and writer based in Miami, he can often be found at dog parks, and airports in London and Toronto. He is also a tremendous fan of flossing and the happiest guy around when the company's good.