I've always struggled with Model Mayhem, not with its purpose (nor getting attention), but more the fact it seemed poorly executed with its circa 1996 Geocities appearance and unintuitive paths. It always made me feel as if it was a half-formed thought, almost like the creator(s) stumbled upon a solution to a common problem, and then either had a little success and left it alone and never watered it.
What I mean when I say that is in reference to the fact the execution seemed to me to be behind the times of the idea itself. You'd think that a social website built around people driven by visuals and networking would in turn be driven by visuals and networking. Somehow, it managed to survive, probably because the market of hopefuls is just so massive, but they've just done something that makes me think they've begun to 'get it'. They've introduced something called 'Verified Credits'.
Essentially what they've done is create a system to give more credence to the claims of the users on the site. It allows users to rate each other if they've worked together, sing praises different from previous credits as these must be verified/accepted by the other party. You'll be able to see how many times users have worked together, when the collaboration took place, what their experiences have been to an extent, and allow them to 'strengthen their professional network."
Model Mayhem now allows you to check reputations, get an idea of references, and generally get a better idea if this is someone you actually want to work with, either photographer or model. It's trying to turn Model Mayhem into LinkedIn, and while the inclination may be to think that it's the photographers out there who are creeps (and well deserved), models can be utter crap in their own right when it comes to things like punctuality or reliability, in general.
You can see the video below to get a short, concise breakdown of it and the full details here.
(Try to ignore the poor choice in names of the fictional model they've chosen to call 'Molly Mayhem,' which sounds even less like a stripper and more like the general ambiance at ULTRA Music Festival).
Source: Chris Gampat, The Phoblographer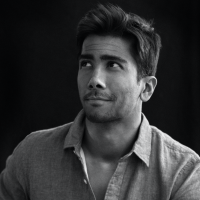 Kishore Sawh
A photographer and writer based in Miami, he can often be found at dog parks, and airports in London and Toronto. He is also a tremendous fan of flossing and the happiest guy around when the company's good.