The Fujifilm X-Pro 1 turned a lot of heads in the photography world when it was released a year ago with its cool retro form factor, hybrid viewfinder and highly-acclaimed APS-C X-Trans CMOS Sensor, but its $1,700 price tag entry point can be a bit of a little steep to some. But now Fujifilm has released the X-Pro 1's little brother, the $999 Fujifilm X-E1.
The X-E1 is smaller in all dimensions compared to the X-Pro1, and this is partly due to the omission of the X-Pro1's hybrid viewfinder. In its place is a 2.36 million dot OLED viewfinder that should be comparable to Sony NEX-7's OLED viewfinder.
Another noticeable change is the smaller 2.8" 460k dot resolution LCD screen with instead of a 3.0" a 1.23 million dot resolution LCD screen.
New to the X-E1 is the inclusion of a pop-up flash with a guide number of 7m at ISO200.
Other than having the Playback button on the left side of the LCD screen, all the button placement remains the same, so current X-Pro 1 users should feel right at home. There are a plethora direct-access buttons, which is good news for photographers who like to shoot in manual mode. This is not a simple point-and shoot camera by any means.
The best news with the X-E1, however, is that it uses the exact same sensor as the X-Pro 1. This sensor uses a 6×6 color filter array instead of the traditional 2×2 Bayer array. The main benefit of this arrangement is that the Fuji sensor does not have moiré problems and doesn't need a resolution-robbing optical AA-filter. This allows the APS-C sensor to produce as much detail and sharpness as some full-frame sensors.
Two New Lenses

Announced alongside the X-E1 are two new lenses for the X-mount. The first is the XF 14mm f/2.8 R Ultra-Wide-Angle Prime Lens.
The XF 14mm f/2.8 R Ultra Wide-Angle Lens from Fujifilm is designed for its X-Pro 1 Interchangeable Lens Digital Camera System. This is the fourth prime lens Fujifilm has introduced for the X-Pro 1 and its widest focal length to date. Its 35mm focal length equivalency is 21mm and its angle of view is 89º. Landscape vistas, architectural shots, interiors and even street photography will benefit from the creative perspective and minimized distortion that this lens offers. Light is evenly distributed from the center to the edge of the frame and it retains excellent contrast and high resolution with little fall-off or distortion toward the edges. Its f/2.8 maximum aperture and wide angle mean fast shutter speeds are possible even in minimal light and fast, smooth autofocus is there when needed. The aperture diaphragm blades on all XF lenses are curved and the edge of each blade is rounded rather than cut-off creating a more pleasing effect to your image, especially in terms of the background bokeh. Focus distance and depth-of-field scales are printed on the focus ring to aid composition when emphasizing depth of field.

The XF 14mm f/2.8 lens offers high-quality optics and an extreme wide-angle perspective to explore your creativity with the Fujifilm X-Pro 1 digital camera.

Wide angle perspective with 21mm focal length equivalency
High resolution from the center of the image to its periphery
Molded aperture blades and rounded diaphragm opening create pleasing bokeh
The second lens is a zoom lens with a relatively fast aperture, the XF 18-55mm f/2.8-4 OIS Zoom Lens:
The XF 18-55mm f/2.8-4 OIS Zoom Lens from Fujifilm is the first zoom lens for Fujifilm's X-Pro 1 Interchangeable Lens Digital Camera System and is sure to find a home in the kit bags of many shooters who are already attached to this APS-C sized camera system. A versatile, compact lens that can travel easily and respond to a range of shooting situations, the XF 18-55mm has focal lengths that run from 27-84mm in the 35mm format. This covers a standard zoom range from basic wide-angle to medium telephoto and is ideal for day-to-day shooting needs from group shots to portraiture, cityscapes to natural vistas. It's a great lens for street photography as well.

The f/2.8-4 aperture means the lens will stay fast at most focal lengths and in most shooting situations and its 3 aspherical lens elements and 1 abnormal dispersion element prevent aberration to give you crisp details and accurate colors throughout the image frame. A fast, linear motor-driven autofocus system will get you to your focus smoothly and quickly and keep you shooting confidently. An optical image stabilization system helps to keep your images sharp by compensating for any camera shake, especially in low light and its focus range starts at 11.8″ (30 cm) in wide-angle and at 17.7″ (45 cm) at the telephoto length. With the popularity of the X-Pro 1 camera growing and the lens line expanding, it's great that Fujifilm has introduced this compact, versatile zoom lens.
You can pre-order at Amazon or B&H Photo:
Fujifilm X-E1 body only black for $999: Amazon or B&H Photo
Fujifilm X-E1 body only silver for $999: Amazon or B&H Photo
Fujifilm X-E1 in black with 18-55mm lens for $1399: Amazon or B&H Photo
Fujifilm X-E1 in silver with 18-55mm lens for $1399: Amazon or B&H Photo
XF 14mm f/2.8 R Ultra-Wide-Angle Prime Lens for $899: Amazon or B&H Photo
XF 18-55mm f/2.8-4 OIS Zoom Lens for $699: Amazon or B&H Photo
The Fuji X-E1 Spec Sheet:
16.3MP APS-C X-Trans CMOS Sensor
Moiré is tackled at its root cause by the revolutionary X-Trans CMOS sensor's color filter array. By enhancing aperiodicity (randomness) in the array arrangement, the color filter minimizes generation of both moiré and false colors, eliminating the necessity for an optical low-pass filter in the lens and enabling X-Trans CMOS sensor to capture full "unfiltered" lens performance. The EXR Processor Pro is supported by an integrated co-processor for higher speed and higher precision image processing performance.
X Mount
Taking full advantage of the mirrorless design, the mount boasts a short 17.7 mm flange back distance, a wider opening, and deeper mounting of the lens, resulting in reduction of back focus distance to the minimum possible while achieving high resolution extending to the image edge areas. When a FUJINON XF lens is mounted, all lens information is instantly communicated to the body, integrating them into a seamless, responsive instrument.
2.36 Million Dot OLED Viewfinder
A 0.5″ electronic viewfinder provides crystal clear high resolution eye-level composition with a built-in diopter. Users who wear glasses will not need to remove them thanks to a 23mm eye-point and a soft resin coating on the eyepiece. A built-in eye sensor detects the presence of an eye and automatically turns on the viewfinder and a 25° field of view allows for the entire view to be seen quickly and easily. Two glass elements and one double aspheric element offer a display comparable to that of an optical viewfinder with high contrast and faithful reproduction of focus, exposure and white balance.
2.8″ 460K Dot LCD Monitor
Compose and playback your photos and videos on this LCD with special anti-reflective coating that reduces glare and is resistant to stains, smudges and water.
Full HD 1080p Video with Stereo Sound
Capture the action in Full HD movies (1920 x 1080). In addition to full AUTO exposure, you can also shoot with aperture priority AE. Taking full advantage of the bright XF lenses, you can also capture movies with a beautiful defocused "bokeh" background. Later with plug-and-play ease, you can connect directly to your TV with an HDMI cable and share your movies complete with stereo audio on the big screen.
Focal Plane Shutter
The X-E1 is designed with a focal plane shutter that sits immediately in front of the sensor and can provide the camera with extremely fast shutter speeds.
Film Simulation Modes
The X-E1 can simulate the color and tonal qualities of acclaimed films including the natural look of PROVIA, the vibrant tonality and saturated colors of Velvia and the silky soft look and beautiful skin tones of ASTIA. Film Simulation mode makes it simple to capture the expressive color quality of the rich legacy of Fujifilm photo film technology. There are 10 Film Simulation Modes: PROVIA, Velvia, ASTIA, PRO Neg Hi, PRO Neg. Std., Monochrome, Monochrome+Ye Filter, Monochrome+R Filter, Monochrome+G Filter and Sepia.
QuickStart Mode
QuickStart Mode will power-up your camera and have you ready to shoot in as little as 0.5 seconds. Never miss a shot because you were ready but your camera wasn't. When QuickStart mode is turned off, camera will start in approximately 1.0 second.
Auto Bracketing
Auto Bracketing is a way to make sure you get the correctly exposed shot by shooting three continuous shots at slightly different levels. You can set Auto Bracketing for: AE Bracketing (+-1/3EV, +-2/3EV, +1EV); Film Simulation Bracketing (Any three types of film simulation selectable); Dynamic Range Bracketing (100%, 200%, and 400%) and ISO Sensitivity Bracketing (+-1/3EV, +-2/3EV, +1EV).
JPEG and RAW Capture
Shoot in JPG or RAW and enjoy in-camera processing of the RAW files. The built-in RAW data converter lets you view results in the field without first transferring the data to your computer. This easy-to-use feature not only takes into account exposure compensation, white balance and other in-camera image quality settings, but also lets you apply Film Simulation modes in the converter mode.
High Speed Contrast Autofocus
Thanks to the high speed X-Trans CMOS sensor and newly developed EXR Processor Pro, contrast detection has improved and the X-E1 can autofocus in as little as 0.1 seconds and continuous high-speed shooting of up to 6 frames per second will allow you to capture fast-moving subjects and never miss an action shot. Autofocus is TTL Contrast AF with an available AF assist illuminator. AF Frame selection offers Area Frame with 49 areas and Multi Frame with 5 frame types.
Built-in Flash and Hot Shoe Mount
The X-E1 provides a built-in pop-up flash and a hot shoe mount and TTL (Through the Lens) Flash Sync. Sync speed for flash is 1/180th of a second or slower.
Photography Functions
Select Custom Setting, Motion Panorama, Color Space, Color (saturation), Sharpness, Dynamic Range, Film Simulation, Gradation, Silent Mode, Auto Red-eye Removal, Framing Guideline, Frame Number Memory, Histogram Display, Depth of Focus Preview, Focus Check, Electronic Level, Multiple Exposure, PictBridge, Exif Print, Time Difference, Fn Button Setting (RAW, Movie, etc.)
Playback Functions
RAW conversion, Image Rotate, Red-eye Reduction, Photobook Assist, Erase selected frames, Image Search, Multi-frame playback (with micro thumbnail), Slide show, Mark for Upload, Protect, Crop, Resize, Panorama, Favorites
External Microphone
A 2.5 mm input jack provides a connection for an external microphone for stereo sound when shooting video. That same jack can be used for a remote shutter release cable.
Magnesium Alloy Body
The magnesium alloy body provides not only classic good looks but durability. The design of the X-E1 with on-body controls and dials harkens back to the glory days of 35mm photography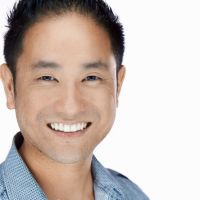 fotosiamo
Joe is a fashion and commercial photographer based in Los Angeles, CA. He blends creativity and edge with a strong style of lighting and emotion in his photographs.