Welcome to Time Out with Tanya, where I've put my fast paced graphic design career on hold in favor of adventures in motherhood. I'm capturing every moment on camera and you can come along, if you'd like. Sign up for my weekly email here so you'll never miss a Time Out.
My interview today is with Michelle Moore, a well-known Senior Portrait Photographer in our industry. She's generously taken the time to share with us some of her secrets.
Hi Michelle! Tell me about yourself and your business.
Hi! I'm a natural-light high school senior portrait & fashion photographer living in Seattle. I've been a professional photographer for over 10 years and celebrate 8 years this August of running my business full-time. I started photographing seniors in 2007 and decided then and there that was my true calling. I created a niche market by starting the "hair & makeup" trend in senior photography and love giving my clients an opportunity to feel like a model for the day. My passion is to help teenage girls see their amazing natural beauty through my laid-back and natural approach to my imagery. Everything about what I do is natural, classic & fresh.
Tell me about your journey to becoming a photographer.
While I do hold a BFA in Photography from the University of Washington—I sadly never had the opportunity to take any business classes. I am thankful to my dad for his business expertise and my mentor "EV" through the early years who helped me get through many business battles big and small. I think a lot of hard work, determination, and passion for what I was doing helped me tremendously to get to where I am. I learned all the camera basics in high school, and things I learned from then on were picked up along the way through practice, internships and trial & error.
What's in your camera bag?
Canon 1DX
Canon 85mm f/1.2L
A bunch of CF cards
Scissors, Band-aids, Tide spot removal pen, Oil blotting papers, Binder clips, Business cards, Tissues, etc.!
Is there anything you wish was in your camera bag?
Nothing really! I try to keep things in my bag to a minimum so it doesn't get too heavy and hurt my back.
What's the biggest challenge you have faced as a photographer and how have you overcome it? Or are you still working through it?
One of the bigger challenges I faced a lot more when I was younger was being (a) a woman and (b) young. I had to assert myself a lot to make sure I received the respect I deserved. I had clients try to walk all over me – and I learned a thing or two really quick about how to be more assertive and stand behind my business and beliefs. It's gotten much better as I've gotten older – and continually putting out a consistent amount of quality works helps you earn a certain level of respect right off the bat.
Why did you decide to focus solely on high school seniors and fashion?
I wanted to focus on my photography passions and only shoot what I truly loved and felt passionate about. Those are the two things that I get excited about, love photographing and keep me happy.
How did you become involved with Clickin Moms?
They first reached out to me in 2011 to collaborate on a "Breakout" session (an online workshop available to their members and the public). It was my first online workshop I created complete with videos and a PDF. They are a wonderful company and have been nothing short of amazing. I continue to work with them, as well as participate in their members-only forums on a regular basis.
What courses will you be teaching at Click Away and what can attendants expect from your classes?
I'm teaching one class "Natural Posing Techniques for High School Portraiture" and speaking on the "Seniors: Style, Sales & a Stronger Brand" with a few other fabulous senior photographers! My posing class will be all about my approach to getting natural poses from all types of personalities! The panel is more open-ended and we'll be discussing style, sales, and brand as well as answering questions from the attendees! I'm really excited about the conference and it sounds like there is so much offered for all levels and niches of photography!
I'm looking forward to meeting Michelle in September at ClickinMom's conference, Click Away. Will you be there? If not, you can connect with her on Instagram, Facebook or Pinterest.
Read my other interviews with ClickinMoms photographers by clicking here.
CREDITS: Photographs by Michelle Moore are copyrighted and have been used with permission for SLR Lounge. Do not copy, modify or re-post this article or images without express permission from SLR Lounge and the artist.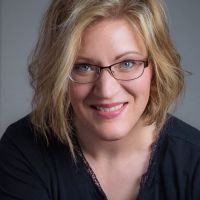 Tanya Goodall Smith
Tanya is the owner of WorkStory Branding Photography in Spokane, WA. Businesses hire her to create story-telling content that sells their high end products and services. She also teachings photographers her unique business model for making serious money as a corporate and personal branding photographer. Find her at
workstoryphotography.com
and
workstoryeducation.com