Looks like the partnership that Mamiya and Leaf has made along with Phase One has been paying off in technological dividends. Adapting the well-received Dalsa CCD high-resolution sensor found in the Phase One IQ180, Leaf created their new digital back, the Credo, and also uses a lot of touchscreen interface for its operation. Just like the iPhone and Android smartphones, the majority of the camera control is done by taps and flicks.   In fact, there are touch-sensitive buttons on the corners of the 3.2" high resolution (1.15MP), bright touch LCD.
In case you haven't heard of Dalsa, they make super-super high 200MP+ resolution sensors for satellites to take detailed photos of the earth. The Credo CCD 4:3 sensor are available in:
40MP 43.9×32.9mm sensor
60MP 53.9×40.4mm sensor
80MP 53.7×40.3mm sensor
All three sensors are capable of 12.5 f-stops dynamic range and write 16bit RAW. The Credo with the Mamiya 645DF medium format camera body shoots up to 1/4000 shutter speed and flash syncs up to 1/1600 sec.
Additional cool features of the Credo is that you have Live View capability on the LCD, as well as tethering options via Firewire or USB 3.0. Furthermore, you can also use Capture Pilot to preview and rate images during the shoot on an Apple iPhone, iPad or iPod touch, and remotely control your camera!
As someone who has the chance to shoot the Phase One IQ180 for a whole week, a digital back that uses a similar sensor to the Credo, I have no doubt that the Credo will more than deliver the kind of image quality high-end professionals (and enthusiasts!) will demand at this level.  To work with an 80MP medium format photo is unlike anything you'll ever see on a normal full frame. Yes, even on a Nikon D800 and its 36MP sensor.  The level of detail, sharpness, and DOF control are at another level between medium format and full frame. Different tools for different end results.
According to PopPhoto.com, the Credo starts at $19,500 for the 40MP sensor, $32,500 for the 60MP, and $39,000 for the 80MP. Not a small chunk of change, but not surprising in the world of the high-end medium format cameras and digital backs.
You can read more about the Mamiya 645DF and the Leaf Credo sensors here.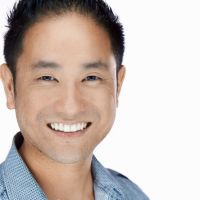 fotosiamo
Joe is a fashion and commercial photographer based in Los Angeles, CA. He blends creativity and edge with a strong style of lighting and emotion in his photographs.