You'd be hard pressed to find a single photographer who doesn't have a soft spot for Leica; who doesn't want a Leica body with a few lenses, even if not for their day-to-day work. The inhibiting factor is, of course, price. The 'golden' glove feel of a Leica with all its history behind it doesn't come cheap, but the Red Dot company is offering a hand to help out in this way at the moment, with their trade-in and M upgrade program.
The M, even amidst the release of the SL, is the quintessential Leica and benchmark rangefinder, and through September 30th, you can trade up from any camera at a Leica Store, boutique, or dealer and receive a $750 cheque after your new M is registered. That means you get your camera's trade-in value and the $750, with the only exclusions being the Leica M-D (Typ 262) and Leica M (Typ 262).
The process is quite simple, as you bring/send in the camera you're looking to trade in, it's appraised and given a valuation which is then put towards the purchase of the new M, and once the new M is registered your cheque is in the mail. You can call any Leica Store for more details and they'll walk you through the process. It's extremely rare that Leica offers any kind of financial incentive for their current line-up of cameras, so if you were thinking about Leica ownership, this would seem a great time.
What's interesting to note, however, is the timing of it all. Leica is billing this as a sort of aprpeciation/celebration for 10 years gone digital, and historically Leica has taken a rather traditional approach to marketing, rarely missing an opportunity to call a significant anniversary a watershed moment. So, given that this is a decade of digital, and that this campaign is likely going to reduce their stock levels of Typ 240s, it seems highly plausible that there is a new M waiting in the wind, perhaps soon ready for a release. Photokina maybe? We'll wait and see.
Here are the cameras eligible for the Trade-Up Program:
Digital M Cameras:
Film M Cameras: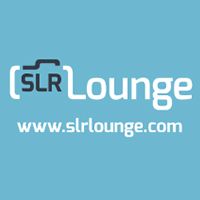 SLR Lounge Official
Articles by SLR Lounge Official are created by multiple authors. They represent official announcements by SLR Lounge.