It appears today micro four thirds shooters have something to rejoice in. Opening up a wider range of lenses on any system is always welcome, and Kipon has just unveiled something that opens up the selection to MFT shooters by creating the first Canon EF-MFT electronic autofocus lens adapter.
Yes, it was the same company who years ago released the first mechanical adapter with a built-in iris to allow for Canon EF lens use on an MFT body and now it has the first full-on autofocus adapter to use Canon full frame and EF-S APSC lenses on an MFT body. This is an entirely automatic adapter that features a built-in circuit board and electronic contacts which will transmit image stabilization functionality, autofocus ability, and even EXIF data to MFT cameras.
This is extremely exciting for many MFT shooters who will now have the ability to use some long focal length and fast lenses that MFT systems tend to lack – sports shooters and wildlife shooters particularly.
Thoughts
So what you're looking at here is something that will allow for the normal functionality of the lenses with, it would appear so far, none of the penalties. That said, there wasn't a  lot of information and specifics disclosed in the release document, and there's no direct mention if it even has its own iris.
My thoughts are that from the images, it would appear that it does not have its own iris, and the fact that it has electronic control to allow for autofocus suggests that it can speak enough to the lens to control the lens' own built-in iris.
Furthermore, each of the product images has 'High-Speed Autofocus' emblazoned on it, and I'm curious as to how this happens. Having the ability for autofocus is brilliant as it is, but as far as I understand, it must rely on contrast detection, and we know that isn't exactly the quickest option. It will be interesting to see how it performs, especially since the price is listed as only $298, which for what it promises, is a great deal.
Click here for the official release, and here to learn more about Kipon.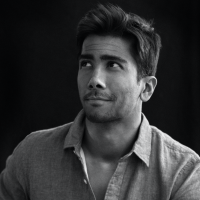 Kishore Sawh
A photographer and writer based in Miami, he can often be found at dog parks, and airports in London and Toronto. He is also a tremendous fan of flossing and the happiest guy around when the company's good.