Hi. My name is Tanya and I am a camera bag addict. Seriously. Actually, I could just say I'm a bag junkie in general. What woman isn't? Add camera specific features to a stylish bag and I'm all in.
The first camera bag I purchased for myself was the Libby Bag from Kelly Moore and I love it. It's a huge bag that literally fits all of my camera gear, plus personal items, and it's perfect for traveling. For weddings, on-location portrait shoots and day trips with the family, it's way too big, though.
So, when Kelly Moore offered to send me one of their redesigned Posey camera bags to review, I was really excited to try it out. I ordered it in the raspberry color, which matches my brand. On second thought, perhaps I should have gone for subtle black or grey but hey, if you're going to buy a cute bag you might as well go for a pop of color, right? All of Kelly Moore's bags are available in several different trendy colors.
My first thoughts when receiving the bag in the mail were, number one: I love the color and, number two: It's even smaller than I thought it would be and I wondered if my 5D Mark III would fit…
The good news is, my camera with 24-70mm lens attached fits perfectly in the bag along with one Speedlite, perfect for an on location shoot. For a wedding, several lenses will fit right in there just fine. I do wish the shoulder strap was just a couple inches longer, but I have a freakishly long torso, so that shouldn't be an issue for the average sized female photographer.
One of my favorite features of the bag is the front flap featuring built in slots for several memory cards and lots of credit cards. YES! It also has another small outside pocket, which holds my smart phone and lip stick just perfectly, and a pouch for an ipad. Another plus is that the bag stands upright when you set it down. I hate it when a bag flops over on it's side, especially if it's holding my expensive camera gear.
Here's a little video from the Kelly Moore website explaining all the additional great features of the Posey 2.
Posey 2 Bag from Kelly Moore Clark on Vimeo.
While the price tag of a Kelly Moore bag is slightly higher than other brands, they are well made and a quality investment in my opinion. The water-resistant, man made material of the Posey bag feels like real leather (you could have fooled me and I can generally spot a fake from a mile away). The hardware and zippers seem very sturdy.
While not as utilitarian as a back pack style camera bag (which I also have. Surprise, surprise!) if you want something with a little more style and versatility, this is the way to go. I would totally use this Posey bag as a purse even without my camera, and that is what the Kelly Moore brand is all about.
Don't worry, guys, Kelly Moore makes bags for men, too, and while I haven't seen them in person, they look super sexy online.
Which Kelly Moore bag would you choose? I'd honestly take them all if I could, but the Posey 2 is a great bag for traveling light and I'll be using it at my next wedding shoot for sure.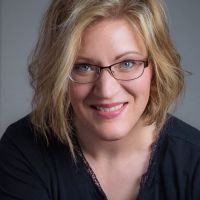 Tanya Goodall Smith
Tanya is the owner of WorkStory Branding Photography in Spokane, WA. Businesses hire her to create story-telling content that sells their high end products and services. She also teachings photographers her unique business model for making serious money as a corporate and personal branding photographer. Find her at
workstoryphotography.com
and
workstoryeducation.com