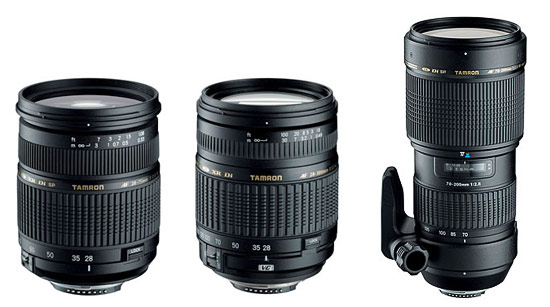 Sending your gear back to be repaired is never fun, especially not knowing how long a repair will take or how much you are going to be out. Tamron just announced today a new initiative aimed at bring repair time down to just 3 business days, meaning that including shipping you could have your lens back within a business week if all pans out.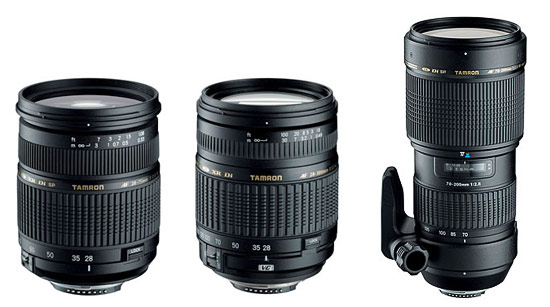 This is just the latest in a long line of improvements that Tamron has made to improve their customer service and lens repair services. They have hired more repair technicians, more customer service staff and retrofitted their repair facilities with newer technology to better sort your lens and get it routed to the correct department quicker.
I have to say that 3 day turn around sounds pretty darn good to me. In theory, depending on shipping time of course, you could ship a lens in on a Monday and have it back by as early as Friday or the following Monday. Not a bad turn around time at all.
Official Press Release
August 14, 2013, Commack, N.Y.- Tamron USA announced that the company now offers 3-business day repair service turnaround for photographic lenses. This achievement works to alleviate customer concerns that when they send in a product for repair service, they may be left without that product for some time. Now, all lenses received in our system by noon EST are estimated the same day and moved onto the next stage. Lenses under warranty (Tamron USA offers a 6-year limited warranty on its photographic lenses) are repaired and shipped back to the customer within three business days. Out of warranty lenses are repaired and shipped back within three business days of the customer's approval of the repair estimate.
"We are thrilled here at Tamron USA to supply our customers with a 3-business day turnaround time," stated Pat Simonetti, Director Technical & Customer Service/Distribution. "With the support of our parent company, we were able to take the necessary action to build upon our staff and make this dream a reality. This accomplishment was and continues to be a real team endeavor. I truly appreciate the efforts from all of those involved in this project," said Simonetti.
The Background
Customers may anguish about sending a lens in for repair, expecting that they could be without their favorite or workhorse lens for some time. Tamron Co., Ltd. recognized this and challenged its subsidiaries to reach a standard 3-business day turnaround service to make customers feel more confident that, in the unlikely event their lens requires service, they would not be long without it. "By speeding up the repair turnaround time, we can alleviate our customers' anxiety about repairs and thereby increase their satisfaction of and confidence in Tamron products," stated Tak Inoue, President and CEO of Tamron USA. Tamron USA took dramatic steps over the past year to increase the number of repair technicians that work on photographic lenses as well as customer service staff. Internal systems were changed to accommodate the inspection of lenses received by noon of each day and route the lenses to the proper technician for expert repair. Repaired lenses are then given top priority in the distribution center to ensure the product is on its way back to the customer within the established guidelines.