If there's one metric the online world is obsessed with it's 'reach'. Now, that relates not only to each piece of content but for the platform overall. The escalation going on between the primary social media platforms is intense with each trying to expand this 'reach' further than the next to up engagement. The problem for some of the larger platforms is that out of 7 billion people in the world, the majority of them are not on internet as we in the west know it, so rather than simply expanding first world conveniences there is a push for becoming more accessible to those on slower networks and without optimal devices.
Facebook has been doing this for a while through their 'lite' applications which are less powerful, but also less processor-heavy and less data hungry. This approach is being adopted by Facebook's most famous child, Instagram, and a way they've done it lately is to expand the mobile experience from a mobile browser.
[RELATED: Instagram For The Working Photographer | Clients Can Soon Book You In-App]
IG has been rolling out the ability for users to not only browse the 'Explore' section of the app from a browser but also allow users to upload directly from a mobile browser. These two things make IG's mobile browser almost full featured – it covers the main bases. Still you're not able to apply filters (does anyone still do this?) nor save posts into collections, nor upload videos or send messages, but it is coming along. This should be particularly helpful for those in parts of the world with slower connection speeds, of who are trying to do things from a desktop, which natively still can't be done.
However, if/when this feature is rolled out to you and you'd like to upload from a browser our SLRL Team member, Justin, has brought to my attention that you should be able to enter 'Device Mode' from within Google Chrome which will allow you to browse as if on a mobile device, therein allowing you to upload from a desktop to Instagram.
Device Mode is there more for developers to test various screen sizes, site performance and such things, but this is a handy feature. To access it go to View>Developer>Developer Tools, and then you'll see a little icon that looks like a phone and tablet in the top right which allows you to toggle the mobile site version on and off. and it'll look something like this: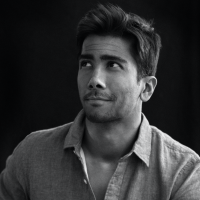 Kishore Sawh
A photographer and writer based in Miami, he can often be found at dog parks, and airports in London and Toronto. He is also a tremendous fan of flossing and the happiest guy around when the company's good.