Like most vices, be it sweets, liquor, or carnal encounters, we generally like to indulge in anonymity – it's part of what makes it enjoyable. But beyond tainting the pleasure, making certain activities known can be a bit embarrassing, and it's precisely why some people are up in arms about the 'new' Instagram feature that lets other know just how much of an addict you are.
Facebook and it's baby behemoth, Instagram, have figured out that few things trigger the dopamine hit from the nucleus-accumbens like a little red notification that says someone has paid attention to us, and the social media giants calculatedly push our buttons with that. We are, helpless to resist this crimson crack.
Now though, your followers can see just to what extent. They can see if you're online now, and when you were last online if you're not, and that goes both ways. You can, however, turn this feature off.
How To Disable 'Show Status Activity':
Open IG and progress to your profile page
Tap the gear icon (Options)
Scroll down to Settings
The last option within Settings is 'Show Activity Status' – just toggle it off. Done
What you should know, however, and what a lot of people seem to be missing, is that only those who you have messaged or have DM'd you will be able to see your activity status, so it's not like it's plastered all over your profile or posts. When it's switched on it'll look something like this:
And when it's off it'll just show the time of your last correspondence.
In addition, it works 'quid pro quo', in that if you switch off 'Show Status Activity' you won't be able to see the activity of others, so you can't be a Peeping Tom.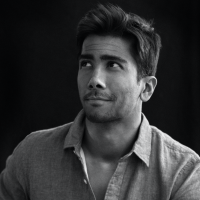 Kishore Sawh
A photographer and writer based in Miami, he can often be found at dog parks, and airports in London and Toronto. He is also a tremendous fan of flossing and the happiest guy around when the company's good.